Get esthetician-worthy results at home at a fraction of the cost with Trophy Skin Microderm MD. This portable, DIY home microdermabrasion system delivers results on par with clinical treatments over time, yet is basic enough for novice users to operate. Microdermabrasion is a rejuvenating cosmetic procedure that lightly and gently removes the outer layer of skin in order to prompt the growth of healthy new cells. This particular device employs an advanced form of microdermabrasion called diamond peel exfoliation, as well as suction to boost blood flow to the epidermis, rebuilding collagen and elastin for renewed, younger-looking skin. With the ability to remove fine lines, wrinkles, sun damage, age spots and scarring as well as improving the appearance of uneven skin, Ketosis Pilaris and large pores, Trophy Skin Microderm MD will have your skin looking fresh and enlivened from the comfort of your own home. Try this device yourself and see why
our reviewer
was "thrilled" with the results she saw from the Trophy Skin Microderm MD.
The Microderm MD is super simple to use, especially while using the device's auto mode; with just a bit of practice, you'll be a pro in no time! You can use it on the face and/or body. Plus, it takes only 5 minutes 2-3 times per week to get see a more youthful complexion staring back at you in the mirror. Results vary between individuals but many people will see an improvement after the first treatment, and everyone will see continued progress over time.
TIA Review by Kimberly:
I am a 50+ year-old woman who has combination skin that is particularly sensitive to harsh chemicals and fragrances in many skin care products. Despite not being able to use AHAs, I still thought I was doing a pretty good job exfoliating. But that was before TIA asked me if I would consider trying a new, highly-touted professional microdermabrasion home appliance, the Trophy Skin MicrodermMD. Now, I have never set foot inside a dermatologist's office, so treatments like microdermabrasion were just skin care options I had read about and doubted I would ever actually do. My mistake was thinking microdermabrasion was only for people who suffered from acne scarring.
Now what you have all been waiting for in this review. How did I like it? Was it easy to use? What were my results? Well, I am about to either titillate or bore you. Grab a tall glass of H2O and read on for my experience and results with the Trophy Skin MicrodermMD.
The first step is to make sure you have a clean, oil-free canvas with which to work. So, wash your face, and other areas you will treat, with a gentle foaming cleanser and pat dry. I found that I used the device on the auto mode most of the time. It's so easy. The LCD on-screen directions illustrate arrows pointing to the area to treat, the direction to move the diamond tip and the length of time for each area—it is all programmed in (at least on auto mode). It does not actually hurt, but rather feels like a finer grit sandpaper rubbing across my skin. It seems to be best not to run the diamond tip wand over the same patch of skin more than twice, lest you should cause too much irritation.
By my third treatment, I had the proper technique down and it just kept getting easier with each use. I began with one treatment a week from forehead to chest, and tolerated that very well. I am now exfoliating my face and neck two to three times a week, and work on my chest, hands and other particularly stubborn areas during the week. I honestly enjoy the experience. It is so easy to spend five or ten minutes giving yourself a beneficial skin treatment while you are watching a movie.
After a treatment, you should expect your skin to be pink to slightly red, but not abraded or severely angry. Of extreme importance is properly caring for your skin after each use. I completely rinse the treated areas with several splashes of cold water to remove any remaining debris and pat dry. Finally, you should definitely follow up with a soothing, moisturizing serum or a light antioxidant oil, followed by your favorite mineral sunscreen of at least SPF30. I like either a good hyaluronic acid serum with lots of antioxidants or a copper peptide serum, followed up by my favorite skin oil, Your Best Face Private Reserve Antioxidant Oil ($75 in the shop) in sandalwood. Most of the time, the redness and irritation caused by the treatment is gone by the next morning, unless you were too aggressive with your use of the diamond tip. My skin's redness usually clears up in a couple of hours, by using good moisturizing and nourishing skin care products to replace the skin's natural barrier which had just been partly removed.
I honestly think that this machine is beneficial for women of all ages who want their skin to look its best at all times. With microdermabrasion being between $150 and $200 a visit, the MicrodermMD is worth its weight in gold for a mere $300 investment. I think the replacement tips are reasonable at $50 for the diamond tips, replacing them approximately every 6 months. I will add that although you will see an almost immediate postive effect, it is no panacea for the deeper wrinkles, larger long-standing dark spots, nor very saggy skin. With that being said, even after my first treatment, I did notice my skin was very soft and smooth. I also noted my skin color was a bit more even, the smaller dark spots weren't as dark and some of my crepey neck skin looked smoother. With further use, my skin has taken on a more even tone, many of my previously large pores are greatly minimized, and the skin just looks brighter. My fine wrinkles look quite a bit less noticeable than they did before MicrodermMD and to my suprise, my neck skin looks a bit more taut. If I hadn't noticed it myself, I wouldn't have believed the MicrodermMD could help the appearance of my 50-something neck, though it is one of their claims.. However, I am very critical of my own skin and I did notice improvement of my neck's tone and texture. Since that is the problem I am currently fighting, I am thrilled. I am sure this is partially due to the exfoliation exposing newer skin, instead of the old, dry, flaky skin that makes it look "crepey". Another plus from this machine is that my skin care products are going further than before I began microdermabrasion.
I have high hopes that, with continued use, my "neck rings" and the sagging that is beginning will be further reduced, though doubtfully eliminated at my age. I have also used it on my chest, hands and upper arms with similar results. I really cannot think of anything negative to say about Trophy Skin's MicrodermMD. As long as you do not have unreasonable expectations, I think you will see positive results such as I have described above. I plan to have a long and lasting relationship with my MicrodermMD, especiallly with that great 3-year warranty. Try it, I think you'll like it!
Got Questions? Contact Us
read more
Our Take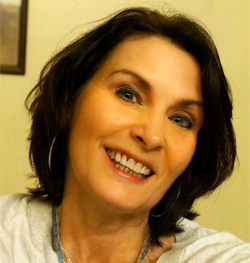 Greetings from NW Arkansas, where if you don't like the weather, wait five minutes and it will change. I am a 50+ year-old woman who has combination skin that is particularly sensitive to harsh chemicals and fragrances in many skin care products. I don't think my skin would be labeled as sensitive otherwise,... read more
Was this review helpful?
Yes
/
No
0 member(s) found this review helpful
Following Trophy's diagram, gently brace your skin with one hand and use the other to stroke your skin with the device, using a mirror to make sure you progress smoothly from one point to another and achieve even results. Avoid your eyelids and lips. When using the suction function, bear in mind that some skin redness is normal, and in fact is a sign that the device is doing its job by getting the body to circulate blood to the skin; this redness should go away soon after the treatment.
Features:
3 Year Warranty
100 Replacement Filters
8 Suction Power Levels
Auto-Mode for Beginners with built in LCD Screen
Built in Magnifying mirror
Wand attached to hose just like the professional units in spas & doctor offices for precise handling and treatment

Includes: 1-medium coarseness diamond tip suitable for face & body, 1-pore extraction tip, 1-infusion tip
International Compatibility: All Trophy Skin devices have rated voltage between 110-240 volts and can be used worldwide with a proper local adapter.