Your Best Face Boost (day cream)
Size:
1.0 oz (30 ml)
Your Best Face Boost is a lightweight daily moisturizer that's specially formulated to clarify the complexion, tighten and tone skin, reduce redness, prevent excess oiliness and discourage blemishes. Unlike some moisturizers that never seem to fully absorb into the skin, Boost dries to a natural finish that makes it perfect as a base for makeup, or to be worn alone for a polished natural look. It never clogs pores and will easily wash off at the end of the day, leaving your skin clean and clear of breakout-causing debris. Boost is beloved by the
Truth In Aging community,
so don't hesitate in trying it! We know you'll love it as much as we do.
Actives in Boost include spin trap and lipochroman-6 to combat free radical damage, as well as niacin and vitamin B5 to encourage clear, healthy-looking skin. Additionally, Boost uses a water soluble, natural wax that seals in moisture yet easily washes off so it doesn't clog pores. With Boost, your skin is moisturized and is infused with a healthy dose of anti-agers, antioxidants, botanicals and vitamins. This day cream can be used alone or mixed with other skin care products for an extra dose of antioxidants.
Please note Your Best Face products are final sale and not eligible for return.
TIA Review by Marta:
I can heartily recommend Your Best Face Boost for 30-somethings, looking for age prevention skincare and 40-somethings that need some tightening and brightening. I liked using Boost from the get-go and over time I've found it to be virtually indispensable as a day cream. This joins YBF's Correct eye cream as one of my all time favorites.
Given the quality of the cutting edge ingredients, Boost is very good value at $65. There is, of course, YBF's signature spin trap, a busy molecule that scurries around finding free radicals that are spinning out control and then stops them before they can do damage. There is also Lipochroman-6, another favorite of YBF's formulater that is a potent free radical scavenger. Green algae and green tea are antioxidant and there is vitamin B.
Got Questions? Contact Us
read more
Our Take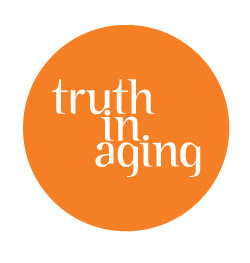 Reviewed by Beata I have been trying Your Best Face Boost ($65 in the shop) for the past few weeks and I am not at all surprised to report that I LOVE IT. That was expected I guess, but then you never know. After all, I ended up not liking the Nutralift conditioner that I had huge expectations... read more
Was this review helpful?
Yes
/
No
0 member(s) found this review helpful
Reverse Osmosis Water
White Tea
Cucumber Extract
Olivem (Cetearyl Olivate
Sorbitan Olivate)
Caffeine
Homeostatine® (Enteromorpha Compressa Extract and Caesalpina Gum)
Renovage™ (Triglyceride and Teprenone)
Niacin
Vitamin B5
Vitamin E
Leucidal® (Leuconostoc/radish Root Ferment Filtrate)
Spin Trap (Phenyl Butyl Nitrone)
Lipochroman-6 (Dimethylmethoxy Chromanol)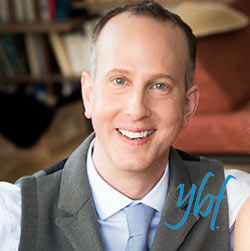 Play
Interview with YBF founder Darrell Owens (VIDEO)
This is a real treat - a conversation with Your Best Face founder Darrell Owens. I first got to know Darrell in the early days of Truth In Aging and was intrigued to discover that he himself…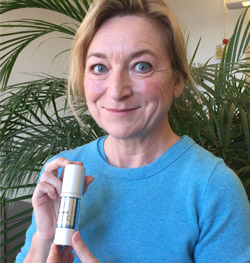 Play
How to Get the Most Out of Your Airless Pump (VIDEO)
Airless pumps are great because they keep your products fresher longer; but they can sometimes be tricky to work with! Here, Marta offers a few tips on how to get the most out of airless pumps.
Duration: 1:17
Apply Boost as your daily moisturizer across the entire face or target the upper cheekbones, forehead and chin. Suitable for dry, oily, combination or acne-prone skin.