Youva Collagen Complex Serum
Size:
.5 oz (15ml)
Youva Collagen Complex Serum is specially formulated to strengthen and hydrate skin around the face and eye area. The super-hydrating, super-firmin complex is rich with natural marine collagen and hyaluronic acid, firming the skin and filling in fine lines. This serum is great for those who want an all-in-one solution to combat dry skin with a safe and effective product. Like all the products in our shop, it was
tested for over 30 days and approved
by a member of our community, so why not try it yourself?
Hyaluronic acid adds natural hydration, and marine collagen irons out wrinkles while oat proteins soothe and brighten the skin. Rosemary strengthens capillaries and stimulates microcirculation for cell regeneration. Canadian wild-crafted red clover reduces inflammation. The serum is also paraben and sulfate free and 100% vegan, so go ahead and hydrate, soothe and protect for a more radiant you.
Tested for 30 days and recommended by Marta:
I was initially drawn to Youva Bounce Back because it is one of the few serums made with red clover extract, an ingredient that's said to be helpful for menopausal skin.
Red clover contains high levels of isoflavones. I found one study on rats that were induced to have menopausal effects, then given red clover extract with 11 percent isoflavones. The epidermis of these rats remained normal with uniform thickness and the collagen actually increased. So I was very interested to see red clover at the end of a long list of botanical oils and extracts, as well as some known anti-agers.
Youva recommends patting — not rubbing — the serum onto skin to boost circulation. To my surprise, this works really well. When lightly tapped with my fingertips, the product is absorbed extremely quickly. My skin instantly feels a little firmer and, despite the cream's dry finish, comfortably moisturized.
Overall, I am very pleased with my 30-day experience using Bounce Back — I've been applying it to my face and neck once a day — and will continue to use it. Although I haven't noticed an effect on lines and wrinkles, it's firming, hydrating and gives my skin a nice, healthy glow. Also nice? There isn't anything to dislike in the Bounce Back formula except for the preservative.
Got Questions? Contact Us
read more
Our Take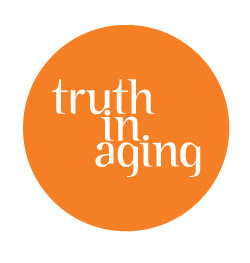 by Aida H. I am reviewing Youva Bounce Back Collagen Complex Serum ($68). I am in my early 60s and have had dry skin my entire life. Youva serum contains all organic certified ingredients with marine collagen and hyaluronic acid appearing in the middle of the ingredients list. I was a little surprised... read more
Was this review helpful?
Yes
/
No
1 member(s) found this review helpful
Aqua
Avocado Oil** (Persea gratissima)
Macadamia Oil** (Macadamia ternifolia)
Certified Organic Herbal Blend of Rosehip* (Rosa canina)
Chamomile* (Chamomilla spp.)
Lavender* (Lavandula angustifolia)
Horsetail Herb* (Equisetum arvense)
Marigold* (Calendula officinalis)
Burdock* (Arctium lappa)
Sunflower Oil* (Helianthus annuus)
Grape Skin Extract (Vitis vinifera)
Rosemary* (Rosmarinus officinalis)
Certified Organic Lotus (Nelumbo nucifera)
Hyaluronic Acid
Marine Collagen
Bergamot Oil
Lavender Oil
Palmarosa
Geranium
Blackcurrant Oil
Bearberry Extract (Arctostaphylos uva-ursi)
Frankincense Oil
Licorice Root Extract
Skullcap Extract
Wheat Protein
Oat Protein
Roman Chamomile Oil
Ylang Ylang Oil
Tocopheryl Acetate (Vitamin E)
Ascorbyl Palmitate (Vitamin C)
Grape Seed Extract
Ginkgo Biloba Leaf Extract
Hydroxymethylglycinate
Canadian Wild-Crafted Red Clover
Clary Sage Oil. *Certified Organic **Certified Biodynamic
Gently pat a small amount onto cleansed skin each morning and evening. Use on face and eye area. Follow with a moisture for best results.