Amarte Eyeconic Eye Cream
by Amarte
Size:
0.7 oz. (20 ml)
Amarte Eyeconic Eye Cream is an anti-wrinkle rejuvenator designed for people who are looking to renew, refresh and revitalize the fragile skin around the eyes. This powerful cream simultaneously nourishes, hydrates and promotes elasticity, leaving your skin youthful and glowing. In order to make sure this product provides the efficacy and results it promises, Truth In Aging has
tested and reviewed
Amarte Eyeconic Eye Cream, to ensure that you get a soothing treatment that will replenish and firm your skin. For more products that work to repair and enhance your complexion, shop Truth In Aging today.
Amarte Eyeconic Eye Cream delivers a 3.8% concentration of
retinol
with nano-encapsulated epidermal growth factor to diminish fine lines, while giving vitality and resilience to your eyes without irritation. It additionally utilizes
ginkgo
nut extract to further increase anti-aging benefits by encouraging collagen and elastin production, while improving vascular stability.
Directions:
Apply around eyes after moisturizing. Can also be used to target lip lines.
Review by: Marta
Amarte is a Korean beauty brand that recently completely overhauled its products under the guidance of an American dermatologist, Dr. Craig Kraffert. The collaboration of two cultures, West and East, as well the brand's symbolism – Amarte translates literally as "to love you" and the company's motto is "love yourself, love your skin" – had me intrigued enough to try the Eyeconic Eye Cream. And I am very glad I did.
Part of the lure of Eyeconic Eye Cream was that it features an ingredient that I am typically wary of and that I have never, ever used in an eye cream: retinol. Generally, I find it too harsh and drying. I am concerned about its propensity to thin the skin with overuse and make it more vulnerable to the sun. And here it is at a 3.8% concentration, no less.
Epidermal growth factor also takes center stage in Amarte Eyeconic. Growth factors, particularly human derived as this one is, are one of the major breakthroughs in topical skincare, and I have had good results with many growth factor (or stem cell) serums. However, I did some recent research into combining glycolic acid and growth factors in your skincare regimen and concluded that this should be avoided as the glycolic may slow down the efficacy of the EGF. Retinol, an exfoliant by any other name, could do the same.
Now, here the EGF is nano-encapsulated. I am guessing that this makes the EGF more stable and efficient at penetrating the skin. In any event, Eyeconic wasn't at all irritating or drying and my six-week test has left my eye area, especially under and outer, looking smoother and more hydrated.
Overall, the formula seems to be well-balanced with a base of moisturizing glycerin and argan oil. Elemental sulfur is a pH balancer. The botanical extracts include ginkgo biloba nut, which has high levels of quercetin, a common and powerful antioxidant. Nutmeg is an antioxidant due to an abundance of myristicin. Useless aside: the hallucinogenic effects of an over-indulgence of nutmeg are due to myristicin.
There are the usual suspects in the preservative department (phenoxyethanol and disodium EDTA), which is a shame since they put purists off to what is otherwise a great-performing eye cream (and there is grapefruit seed and clove, both of which serve as antimicrobacterials). Still, if you have been looking for an eye cream with retinol and growth factors, Eyeconic is it. And with positive reviews for Amarte Hydrolift Cream by Cristina (with impressive before and afters) and Aqua Veil Hydrator by Kathy, Amarte is looking as if East is meeting West.
Discount codes cannot be applied to this product.
Got Questions? Contact Us
… More
Benefits:

3.8% retinol, boosts collagen production, boosts elastin production, boosts radiance, firms skin, Five Best, freshens dull skin, heavy hitter, multi-purpose, non-greasy, reduces fine lines, reduces wrinkles, smoothes skin, tightens skin
Our Take...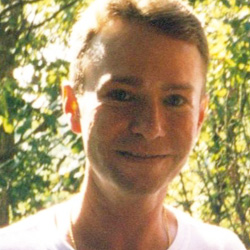 "
I'm game for trying any new product and those for the eyes are probably my favorite, but I was especially happy to try out Amarte Eyeconic Eye Cream ($80 in shop) as it already has Marta's stamp of approval. Of course all products don't work equally for everyone, but the success of a prior...
"
Read Full Article
Your Take...
Water, Glycerin, Argania Spinosa (argan) Kernel Oil, Retinol 3.8%, Butylene Glycol, Cetyl Alcohol, Adenosine, Allantoin, Elemental Sulfur, Human Oligopeptide-1 (EGF 2-nano), Ginkgo Biloba Nut Extract, Myristica Fragrans (nutmeg) Kernel Extract, Syzygium Aromaticum (clove) Seed Extract, Eucalyptus Alba Leaf Extract, Citrus Paradisi (grapefruit) Seed Extract, Arginine, Dimethicone, Stearic Acid, Caprylic/capric Triglyceride, Carbomer, Sorbitan Sesquioleate, Lauric Acid, Glyceryl Stearate/PEG-100 Stearate, PEG-40 Stearate, Self-emulsifying Glyceryl Monostearate, Disodium EDTA, Phenoxyethanol