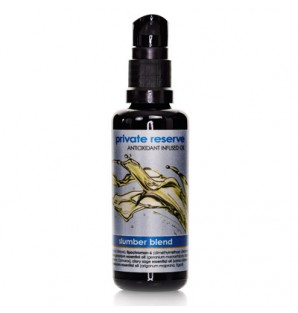 Your Best Face Private Reserve Slumber Blend
Size:
1.7oz (50ml)
Your Best Face Private Reserve Slumber Blend is a simple and relaxing facial oil with powerful antioxidants infused into nourishing oils. Ingredients including spin trap, vitamin E, and zdravetz, ylang ylang, clary sage and marjoram essential oils boost your complexion's radiance, tone and elasticity. But this multitasking oil isn't just for your face: smooth over hands, cuticles, elbows, neck and even hair for a jolt of hydration and lustre. You can even use it before and after shaving to reduce irritation.
Our reviewer
loved this oil's delightful scent and skin-revitalizing benefits, and we're sure you will as well.
Private Reserve Slumber Blend encourages relaxation and calmer sleep cycles with a highly curated selection of oils and antioxidants. Rare zdravetz true geranium oil sourced from Bulgaria offers a clean scent and is a lovely skin protector and brightener. Clary sage and ylang ylang calm the mind as Spanish lavender offers a warmer scent than other varieties of the classic calming ingredient.
Please note Your Best Face products are final sale and not eligible for return.
Tested for 30 days and reviewed by Kimberly:
Hello, dear readers! I was asked to try one of the newest of skin oil blends from Your Best Face's Private Reserve oils, intriguingly named Slumber Blend. Very interesting, said this insomniac. YBF Private Reserve Antioxidant Oil is an old friend of mine, and has remained a necessity in my skincare repertoire to this day. No one product is as versatile. I tested Your Best Face Private Reserve Slumber Blend for 30 days.
All YBF Private Reserve Oils contain their impressively small list of proprietary ingredients in each blend of oil without resorting to using any nasty ingredients. The following are listed as main ingredients:
1. Meadowfoam seed oil, which contains the following skin-useful components: the antioxidant tocopherol (Vitamin E), and eicosenoic acid which is said to be non-comedogenic, is readily absorbed by the skin, plus has a balancing effect on the oil of the skin, making it less oily. Jojoba oil also contains eicosenoic acid, and works in much the same way as it does in the meadowfoam oil in this product.
2. Spin Trap helps to neutralize free radicals that would otherwise cause more skin damage.
3. Lypochroman-6 is a potent oxygen-radical scavenger, thus preventing additional skincare damage from several kinds of radicals.
4. Vitamin E succinate, AKA d-alpha tocopherol succinate, which is the natural form of Vitamin E produced from natural sources. We all know of its legendary antioxidant abilities and it may also help improve skin elasticity.
The remainder of the ingredients are essential oils. This new Slumber Blend contains luxurious zdravetz true geranium essential oil, ylang ylang superior extra essential oil, clary sage essential oil, lavender seville absolute, and marjoram essential oil. All very high-quality and rare oils in this blend. I was pretty impressed, dear readers.
Bulgarian zdravertz is a type of geranium oil said to protect the skin and help brighten and address hyperpigmentation over time. Due to said special phytochemical properties, it may be an ingredient to look for in the future of skincare products.It has a clean fresh scent, though not overpowering. It also has anti-viral properties. The ylang ylang is from Madagascar, and has been used for ages to calm the nerves and quiet the mind, and imparts a delicate floral note. The clary sage from Bulgaria has qualities which help calm irritated skin, and have been used to calm the mind in aromatherapy. It seems to blend well with the other essential oils. The Spanish lavendar is the base note of the fragrances, and is like no other lavender I used before. Instead of floral, it reminds me of a rich woodsy to a spicy scent which changes subtlety over time. I like to close my eyes, and pretend I am deep in some peaceful prieval forest glade ... with unicorns, of course. And last but not least is Egytian marjoram which to my senses imparts a clean, calming scent that blends well with the spicy base note. Aromatherapists use this Egytian marjoram to help ease anxiety.
My experience with YBF Slumber Blend Private Reserve oil is a love affair from the moment I tried it. You can certainly use too much and end up with an oil slick, which I did. However, the perfect way to use it is on moist skin, using only approximately 1-3 pumps. I have a combination skin type with an oily forehead, nose and chin. What works best for me is to warm it between my palms, then dap it around my face and neck, then gently massage. You have to wait about 15 minutes, but after that, my face really looks more toned, moisturized and even. The effect may or may not be cumulative over a time period, but about 15 minutes after its use, I do feel that my 56-year-old crepey skin areas look a lot smoother. Pores also seem diminished after regular use.
YBF recommends using this product first on your clean facial palate, then applying your other facial serums over it. I have used nearly every type of serum over this oil, and so far, I haven't experienced any piling. If anything, you will need less serum as it spreads so easily over the YBF Slumber Blend. I can honestly say that I use much less moisturizer if this is the first thing I apply after cleansing my face.
But did it send me to slumber land? Well my friends, the smell really is so pleasant that even my husband piped up to ask, "What's that smell, baby?" It mellows over time, and I absolutely love the long-lingering clean, spicy fragrance as I drift off to sleep. It is definitely not your "hippy dippy" spicy scent. A subtle vanilla note is also there, which always soothes my senses.
Indeed, facial oils may not be for you, but I would recommend this for any woman or man with dry skin, mature skin, or persons who live in a high air pollution area. If used sparingly it seems to me it can only do good things for your skin. Any leftover oil on my palms, I use on the backs of my hands. I hate to brag, but they haven't looked so young in years. Many devotees of this oil use sparing amounts on their hair or as a deep scalp condition, as well as on cuticles, lips, or as an eyelash treatment at night. I also apply it to elbows and other dry areas. The list goes on and on. You will surely find many more uses for this versatile oil. I personally think it functions well to exfoliate my lips which keeps them much more supple looking.
I certainly like this blend enough to purchase it again, as I have the other blends. The size is 1.7 ounces/50 ml which is a very generous size considering the small amount needed. For its versatility and preventative qualities, plus the amazing smell, I give YBF Slumber Blend a thumb's up for being a safe, effective, cost efficient product. I want to try them all now!
Got Questions? Contact Us
read more
Our Take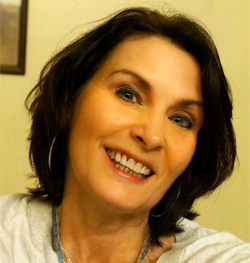 Hello, dear readers! I was asked to try one of the newest of skin oil blends from Your Best Face's Private Reserve oils, intriguingly named Slumber Blend. Very interesting, said this insomniac. YBF Private Reserve Antioxidant Oil is an old friend of mine, and has remained a necessity in my skincare repertoire... read more
Was this review helpful?
Yes
/
No
2 member(s) found this review helpful
Meadowfoam Seed Oil
Spin Trap (Phenyl Butyl Nitrone)
Lipochroman-6 (Dimethylmethoxy Chromanol)
Vitamin E Succinate (D-Alpha Tocopherol Succinate)
Zdravetz True Geranium Essential Oil (Geranium Macrorrhizum
Bulgaria)
Ylang Ylang Superior Extra Essential Oil (Cananga Odorata Var. Genuina
Comoros)
Clary Sage Essential Oil (Salvia Sclarea
Bulgaria)
Lavender Seville Absolute (Lavandula Luisiera
Spain)
Marjoram Essential Oil (Origanum Majorana
Egypt)
Use it for more than just your face Private Reserve is incredible for the hands, cuticles, neck and chest and for using as a pre and post shave oil. Apply a few drops to damp skin before other products and thoroughly massage in; allow time for complete absorption. Use it to add lustre, shine and separation to hair and to treat the scalp.
Keep Private Reserve close by and apply two or three drops to your damp face and neck as soon as you're done showering. This seals in moisture and helps your skin better absorb other products you use.
Precautions External use only. Patch test to determine sensitivity. Discontinue use if irritation occurs. Keep from children's reach. Please follow your doctor's advice about using products that contain essential oils or absolutes during pregnancy, nursing or any medical condition.
Cold weather shipping and storage Private Reserve naturally thickens during cold weather shipping. Please allow the product to fully return to room temperature before use. Please store Private Reserve away from heat and in a dry place.