After much searching and experimenting to find a water-based serum or gel to use with the Ultra Renew in ultrasonic mode, I realized the only way I was going to get a decent product, at a reasonable price, giving me just the right amount of "slip" and the bonus of some really good actives was to make it myself. Well, actually, I got Darrell Owens of Your Best Face to do the honors and we are the proud parents of the Ultra Renew Gel Serum with 5% YBF Control. In this video, I show you how it works and explain what's in it. Call it the Good Gloop Guide....
Editor's Note: The Truth Renew & Truth Renew PLUS prototype devices are no longer available for sale in the Truth In Aging shop.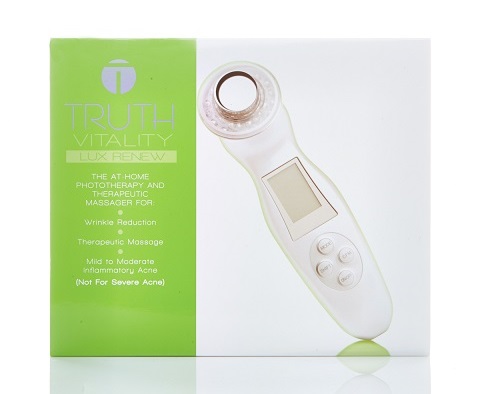 Learn about Truth Vitality Lux Renew, our first ever FDA-cleared device that offers ultrasound, red LED and blue LED therapy to safely and painlessly minimize wrinkles, firm and lift skin, and clear adult acne.