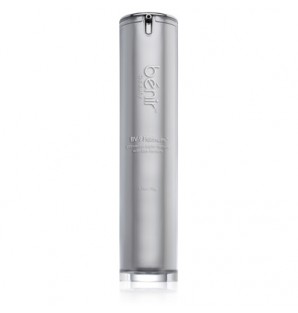 Benir Beauty BV-9 Platinum Provectus Super Serum
2018 Five Best with copper peptdes
Size:
1.7 oz (50 ml)
Benir Beauty BV-9 Platinum Provectus Super Serum is a unique and powerful anti-ager specifically designed to boost collagen production, smooth away fine lines and wrinkles, while inhibiting muscle contractions to leave your skin supple and youthful. This potent serum uses an original blend of peptides and antioxidants to target the signs of aging where the first develop, making it easier for you to achieve the firm, younger-looking skin you want. Just like all of Truth In Aging's products, we've made sure to adequately
test and review
Benir Beauty BV-9 Platinum Provectus Super Serum, so that you can be completely confident that this item will tone, firm and revitalize your skin. Shop Truth In Aging today the best anti-agers to improve your skin's elasticity and texture.
Benir Beauty BV-9 Platinum Provectus Super Serum includes
Matrixyl 3000
, Syn-Ake, Pentapeptide-18 and Acetyl Hexapeptide-8 to stimulate healing and repair of aging skin, while reducing the depth of wrinkles and lines. Firmness is improved and inflammation is lessened, giving you smooth, dense skin and a radiant complexion.
TIA Review by Karen
Truth In Aging "had me at hello" when they asked if I would test the Benir Beauty BV-9 Platinum Provectus Super Serum. I was very happy to do so, as one of my primary concerns with my 58-year-young face are marionette lines and my "elevens" between my brows. I knew that the product claimed to reduce the depth and appearance of lines and wrinkles, so I was ready to see what this product could do. On their website, Benir Beauty BV-9 states, "After 30 days of use, wrinkles and lines look less pronounced, skin is firmer and behaves more youthfully." That is a big claim to make, and my skin can be combination in one season, dry in another season, so the expectations I had about the product were very high!
I had hopes for a serum that would deliver on tackling my marionette lines, some lines that began developing down each side of my nose and those nasty little lines between the brows. I have been a member of the TIA community for several years, so overall, my skin is healthy and glowing with no makeup at all. I am frequently asked what I use to make my skin so youthful, for lack of a better word. Bottom line, I have been using TIA products exclusively for my skin care routine ever since I had the good fortune to come across the TIA website while looking up something else.
My first impression of the serum was extremely positive. The packaging is well thought through and hygienic, with product easily dispensed by pump. I found that I had to use very little (about 1 ½ pumps) for my entire face. This was a result of two days of trial and error; I had initially used too much of the serum. (I use a different product for my neck). I have been using a serum for several years now, and I just switched in the Benir Beauty with my usual routine of cleansing, toning, serum, SPF sunscreen and then moisturizer. Depending on your skin type, you may find that you need to use less moisturizer than usual, as I did. I used the product day and night, using my night time skin routine products, with a face mask once a week.
The results after three days were evident. The two lines between my eyebrows were gone. My skin became even more radiant, soft and dewy. By the seventh day of the trial, my marionette lines were so faint that I had to look hard to see where they were. The lines that had developed alongside my nose were completely gone. I had no sagging skin and no wrinkles. This product exceeded my wildest expectations of what it could do. I always look closely at my skin to see what needs attention, and I can assure you, this did for me what an injectable did for a friend, at a fraction of the cost.
This serum's list of ingredients is very favorable with one exception, but I was still willing to try it out. The key ingredients are: Matrixyl 3000, Syn-Ake, copper peptide ferment, Acetyl Hexapeptide-8 and seaweed.
The down side is that Benir Beauty has chosen to include Phenoxyethanol. It is accepted as a safe cosmetic preservative, but there is a lot of controversy around this ingredient. It is also a product that is pricey, but it still costs far less than a visit to the dermatologist to achieve the same results.
My overall assessment: This product does things for my face that other products have failed to do. Would I buy a replacement? Not yet. I believe that there are other products that the TIA community is researching that will do the same thing, without any cause for concern of ingredients and at more cost effective price.
I had no fear going into this trial and no regrets in following through with it, as I was well informed about the one "bad" ingredient. I wanted to see if there was a product that lived up to its claim about my chief skin care complaint, and Benir Beauty BV-9 Platinum Provectus Super Serum delivered in a BIG way. I would definitely recommend this product. It does everything it says it does and more.
Got Questions? Contact Us
read more
Our Take
by Karen Truth In Aging "had me at hello" when they asked if I would test the Benir Beauty BV-9 Platinum Provectus Super Serum ($195 in the shop). I was very happy to do so, as one of my primary concerns with my 58-year-young face are marionette lines and my "elevens" between... read more
Was this review helpful?
Yes
/
No
4 member(s) found this review helpful
Chondrus Crispus (Seaweed) Extract
Purified Water (Aqua)
Hyaluronic Acid
Acetyl Hexapeptide-8 (Argireline)
Pentapeptide-18
Dipeptide Diaminobutyroyl Benzylamide Diacetate (Syn-Ake)
Acetyl Glutamyl Heptapeptide-1
Palmitoyl Oligopeptide + Palmitoyl Tetrapeptide-7 (Matrixyl 3000)
Saccharomyces/Copper Ferment (Cu Complex)
Aloe Barbadensis Leaf Extract
Arnica Montana Flower Extract
Bee Venom
Alpha Bisobolal
Camellia Sinensis (White Tea) Leaf Extract
Ethylhexylglycerin
Camellia Sinensis (Green Tea) Leaf Extract
Jasminum Officinale (Jasmine) Flower Oil
Phenoxyethanol
Sodium PCA
Use sparingly after cleansing or exfoliating (day and night) focusing on areas of dynamic movement such as around the eye area, between the brows, and around the mouth. Suitable for all areas displaying signs of aging. Suitable for all skin types.