Bottega Organica Eye Contour Serum

Size:
0.5 oz (15 ml)
Bottega Organica Eye Contour Serum is a powerfully revitalizing eye serum that contains natural and nearly all organic botanicals for an instantly refreshed eye area. Extracts of horse chestnut and cucumber to soften the appearance of dark circles and fine lines for a bright and enlivened look.
Our reviewer
was impressed by this serum's ability to reduce her under-eye circles and bags, and we're sure you'll find it equally effective.
Enriched with prawn sage, Bottega Organica's signature anti-aging powerhouse ingredient, this serum smooths and lifts the eye area. Cucumber and horse chestnut revitalize the eye contour while high mallow soothes for a revitalized gaze. Plus, Bottega Organica's serums are free of any synthetics or preservatives, allowing the most sensitive skin to benefit from its skin restoring properties.
Tested for 30 days and approved by Beth:
I used Bottega Organica Eye Contour Serum twice a day, morning and night. I've had pretty normal skin most of my life, although it's drier now with occasional breakouts. I'm in my forties so I guess that's to be expected. I have some fine lines around my eyes. I didn't see any difference in them but I didn't expect to either.
One of the first things I noticed about it is that it's very watery for a serum. I'm used to serums being much thicker. It's also a dark brown color with a faint ammonia-like smell. The smell doesn't bother me when it's on my face but I don't like it on my hands; I always wash them afterward.
The packaging is very nice. It comes in a heavy frosted glass bottle with a smaller vial of the serum inside and a pump on top. Since it has such a thin consistency it's easy to over pump and waste a lot. I found what works best is to pump it into my palm and then apply it with my finger. I still have a lot left after four weeks; I expect it to last a good two to three months.
Almost all of the eight ingredients are organic; the only two that aren't are the water and prawn sage. There are no preservatives, which is just what we're looking for!
Ingredients include horse chestnut, cucumber mallow and prawn sage. Horse chestnut has been found to be helpful with blood vessels and circulation as well as swelling and inflammation. I don't have broken capillaries on my face so there isn't anything to report in that regard. It may have helped with the bags under my eyes but that could have been the cucumber too. Mallow is a soothing anti-inflammatory.
When I saw prawn sage I wasn't sure if I'd be able to use it; I have a severe shellfish allergy and I definitely can't eat prawns. Lucky for me prawn sage is a plant named for it's shrimp-like shape and that's as close as it gets to the real thing. You can read Marta's review of Bottega Organica's face serum and learn more about the inclusion of prawn sage in their products here.
The directions say to follow it with a facial oil or balm. I use argan oil as a makeup remover so I followed up with my usual eye moisturizer. I really didn't find the serum hydrating enough, on it's own, so using something moisturizing, like they suggest, really works best.
Viscosity, color and smell aside, it did affect both the bags and dark circles under my eyes. They were bothering me quite a bit when I started using it. The improvements aren't exactly dramatic; I still use under eye concealer but less than I used to, however, me bags have especially gone down.
Got Questions? Contact Us
… More
Benefits:

all-natural, minimizes dark circles, reduces wrinkles
Our Take...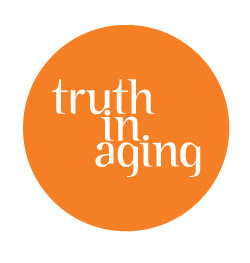 "
by Beth H. I used Bottega Organica Eye Contour Serum ($195 in the shop) twice a day, morning and night. I've had pretty normal skin most of my life, although it's drier now with occasional breakouts. I'm in my forties so I guess that's to be expected. I have some fine lines around...
"
Read Full Article
Glycerin *, water, caesalpinia spinosa gum *, aesculus hippocastanum (horse chestnut *) extract, salvia officinalis (sage *) extract, malva sylvestris (mallow *) extract, cucumis sativus (cucumber *) fruit extract, salvia haenkei (prawn sage **) extract

* Certified organic herbs flowers and fruits
** harvested by Bottega Organica
Gently apply to the tissues around the eyes in the morning for immediate effects and at bedtime after cleansing to allow the skin to absorb all the anti-aging nutrients overnight. For extra-nourishing action, you may follow with the face formula or eye illuminate cream.