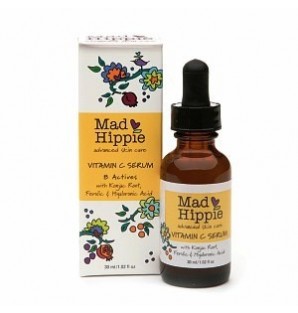 Size:
1.0 oz (30 ml)
Mad Hippie Vitamin C Serum is an antioxidant blend formulated to brighten, tighten and smooth skin. It has a highly stable and non-irritating form of vitamin C (Stay-C 50) along with vitamin E and ferulic acid. Ferulic acid helps enhance the performance of vitamin C and E, as well as acting as a natural sun protector. This serum also includes mineral rich konjac root, hydrating hyaluronic acid, soothing chamomile and oil balancing clary.
Directions:
Apply to cleansed skin. Suitable for all skin types, including sensitive and breakout prone.
TIA Review by Amy:
Mad Hippie Vitamin C Serum was exactly the kind that I wanted to try and was a perfect match for my skin type and problems.
First, I am 36, have oily, acne prone skin and have struggled with adult acne for years. While the breakouts have mostly subsided, they have left a lot of post acne brown scars around my mouth and chin. I don't generally use any moisturizer, as a good serum is enough moisture for my face. I have moderate sun damage and hyperpigmentation, few wrinkles, and very little loss of elasticity. After using Mad Hippie, I am a complete convert.
About the product. It has Vitamin C as the second ingredient in a form that the company calls sodium ascorbyl phosphate (STAY-C 50) which they claim is more stable and bioavailable than the traditional L-Ascorbic acid used by most companies. Also included are vitamin E, ferulic and hyaluronic acid.
Now, I am a true product junkie and have tried countless products, but have rarely ever finished a full bottle of anything. Not this time ladies! The initial impression is so nice. It smells good, goes on silky and is absorbed quickly. The hyaluronic acid plumps the skin nicely. And after using about half the bottle I really started noticing some changes in my skin. So many of the brown spots faded that I felt a lot less self conscious without some makeup on to even my skin tone. Now, when I realized that I was falling in love with this stuff, I started to wonder how much it was going to cost. I never believe that anything that works will be something I can afford to buy without taking out a loan. I was truly shocked and was so happily proven wrong. I could love something that was also in my budget. The best part was there are no ingredients on the list that made me cringe. I ordered more and and a bottle for a friend too!
*Mad Hippie uses around 9-10% Sodium Ascorbyl Phosphate. Given the greater bioavailablilty, this would compare to around a 20% ascorbic acid product.
Got Questions? Contact Us
… More
Our Take...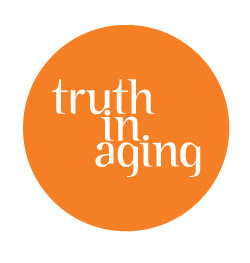 "
by Amy Having been a big fan and follower of TIA, I was thrilled to get a sample of Mad Hippie Vitamin C Serum ($34 in the shop). This product was exactly the kind that I wanted to try and was a perfect match for my skin type and problems. First, I am 36, have oily, acne prone skin and have...
"
Read Full Article
Your Take...
Water Deionized, Vitamin C (Sodium Ascorbyl Phosphate), Alkyl Benzoate, Vegetable Glycerin, Water, Glycerin, Sodium Levulinate, Sodium Anisate, Clary Sage (Salvia Sclarea), Grapefruit (Citrus Grandis), Hyaluronic acid, Amorphophallus Konjac Root Powder, Aloe Barbadensis Leaf, Vitamin E (Tocotrienol), Ferulic acid, Chamomile Flower Extract (Recutita Matricaria), Sodium Phytate, Xanthum Gum, Hydroxyethylcellulose
Video of the Best Beauty Products of 2012
During the month of December, I have been selecting my Best Beauty Products of 2012. It's been a tough set of decisions with so many to choose from. In this video you'll see a tour of the very…