E'shee Clinical Esthetic Cellular Repairing Night Cream
Five Best with Copper Peptides 2016
Size:
1.7 oz (50 ml)
Our body's cells repair themselves best when we are sleeping; take advantage of that precious time with E'shee Cellular Repairing Night Cream. This decadent night cream rejuvenates your skin with gene therapy and stem cells to repair skin and protect it from ongoing damage. With continued use of this night cream, all skin types, even those prone to rosacea, can expect skin that's firmer and smoother and see a reduction in wrinkles, fine lines, broken capillaries and redness. Our reviewer saw real results with this night cream, so you can trust that when you try it yourself, you will too!
E'shee Cellular Repairing Night Cream is truly a cutting-edge anti-aging treatment. Its advanced formula contains two
gene therapy peptides
: FGF1 protein, which triggers stem cell rejuvenation, and TIMP2 gene, which inhibits the enzymes that accelerate the aging process as well as protecting collagen fibers. Both of these actives combine with Marine Collagen and minerals Magnesium, Calcium, Copper, Zinc and more to deliver your strongest, healthiest and firmest skin possible.
Tested for over 30 days and reviewed by Laura
E'shee makes some sweeping promises for their Cellular Repairing Night Cream, which they describe as "everything you ever wanted from your night cream." I was eager to find out whether these bold claims were simply too good to be true. After a month of nightly use, I am pleased to report that the changes in my skin—which is noticeably lifted, firmer, thicker, smoother, and more radiant—suggest that Cellular Repairing Night Cream delivers on E'shee's promises.
After the very first night, I awoke to softer and more hydrated skin, as if it had received a much-needed nutritional boost. After the first week, my previously sagging cheeks began looking higher and more sculpted and my skin looked more luminous, as if it was busy regenerating its proper color from within. After two weeks, the area on the sides of my face both between jaw line and cheekbone and above the brow bone definitely looked lifted and firmer, as well as generally more smooth and youthful. The center of my face was slower to respond, but after a month there has been a noticeable diminishment of the furrows and sagging around the edges of my mouth and the vertical lines and sandpapery texture between my eyebrows.
Amazingly, three fine lines that have been running across my forehead for several years are suddenly significantly narrower, now occupying only about two inches in the middle of my face, and where they remain, they are slightly more shallow. The surface of my skin also looks refreshed, with improved color and texture. By the end of the month, I had picked up a new habit of gazing in the mirror and marveling at the gradual reemergence of the contours and vitality of a face reminiscent of the younger me. Strikingly, all of these changes occurred during a stressful month when I skipped my weekly LED and ultrasonic treatments, an omission that has previously had deleterious consequences. That it didn't this month can be credited, I believe, to the effectiveness of E'shee's night cream.
My one disappointment has been that my neck has been lagging behind, and at first even seemed to be resisting my effort to rejuvenate it, when the skin just below my jaw line, right at the border between the thicker facial skin and the thinner neck skin, became shriveled and baggy for several days, before ultimately smoothing out. Although my neck itself now feels firmer and looks slightly more taut, it still has a crepey texture and its two horizontal rings are only marginally less noticeable. I was hoping for a transformation of my neck closer to that of my face. But maybe a mere month is simply not enough time to rehabilitate the notoriously recalcitrant neck skin.
Other than this, if I had been granted three wishes for my skin, I would have asked for just what Cellular Repairing Night Cream has provided. Until I started catching uncanny glimpses of my more youthful self in the mirror, I hadn't even realized how deflated and lackluster my face had been getting. My face today looks as if it has undergone a structural renovation—with no Botox, no fillers, and no procedures whatsoever, other than unscrewing the lid on E'shee's decidedly low-tech clear plastic jar and dipping in the tiny plastic spatula to scoop out this magical cream.
Based on the improvements in lift, volume, and radiance that my skin has experienced during the past month, I expect to be buying a second jar of Cellular Repairing Night Cream when the current one is empty. After applying it relatively generously to my face and neck every night for a month, I estimate that the 1.7 ounces of cream will be about a four-months' supply that could possibly be stretched to six. Even at a price of almost $300, Cellular Repairing Night Cream's effectiveness seems to justify its considerable cost.
Got Questions? Contact Us
read more
Our Take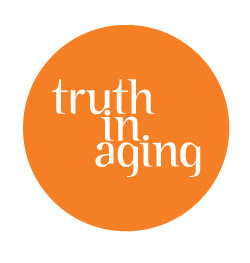 by Laura E'shee makes some sweeping promises for their Cellular Repairing Night Cream ($289 in the shop), which they describe as "everything you ever wanted from your night cream." Its use, they say, will lead to an increase in new skin cell growth "at least 10–20... read more
Was this review helpful?
Yes
/
No
0 member(s) found this review helpful
Water (Aqua)
Butylene Glycol
Bifida Ferment Lysate
PEG-8 Beewax
Cetyl Alcohol
Zea Mays (Corn) Germ Oil
Caprylic/Capric Triglyceride
Squalane
Carthamus Tinctorius (Safflower) Seed Oil
Persea Gratissima (Avocado) Oil
Glyceryl Stearate
Propylene Glycol
Hydrolyzed Wheat Protein
Glycine Soja (Soybean) Oil
Hexylene Glycol
Glycerin
Phenoxyethanol
Ceteth- 20
Dimethicone
Carbomer
Steareth-20
Xanthan Gum
Sodium Chloride
Sorbitol
Centella Asiatica Extract
Fructose
Glucose
Polysorbate 20
Methylparaben
Potassium Silicate
Proline
Disodium EDTA
Mineral Oil (Paraffinum Liquidum)
Fragrance (Parfum)
Benzyl Salicylate
Sodium Hydroxide
Butylparaben
Panax Ginseng Root Extract
Calendula Officinalis Flower Extract
Alpha-Isomethyl Ionone
Ethylparaben
Atelocollagen
Linalool
Cinnamyl Alcohol
Alpinia Speciosa Leaf Extract
Geraniol
Sucrose
Urea
Propylparaben
BHA
Sodium Dehydroacetate
Hydroxycitronellal
Dextrin
Potassium Sorbate
Magnesium Sulfate
Propyl Gallate
Calcium Chloride
Sorbic Acid
Citric Acid
Citronellol
Copper Sulfate
Alanine
Glutamic Acid
Benzyl Alcohol
Aspartic Acid
Guaiazulene
Tocopherol
Isobutylparaben
Manganese Sulfate
Zinc Sulfate
Tissue Inhibitor of Metalloproteinases-2
aFGF (HumanRecombinant acidic Fibroblast Growth Factor)
After cleansing and toning your skin, apply of Cellular Repairing Night Cream on the face, neck and décolleté. Avoid eye area. Use 1-2 times daily. Can be used alone, as a part of skincare program, or combined with your favorite E'shee serums. Always apply serums first. Always use sunblock SPF 30 and more during a day. If used as directed, this is 3-6 month supply.