Jenetiqa Sublime Scrub Maple and Sugar Polishing Scrub
by Jenetiqa
Size:
4 oz (120 ml)
Jenetiqa Maple and Sugar Polishing Scrub delivers incredible smoothness to both the face and body along with the comforting scent of maple sugar. This scrub is gentle enough for the face yet powerful enough to eliminate rough skin on the body without any harsh or drying effects. A special blend of naturally derived ingredients impart essential nutrients to your skin.
Our reviewer loved this delectable scrub
, and we're sure you will as well.
Inspired by ancient recipes from Northern Canada, this scrub contains naturally derived plant and fruit extracts to gently buff away dead skin and condition the refreshed skin beneath. A unique blend of Canadian maple sugar, apricot seeds, orange extract, bamboo extract and green tea combine to exfoliate and penetrate deeply into your complexion and body. This scrub contains aloe and ubiquinol that detoxify the skin for extra antioxidant strength.
Tested for at least 30 days and reviewed by Mare:
I have tried numerous facial and body scrubs over the years with nothing so satisfying that I had to purchase another batch before I ran out. I have even tried making my own, but again, the results or the mess weren't worth a second look. I was totally intrigued however by Jenetiqa's claims to be both a face and body scrub. I thought I would be writing this review about how it would be good for one, but not the other. I was wrong; though very pleasantly so.
Jenetiqa's Sublime Scrub Ancient Maple & Sugar Scrub is a keeper. Admittedly, I was a bit too enthusiastic the first couple times I used it on my face and I learned that a lighter hand makes it a facial scrub, and a more aggressive scrub may be better for body parts like elbows, knees and ankles. After using the scrub for about four weeks, I've decided that once or twice weekly is all I need to maintain the silky smoothness I now enjoy. The scrub is rather gritty, so I prefer to use it in the shower. I gently rub in a small amount all over my face (avoiding the orbital areas, of course) and leave it while I get more to work into my elbows, knees, and anywhere else it's needed. A thorough scrub and rinse to those areas and then I return to the product I previously left on my face. At least a few minutes will have passed and with wetter hands I rework the scrub on my face with a bit more pressure. A good rinse and the results feel as though I've undergone a microdermabrasion session without the cost or the redness.
Jenetiqa's claims to smooth and firm are good as far as I'm concerned. According to their website, apricot seeds provide some of the physical (or mechanical) exfoliation while the sugar maple extract contains alpha-hydroxy acids which chemically exfoliate and smooth the skin. Green tea extract and bamboo extract are great botanical ingredients that leave my skin firmer without feeling dry or tight. They include aloe and ubiquinol as hard-working antioxidants, which is another reason to leave the scrub on for a few minutes to let everything work into the deeper layers of the skin.
Got Questions? Contact Us
… More
Benefits:

boosts radiance, contains anti-inflammatory properties, non-abrasive
Our Take...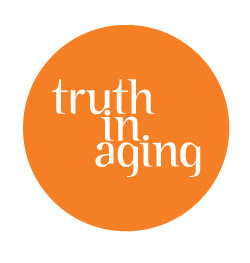 "
by Mare As I enter my fifth decade, I'm learning to appreciate my slightly oily, occasionally sensitive, thick Asian skin, which has allowed me to pass for at least a decade younger than my age. I still experience a breakout every now and then, but they seem less frequent since I began a bi-weekly lactic...
"
Read Full Article
Aqua (Water/Eau), Glycerin, Hydrogenated Jojoba Oil, Sodium Cocoamphoacetate, Cocamidopropyl Betaine, Lauryl Glucoside, Coco-Glucoside, Glycol Stearate, Sodium Acrylates Copolymer, Glyceryl Oleate, Aloe Barbadensis Leaf Juice, Ubiquinol, Camellia Sinensis (Green Tea) Leaf Extract, Bambusa Vulgaris (Bamboo) Extract, Vaccinium Myrtillus Fruit Extract, Saccharum Officinarum (Sugar Cane) Extract, Acer Saccharinum (Sugar Maple) Extract, Citrus Aurantium Dulcis (Orange) Fruit Extract, Citrus Medica Limonum (Lemon) Extract, Prunus Armeniaca (Apricot) Seed Powder, Xanthan Gum, Lecithin, Sodium CoCoyl Glutamate, Palmitic Acid, Stearic Acid, Lauryl Alcohol, Myristyl Alcohol, Cetyl Alcohol, Fragrance/Parfum, Caprylyl Glycol, Phenoxyethanol
On a wet skin, apply a generous layer over the face and body. Rub in a circular motion, allow to work for 2 minutes then rinse well using Luke warm water. You can also mix this product with our creamy cleanser on your face for a gentler scrubbing. Use up to 3 times a week.