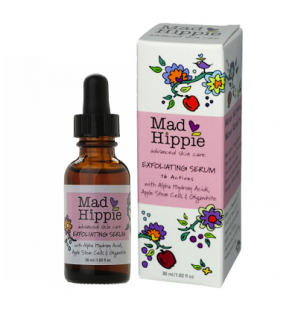 Size:
1 oz (30 ml)
Mad Hippie Exfoliating Serum is a gentle but effective exfoliator designed for anyone who wants to brighten skin discoloration and reduce wrinkles to reveal a smoother, more luminous complexion. This lightening serum contains gigawhite to inhibit melanin production, apple stem cells to protect against damage,
ceramides
to hold in moisture and vitamin C-rich goji berries to enhance collagen production and heal sun damage. Along with all of the products offered by Truth In Aging, we've made sure to
test and review
the Mad Hippie Exfoliating Serum. If you're on the lookout for the perfect product to brighten and hydrate your complexion, shop Truth In Aging today.
Mad Hippie Exfoliating Serum combines nature and science in a formula that is both powerful and gentle. It uses Glycolic acid derived from sugar cane to exfoliate and remove impurites, while reducing age spots and other discoloration. The newly added
Matrixyl Synthe '6
is a potent peptide that works to stimulate collagen and the body's natural hyaluronic acid, providing you with all the anti-aging benefits you could ask for. Meanwhile, skin-nourishing components like white tea and vitamin E provide you with antioxidants, while warding off free radicals and protecting from UV damage.
TIA Review by Marta:
If you are looking for a relatively gentle glycolic exfoliator that is reinforced by repairing actives and won't break the bank, then Mad Hippie's Exfoliating Serum is well worth checking out. I have been testing it for about four weeks or so and found that, while not transformative, it helpfully manages reddish, roughish skin and does so without causing any flare-ups or irritation.
I started out using this Exfoliating Serum every other day and then in the third week of testing cut back to two to three times a week and always at night. This is because Mad Hippie's serum exfoliates using glycolic acid and lactic acid, both AHAs. While I appreciate that they can improve the texture of the skin, I have become more cautious about using them since I came across recent research that gave me a better understanding of how they work. It seems that they create acidic conditions within the skin cell, ultimately resulting in its death and skin exfoliation (read more on how AHAs work).
On the brightening/lightening front, Mad Hippie has also included Gigawhite, which is a complex of six botanicals that are supposed to help fade age spots. There is no independent research on Gigawhite and I didn't try this serum on age spots, but on skin that is a bit red and crepey from sun damage. There is also no independent research on Matrixyl 3000, although plenty of anecdotal evidence (as well my experience) suggests that this peptide complex helps promote collagen.
Exfoliating Serum also has apple stem cells, vitamin C, white tea, ceramide-3 and melatonin. All of these (and more) ensure that the good far outweighs the bad. However, there are a few things that I'd prefer Mad Hippie to seek out some alternatives for. Potassium Hydroxide is an irritant that I am often allergic to even in rinse-off products. I had no bad reactions to this serum, but potassium hydroxide has been shown in animal studies to irritate at low levels. It is typically used as a pH adjuster (necessary for AHAs to work effectively). About half way down the ingredients list there is the possible neurotoxin, phenoxyethanol, and behentrimonium chloride, which is more usually seen in shampoos and can be irritating to the skin.
Got Questions? Contact Us
… More
Benefits:

boosts collagen production, boosts elastin production, boosts radiance, evens skin tone, fades dark spots, fades sun spots, fights free radicals, firms skin, Five Best, freshens dull skin, heavy hitter, hydrates skin, moisturizing, multi-purpose, reduces fine lines, reduces wrinkles, shrinks pores, smoothes skin, tightens skin
Our Take...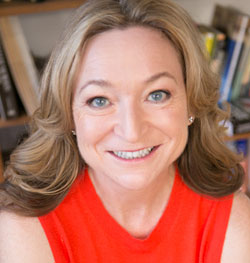 "
If you are looking for a relatively gentle glycolic exfoliator that is reinforced by repairing actives and won't break the bank, then Mad Hippie Exfoliating Serum ($35 in the shop) is well worth checking out. I have been testing it for about four weeks or so and found that, while not transformative,...
"
Read Full Article
Your Take...
Water, Glycolic Acid, Hydrolyzed Vegetable Protein PG-Propyl Silanetriol, Vitamin B5 (Panthenol), Lactic Acid, Matrixyl Synthe ' 6 (Glycerin-Water(Aqua)– Hydroxypropyl Cyclodextrin–Palmitoyl Tripeptide-38), Vitamin C (Sodium Ascorbyl Phosphate), Potassium Hydroxide, Niacinamide, Sodium Hyaluronate, White Tea Extract (Camelia Sinensis), Goji Berry Extract (Lycium Barbarum), Polysorbate 20, Xantham Gum, PhytocellTec (Malus Domestica Fruit Cell Culture Extract, Xanthan Gum, Glycerin, Lecithin, Phenoxyethanol, Water), Gigawhite (Water, Glycerin, Malva Sylvestris (Mallow) Extract, Mentha Piperita (Peppermint) Leaf Extract, Primula Veris Extract, Alchemilla Vulgaris Extract, Veronica Officinalis Extract, Melissa Officinalis Leaf Extract, Achillea Millefolium Extract), Methyl Cellulose, Glycerin, Melatonin, Caffeine, Biotin, Tocopheryl Acetate, Ceramide 3, Squalene, Behentrimonium Chloride, Hydrolyzed Soy Protein, Potassium Citrate
Video- green beauty brands that deliver
As Earth Month closes out, there is no reason stop looking for green beauty brands. In this video, I highlight beauty companies that are not just green washing and, what's more their earth-friendly…
Massage into dry, clean skin at night. Follow 10 minutes later with face cream of choice.