Size: 0.5 oz (15 ml)

Medik8 Red Alert Serum actively reduces the appearance of skin redness, providing intensive, calming relief for redness and flare-ups caused by skin hypersensitivity. This extremely targeted formula has just one active ingredient that is cutting edge and remains quite rare yet is incredibly effective at treating redness and wrinkles. Here at Truth In Aging we've tested Medik8 Red Alert ourselves and found it to be an impressive anti-redness product, so you can purchase it and know it will work for you.

This anti-redness serum uses teprenone to provide calming relief from redness and flare-ups caused by skin hypersensitivity, rosacea irritation and erythema; the formulation also includes organic sage extract, a potent soothing and calming ingredient. This product also works to treat broken veins and protects skin against other irritations by improving the lipid barrier of the skin which visibly reduces the signs of soreness and surface irritation.

TIA Review by Marta: Medik8 Red Alert Solution isn't your mother's anti-redness, broken vein treatment. This extremely targeted formula has just one active ingredient that is cutting edge and remains quite rare. I have been trying out on my roscacea, thread vein-prone cheeks and and sides of the nose and find this to be the most effective solution so far. For an added bonus, that rare ingredient I was talking about also repairs wrinkles. The active is teprenone.

To appreciate what it does and how it works, we need a 101 on telomeres, recently discovered by scientists and regarded as one of the keys to aging. Telomeres allow cells to distinguish chromosome ends from broken DNA. If DNA is broken there are two options after the cell cycle is stopped: Repair or death. Telomeres shorten every time a cell divides. When they become very short, they trigger cell crisis and cell death. As we know, cells can only replicate a limited number of times - a phenomena called the Hayflick Limit. In cosmetics, the objective is not to lengthen the teleomeres, but stabilize them so that at least they won't shorten. Maintaining telomere length extends, we are told, the Hayflick Limit by one third. And that is what teprenone is supposed to do – stabilize the telomeres. And, as such, may be a useful anti-aging active. It is also said to mend broken veins and calm rosacea.

The only problem is that there's no independent research to corroborate these claims. Actually, there's another problem with teprenone. It seems to be shrouded in patents and this may be why I have seen very few cosmetics using it. Medik8 says it operates under an "exclusive" license from the IP owner. Sederma (the makers of Matrixyl and Matrixyl 3000) manufacture teprenone under the brand name Renovage, which can be found in products by Osmotics and Your Best Face. My one-woman trial suggests that teprenone can help greatly with redness, rosacea and broken veins and I see Medik8 Red Alert having a regular place in my skincare routine. The formula is rounded out with vitamin E and sage extract. As always with Medik8, I wish for a little less silicone, but otherwise there's nothing to dislike. Got Questions? Contact Us
read more
Our Take
Medik8 Red Alert Solution (15ml/$60 in the shop) isn't your mother's anti-redness, broken vein treatment. This extremely targeted formula has just one active ingredient that is cutting edge and remains quite rare. I have been trying out on my roscacea, thread vein-prone cheeks and and sides... read more
Was this review helpful?
Yes
/
No
2 member(s) found this review helpful
Simmondsia Chinensis Oil
Cyclopentasiloxane
Caprylic/Capric Triglyceride
Cyclohexasiloxane
Tocopherol Acetate
Teprenone
Salvia Officinalis Extract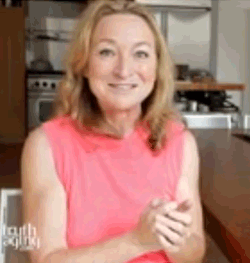 Play
Medik8 Brand Spotlight (VIDEO)
We take a closer look at Medik8, the brand which comes to us from the United Kingdom.
In the morning, after cleansing, use the integrated dropper to apply Red Alert Serum directly to the face. Alternatively, place a drop on your finger and then blend into the skin. Can be used all over the face or on specific areas of redness or rosacea.