Moana Renewal Day Cream
by Moana

Size:
1.0 oz (30 ml)
Moana Renewal Day Cream has a light yet deeply hydrating formula featuring Glycoplus®, an organic concentration of marine glycans. New Zealand grown avocado and hemp seed oil as well as kiwifruit and harakeke extract penetrate deep into the skin to promote regeneration, increase cell turnover and repair damaged DNA. The Renewal Day Cream also effectively minimizes hyperpigmentation, leaving skin soft, smooth and radiant.
Directions:
Gently massage cream in to your skin with gentle movements until fully absorbed.
TIA Review by Gloria:
I am in my mid-50s and am very picky about moisturizers. I have sensitive but dry skin, and I have a really good skin care regime now that works for me, but I try to find products that are pure and natural as much as possible.
The Moana Renewal Day Cream is one of the very best I have tried so far. It is packed full of wonderful ingredients that don't do anything except give my skin a boost of rejuvenating power. Their website is filled with information and one of the things I love is that their products are certified organic, which is very meaningful to me. I have been on this journey for a number of years where I have been trying to be as organic and natural as possible.
The cream contains Glycoplus, which is an ingredient I had not heard of, so I looked at Moana's website to see what exactly it is and what it does for our skin. It is red algae from New Zealand's nuclear-free coasts and has one of the highest concentrations of polysaccharide strains out of any other type of seaweed.
When I first started using this product, my skin got a little flushed, but after two or three days, that subsided. There was never any burning sensation, so I was not sure why that happened. I wanted to persevere, though. There really is no fragrance, which is great. A little goes a long way, too. It absorbed very well, and my face was like silk. After a couple weeks, my boyfriend said to me, "Your skin looks so beautiful. It looks tighter, too." Now, that means a lot to me. I have recently lost about 15 pounds, and you know how the skin will lose elasticity and seem a bit saggy. Now, my boyfriend is very observant, and he always tells me I am beautiful, (big time points here). He was very specific though about the areas around my mouth and cheek area (marionette lines). Also, I had not mentioned to him that I was testing a product.
I will be trying some of Moana's other products, too. I will go back to my other moisturizer that I was using prior to the testing and see if there is a change. I am very happy with the results thus far and will use it until it is all gone, which I would say might take me another month or maybe two. I feel fortunate to have had the opportunity to try this product, and I look forward to learning more.
Got Questions? Contact Us
… More
Our Take...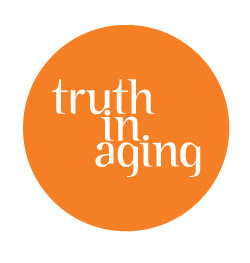 "
by Jeanne We all want the holy grail of tightening, rejuvenating, and smoothing our skin. Sometimes, we fall in love and get lucky and find it (though I wish I started in my 20s!). Other times, we realize realism rules. In other words, it wasn't love at first sight with Moana (pronounced: Mo-ana)....
"
Read Full Article
New Zealand Red Algae Extract (Marine Glycans), Aqua, Aloe Barbadensis (Aloe Vera) Gel, Borago Officinalis (Borago) Seed Oil, Simmondsia Chinensis (Jojoba) Seed Oil, Glycerin, Cannabis Sativa (Hemp) Seed Oil, Oenothera Biennis (Evening Primrose) Oil, Persea Gratissima (Avocado) Oil, Cetearyl Olivate & Sorbitan Olivate, Phormium Tenax (Harakeke) Extract, Cyathea Medullaris (Mamaku) Leaf Extract, Actinidia Chinensis (Kiwi) Fruit Extract, Dehydroacetic Acid and Benzyl Alcohol,Rosa Damascena (Rose Damask) Essential Oil, Jasmine Grandiflorum Absolute (Jasmine) Essential Oil.