Mukti Botanique Conditioner
by Mukti
The Mukti Botanique Shampoo and Conditioner are currently being reformulated by Mukti Organiques. An expected date of arrival of the new formula is not currently available, however watch this space for further updates.
Size:
16 oz (500 ml). Note the new increased size
Mukti Botanique Conditioner is a chemical-free, revitalizing conditioner infused with rich plant oils, herbal extracts and pure essential oils, such as argan oil, soy amino acids and lime flower, to detangle hair and promote volume, shine, strength and softness. This conditioner is vegan, gluten free and is suitable for all hair types, including colored.
Directions:
Pour about a quarter size amount in wet hands, and rub into hair for as long as needed then rinse.
TIA Review by Marta:
Mukti Botanique Shampoo and Conditioner are my new favorites. The conditioner makes use of avocado, macadamia and safflower oils. As well as imparting fatty acids, they seem to condition without weighing the hair down. And one of the biggest surprises is that my wavy hair has been relatively frizz free, even when I washed my hair during a thunderstorm.
The botanicals (aqueous extracts are made by placing the powdered plant in either cold or hot water and then putting it through some process to partially evaporate) include many that are known to help healthy hair growth. Bladderwrack is a seaweed that has a high amount of vitamin C and something called alginic acid, which is insoluble in water and swells by absorbing water up to 100 times its weight. It is also a very good source of vitamin B12, a lack of which can result in hair shedding and dullness. Ginkgo is also associated with hair growth, as well as being a potent antioxidant and horsetail is a great natural source of silica.
Also worth a shout-out is red clover. Research from the National Cancer Institute (NCI) confirms that red clover extract contains four anti-tumor compounds and it also contains the powerful antioxidant tocopherol, which is a form of vitamin E.
Formulating without water and only botanicals must be a little challenging. But Mukti has pulled it off perfectly.
Discount codes cannot be applied to this product.
Got Questions? Contact Us
… More
Our Take...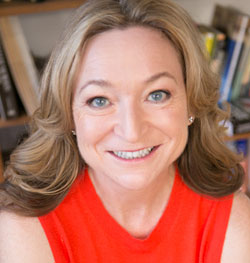 "
When I read the ingredients list on the back of the bottle of Mukti Botanical Shampoo ($48 in the shop), I did a double take. There was no way that this was the full list. Same with with Mukti Botanical Conditioner. Perhaps there isn't a requirement to list all the ingredients in Australia (Mukti...
"
Read Full Article
Your Take...
Ingredients for New Formula:
Certified Organic Aloe Vera (Aloe Barbadensis) Leaf Juice; Certified Organic Aqueous Extracts of Chamomile (Chamomilla Recutita), Calendula (Calendula Officinalis) & Lime flower (Tilia Cordata); Certified Organic Glycerin (Vegetarian); Behentrimonium Methosulfate; Cetearyl Alcohol; Hydrolysed Soy Protein (non GMO); Argan (Argania Spinosa) Kernal Oil; Glyceryl Stearate; Certified Organic Honey (Mel); Certified Organic Essential Oils of Lavender Oil (Lavandula Angustifolia) & Mandarin (Citrus Nobilis); Tea Tree (Melaleuca Alternifolia) Blend Preservative

Ingredients in Old Formula:
Certified Organic Aloe Vera (Aloe Barbadensis) Leaf Juice; Cetearyl Alcohol; Certified Organic Aqueous Extracts of Chamomile (Chamomilla Recutita), Calendula (Calendula Officinalis) & Lime flower (Tilia Cordata); Certified Organic Glycerin (Vegetarian); Behentrimonium Methosulfate; Cetearyl Alcohol; Hydrolysed Soy Protein (non GMO); Argan (Argania Spinosa) Kernal Oil; Glyceryl Stearate; Dimethicone; Certified Organic Honey (Mel); Certified Organic Essential Oils of Lavender Oil (Lavandula Angustifolia) & Mandarin (Citrus Nobilis); Capryl Glycol; Phenoxyethanol
Meet Mukti's organic products (VIDEO)
It started with a quest for  new shampoo and conditioner. I wanted then to be natural, organic and have good ingredients to keep aging hair healthy. I found them - on the other side of the world.…