Red Flower Wanderlust Body Wash
8 oz (237 ml)

Red Flower Wanderlust Body Wash is not your typical shower gel. Boasting a potent combination of certified organic fruit, flower and leaf healing extracts, this skin-pampering gel will turn every shower into a spa opportunity. Drawing on Red Flower's commitment to sustainability and environmentally conscious personal care, they've used easy-to-recycle P.E.T. plastic to package this vegan and cruelty free formula, which contains no dyes, parabens, gluten, sulfates or synthetic preservatives. Our customers love this eco-conscious body wash, so you can try it yourself trusting that it'll be a welcome addition to your skin care regimen.

Going above and beyond the call of cleansing your body, Red Flower's Wanderlust Body Wash delivers antioxidants and hydrators worthy of a face cream. Hydrating omega-6 moisturizes and provides much-needed vitamins to your skin, while a powerful blend of certified organic cucumber, apple, chamomile, green tea, ginger and aloe vera repair and refresh damaged and dull skin. Try it and watch your skin become brighter and more youthful-looking each time you use it.

Tested for at least 30 days & reviewed by Jennfier:
I was excited to try the Red Flower Purifying Body Wash in the Wanderlust scent. I'm vegan and the certified organic ingredients are all 100% natural, vegan, biodegradable, and biocompatible. The body wash is free of dyes, parabens, sulfates, petrochemicals and synthetic preservatives. The ingredient list actually sounded good enough to eat!

The oils give the body wash its unique smell. When I opened the bottle, I kept sniffing because I wasn't quite sure what the scent was. It seemed like a mix of woodsy and citrusy. I saw that one of the essential oils is cedar wood oil, which would explain the slightly woodsy scent. The scent was very pleasant and not overpowering. It smelled wonderful in the shower, but the scent did not stay on my skin afterwards, which I liked.

I was pleasantly surprised by how well this body wash lathered. I didn't need to use a ton to make it lather on my sponge, but I did need to use more than a drop. I found that the lather itself wasn't great for shaving, so I used the actual body wash without working it into a lather for shaving my legs. I only needed a tiny bit to use it for shaving. This body wash left my skin very soft and hydrated—no flaky, scaly skin after I showered!

Overall, this body was a pleasure to use and lived up to everything I want in a body wash. I think I have found a new favorite body wash and am excited to try out the other scents.

Got Questions? Contact Us
read more
Our Take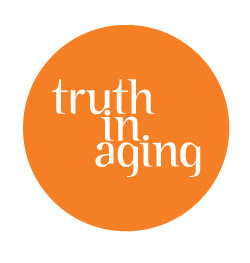 by Jennifer Of all the natural, chemical-free skin care products, a good body wash is a little difficult for me to find because I need it to do so many things: lather, smell good but not overpowering, leave my skin soft and hydrated without drying it out, and double as a shave gel. I'm 41... read more
Was this review helpful?
Yes
/
No
0 member(s) found this review helpful
water
coconut oil derived sodium laurylglucosides hydroxypropyl sulfonate
sugar and coconut oil derived sodium methyl cocoyl taurate
lauryl betaine
certified organic extract of pyrus malus (apple) & cucumis sativus (cucumber) & matricaria recutita (chamomile) flower & zingiber officinalis (ginger) root & camelia sinensis (green tea) leaf & vegetable glycerin
aloe barbadensis (aloe) leaf juice (&) algae extract
potassium sorbate
plant-based preservative (glucono delta lactone)
wood resin fragranced oils and whole essential oils of juniperus virginiana (cedarwood) oil
dipterocarpus turbinatus (gurjum balsam) oil and cistus ladaniferus (cistus) oil
Apply to wet skin and massage into a lather. Rinse thoroughly.