Royal Nectar Moisturizing Face Lift with Bee Venom
by Royal Nectar
Size:
1.7 oz (50 ml)
Royal Nectar Moisturizing Face Lift is a light daily moisturizer with manuka honey, bee venom and a soothing blend of antioxidant oils. It hydrates skin, leaving it feeling nourished and supple, while firming and diminishing lines.
Directions:
Use daily on cleansed skin.
TIA Review by Marta:
I was very excited to track down the original source of bee venom (made famous by the British Royals) all the way to a family-owned beekeeping business in New Zealand
I really, really like this moisturizer. It has a light, almost whipped texture, is absorbent and not greasy at all. As would be expected Royal Nectar Moisturising Face Lift has a pleasant whiff of honey. With a lot to love and almost nothing to dislike, this is great moisturizer at any price and is excellent for under $60.
So what's with the bee venom anyway? Well, this ingredient had the British press all of a flutter earlier this year when it was said to account for Camilla's transformation from someone who looked like she had spent most of her life galloping on horses in all weathers. It turned out that bee venom, also known as apitoxin, is made up mainly of peptides. The venom acts as a strong anti-inflammatory and antiseptic. Yes, this is actual venom and so if you are allergic to bee venom you should do a patch test before using this product. Manuka honey is another of the key ingredients and this is an able healer of wounds and an anti-bacterial that can keep acne under control.
Although this moisturizer's formulation is light and easily suitable for daily use, the ingredients are similar to
Royal Nectar's Face Mask.
There are nourishing antioxidants in the form of avocado, vitamin E, apricot and rose hip. I like the inclusion of marshmallow as it has an inhibitory effect on hyaluronidase, the enzyme that degrades hyaluronic acid in our skin tissue. In case you scan Royal Nectar's ingredients list and wonder what "optiphen plus" is, it is basically the preservative phenoxyethanol, and ticaxan is a stabilizer.
Got Questions? Contact Us
… More
Our Take...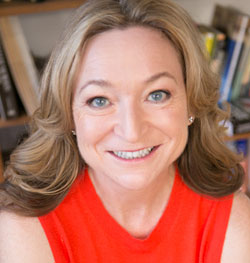 "
I was very excited to track down (actually it was Faye) the original source of bee venom all the way to a family-owned beekeeping business in New Zealand. The Royal Nectar Face Mask turned out to be a dead ringer for the one made in the UK – and apparently beloved by Camilla Duchess of Cornwall...
"
Read Full Article
Your Take...
Distilled Water, Nectar Ease (Manuka Honey and Bee Venom), Medmuls B2000, Avocado Oil, Tocopherol Oil, Apricot Kernel Oil, Rosehip Oil, Rose Water, Beeswax, Evening Primrose Oil, Optiphen Plus, Cocoa Butter, Natural Fragrance, Ticaxan, Marshmallow Extract, Manuka Oil and Lavender Essential
Royal Nectar- We Find the Source of Bee Venom Plus Video Comparison
At first I thought that I had found a product twin. Not quite identical, but a product twin nevertheless. The Heaven Bee Venom Mask, supposedly the secret of Camilla Duchess of Cornwall's youthful…