Sciote Super Moist Hyaluronic Serum
Size:
1.0 oz (30 ml)
Sciote Super Moist Hyaluronic Serum is a powerful treatment designed for users looking to reduce fine lines and wrinkles, while keeping skin moisturized and hydrated. This non-comedogenic formula contains active ingredients such as
MSM
, which is the purest form of sulfur, and 50%
hyaluronic acid
that work to retain moisture and plump the skin, leaving your skin smooth and radiant. Along with all of the products offered by Truth In Aging, we've made sure to
test and review
the Sciote Super Moist Hyaluronic Serum in order to guarantee it will provide you with firm, glowing skin. If you're on the lookout for the perfect product to provide hydration and remove facial lines, shop Truth In Aging today.
Sciote Super Moist Hyaluronic Serum uses botanically derived hyaluronic acid to firm the surface of the skin and reduce fine lines and wrinkles, while providing extreme hydration. Methylsulfonylmethane, a combination of sulfur, oxygen and methyl, works to soothe and alleviate any dryness.
TIA Review by Judy:
I was not familiar with the Sciote line, and I was eager to try their Sciote Super Moist Hyaluronic Serum. According to the website, Sciote's philosophy is a simple one: use the purest ingredients, be mindful of the environment and give clients the knowledge to make an educated decision about their skincare.
This serum was recommended for all skin types, and Sciote highlights its moisturizing qualities due to the high concentration of hyaluronic acid and Methyl Sufonyl Methane (MSM). Hylauronic acid (which makes up 50% of the formulation) is said to draw moisture out of the environment and onto the skin's surface. It holds up to 1000 times its weight in water and is lauded as the mother of all moisturizing agents. MSM is described as the purest form of sulphur and is an important treatment for dry skin. The product information highlighted a "fresher, younger, brighter, firmer complexion."
With my sensitive, rosacea-prone, dry and "mature" (read: late 50s) complexion looking extra-fragile due to the harsh New England winter, I couldn't wait to experience the promised hydration-boosting effects. My tired, red and weather-beaten face has been literally begging for help. This was perfect timing!
I used the serum as directed, after cleansing and before the use of facial moisturizer. It can also be used alone, and I tried both for my trial. The serum is a clear gel-like serum, cleanly dispensed in a pea-size amount from the pump bottle. I found a little goes a long way, as it did feel very moist and quite cooling (maybe the witch hazel effect?). I noticed that if I spent an extra moment with the serum "warming" on my hand, I liked the application better. I imagine that the cooling effect would be a bonus in warmer months, but not in January with our recent weather.
Application took a little getting used to as my face did literally feel quite wet. I don't use water on my face, so this was a sensory adjustment! However, once I knew what to expect, I found my skin seemed to "drink" it in. Then I realized that some of the initial "wet" experience was the hyaluronic acid actually working and drawing in moisture to my skin! Okay, now the wet sensation was quite welcome, and was really brief anyway. I found that after the serum absorbed, my skin immediately felt velvety soft and soothed.
After a solid month of use, I can report consistently positive results without any irritation (and my skin is extremely sensitive.) My facial skin is softer, very well-hydrated and without the blotchy redness that I usually have every winter. I feel like there's almost been an anti-rosacea effect with this product, and my skin tone is definitely improved. I also noticed an improvement in the appearance of forehead and lip lines, as my skin looks less "dessicated" and has a plumpness to it, which is great. I've gone from raisin to grape! It honestly does feel like I'm giving my face a well-earned drink. I found this serum replenishing and calming, effective with or without additional moisturizer, and it worked well for use both morning and night. Needless to say, I'm now a hyaluronic acid convert, and I can highly recommend Sciote Super Moist Hyaluronic Serum. This is a keeper.
Got Questions? Contact Us
read more
Our Take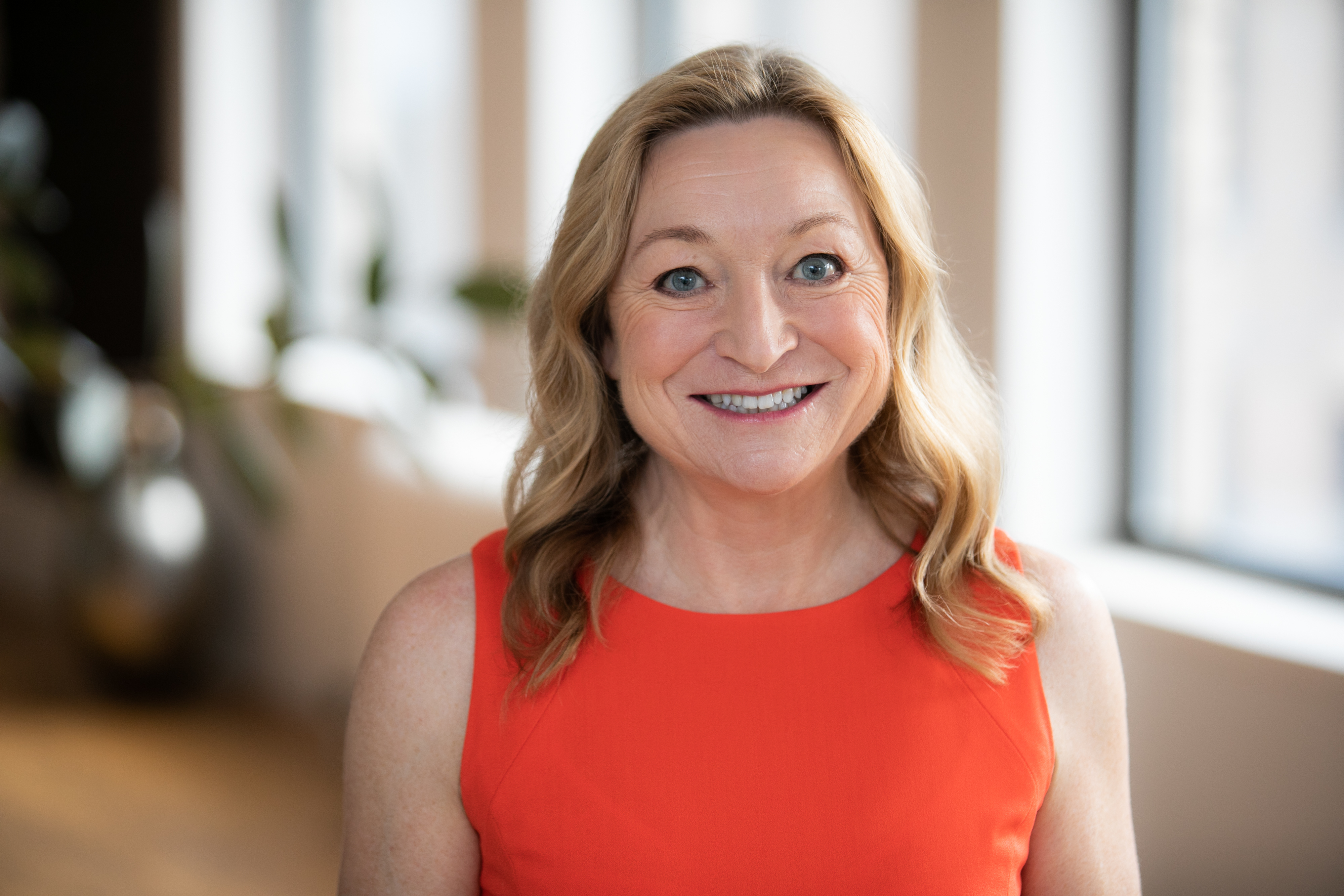 I have been casting around for a good hyaluronic acid serum ever since I had Ildi Pekar's Boost facial and wanted to replicate it at home. Well, I found a great one in Sciote Super Moist Hyaluronic Serum ($75 in the shop). In our first review of Super Moist Hyaluronic Serum, Truth In Aging community... read more
Was this review helpful?
Yes
/
No
0 member(s) found this review helpful
Deionized Aqua (Water)
Hamamelis Virginiana (Witch Hazel)
Cassia Angustifolia Seed Polysaccharide (HyalurosmoothTM)
Kosher Vegetable Glycerin
Methylsulfonylmethane (MSM)
Hydroxyethyl Cellulose
Carrageenan Gum
Organic Simmondsia Chinensis (Jojoba Oil)
Wildcrafted Camellia Sinensis (Green Tea)
Pelargonium Graveolens (Geranium Essential Oil)
Sodium Ascorbyl Phosphate (Vitamin C)
Tocopherol (Vitamin E)
Ethylhexyl Glycerin
Organic Aloe Barbadensis Leaf (Aloe Vera Extract)
Organic Centella Asiatica (Gotu Kola Extract)
Sodium Benzoate
Potassium Sorbate
Organic Equisetum Arvense (Horsetail Plant Extract)
Organic Pelargonium Gravoleons (Geranium Extract)
Organic Taraxacum Officinale (Dandelion Extract)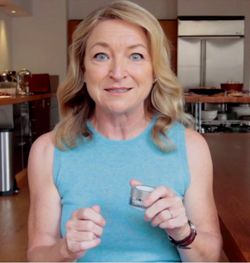 Play
Marta's Favorite New Brands (VIDEO)
I want to introduce you to some of the anti-aging discoveries I've made this year, with new brands and products that I'm truly excited about.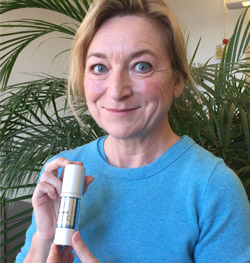 Play
How to Get the Most Out of Your Airless Pump (VIDEO)
Airless pumps are great because they keep your products fresher longer; but they can sometimes be tricky to work with! Here, Marta offers a few tips on how to get the most out of airless pumps.
Duration: 1:17
Apply to face after cleansing and before moisturizing. May be used alone or as a hydration booster. Suitable for all skin types.