Sciote Peptide+Defense Firming Eye Creme
Size:
0.5 oz (15 ml)
Sciote Peptide+Defense Firming Eye Creme is a gentle but potent eye cream for anyone who wants a powerhouse item to reduce wrinkles, fine lines and dark circles. This eye cream uses a blend of amino acids and hydrators to protect the eye area and revitalize the surrounding skin. As with all the products offered by Truth In Aging, this eye cream has been
extensively reviewed
so that you can be confident that it will provide you with a hydrated, firm eye area. Shop Truth In Aging today for the perfect product to to reduce dark circles and repair fine lines.
Sciote Peptide+Defense Firming Eye Creme uses aloe instead of water to soothe and hydrate the skin, as well as a combination of antioxidants and peptides, including SYN-AKE peptide, which reduces wrinkles by inhibiting muscle contractions. Glycolic and lactic acids work to smooth skin without irritating the delicate eye area.
TIA Review by Marta:
Sciote Firming Eye Crème is just about the best eye cream in its price bracket that I have come across. It is hydrating and anti-aging, keeping the eye area skin smooth and wrinkles at bay. I am always being asked to recommend a really good eye cream at around the $60 mark, and finally I can.
The real litmus test is that I have continued to use it even though my 30-day test period is up. I find it useful on its own, or for extra hydration if one's serum (in my case AQ Eye Serum, $99 in the shop) needs a moisturizing boost. The texture is somewhat dense, but it absorbs perfectly and does not feel heavy or greasy.
The first few ingredients in an aloe base and palm oil base include two alpha hydroxyl acids, glycolic acid and lactic acid. These exfoliants help clarify and smooth the skin, encouraging wrinkle repair. Although they feature quite prominently, I did not find Sciote's eye cream sensitizing in any way. Some of the other actives include alpha lipoic acid, known as the "universal antioxidant" that can can work inside the cell and in the cell membrane. There's also coenzyme Q10, an antioxidant that helps neutralize harmful free radicals, one of the causes of aging.
Amongst the botanical ingredients in Sciote Firming Eye Crème is Oregon grape, which is in fact not a grape, but related to the barberry. It does, however, have a good research pedigree when it comes to treating skin disorders. In addition, there's antioxidant strawberry and kiwi fruits. And I like the inclusion of propolis, which bees make and use as a kind of bee mortar to hold their hives together.
I would have preferred Sciote Firming Eye Crème to have come without sodium hydroxide, a potential irritant, and the preservative phenoxyethanol. But that's really not much to dislike in what is a terrific mid-priced eye cream.
Got Questions? Contact Us
read more
Our Take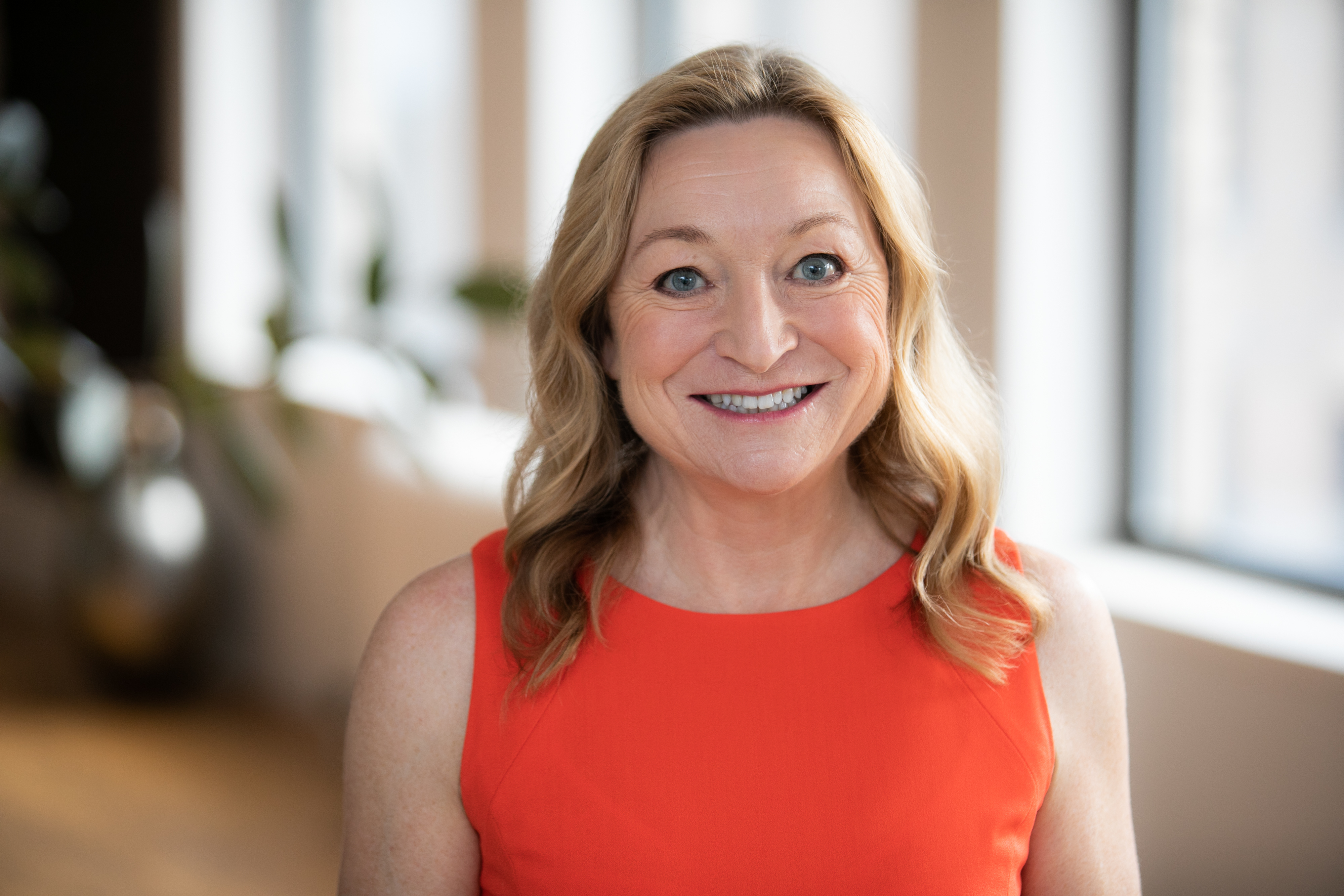 Sciote Firming Eye Crème ($72 in the shop) is just about the best eye cream in its price bracket that I have come across. It is hydrating and anti-aging, keeping the eye area skin smooth and wrinkles at bay. I am always being asked to recommend a really good eye cream at well under $100 mark,... read more
Was this review helpful?
Yes
/
No
3 member(s) found this review helpful
Organic Aloe Barbadensis Leaf (Aloe)
Isopropyl Palmitate (Palm Oil)
Kosher Vegetable Glycerin
Glycolic Acid
Squalane
Lactic Acid
Cetyl Alcohol
Stearic Acid
Glyceryl Stearate
Carthamus Tinctorius (Safflower Oil)
Prunus Amygdalus Dulcis (Sweet Almond Oil)
Hydrogenated Castor Oil
Cetearyl Alcohol
Cetearyl Glucoside
Stearyl Alcohol
Sodium Hydroxide
Hyaluronic Acid
Thioctic Acid (R Lipoic Acid)
Cucumis Sativus (Cucumber Distillate)
Vitis Vinifera (Grape) Fruit Extract
Actinidia Chinensis (Kiwi) Fruit Extract
Pyrus Malus (Apple) Fruit Extract
Fragaria Vesca (Strawberry) Fruit Extract
Ubiquinone (Coenzyme Q10)
Organic Resina Propoli (Propolis)
Organic Mahonia Aquifolium (Oregon Grape)
Organic Olea Europaea (Olive Extract)
Organic Melissa Officinalis (Lemon Balm)
Butyrospermum Parkii (Shea Butter)
Organic Simmondsia Chinensis (Jojoba Oil)
Panthenol (Vitamin B5)
Phytic Acid
Phospholipids
Tocopheryl (Antioxidant)
Lecithin
Pyrus Malus (Apple)
Citrus Medica Limonum (Lemon)
Saccharum Officinarum (Sugar Cane)
Dipeptide Diaminobutyroyl Benzylamide Diacetate (Syn®ake)
Cymbopogon Schoenanthus (Lemongrass)
Butylene Glycol
Ascorbyl Palmitate (Vitamin C Palmitate)
Acetyl Hexapeptide-3
Sclerotium Gum
Potassium Sorbate
Xanthan Gum
Allantoin
Tocopheryl Acetate (Vitamin E)
Retinyl Palmitate (Vitamin A)
Organic Camellia Sinensis (Green Tea)
Phenoxyethanol
Ethyl Hexyl Glycerin
Benzyl Alcohol.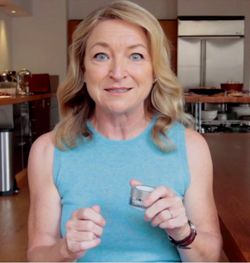 Play
Marta's Favorite New Brands (VIDEO)
I want to introduce you to some of the anti-aging discoveries I've made this year, with new brands and products that I'm truly excited about.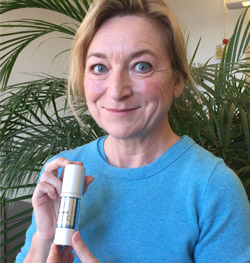 Play
How to Get the Most Out of Your Airless Pump (VIDEO)
Airless pumps are great because they keep your products fresher longer; but they can sometimes be tricky to work with! Here, Marta offers a few tips on how to get the most out of airless pumps.
Duration: 1:17
Apply 1-2 pumps daily around eye area after cleansing, serums and face moisturizer. Suitable for all skin types, even sensitive.