SimySkin Eye Serum Phase III 45+
by SimySkin
Size:
1.0 oz (30 ml)
SimySkin Eye Serum Phase III 45+ is a serum that works to firm the delicate eye area, combat under eye puffiness and reduce the appearance of fine lines and wrinkles. With a dynamic combination of vitamin B-12, hyaluronic acid, ubiquinone and more, this treatment has been created to provide your skin with everything it needs to repair signs of aging and rebuild elasticity. One of our trusted reviewers
tested this product for 30 days and approved it,
saying that it firmed and smoothed her eye area just as SimySkin claimed it would. That means you can purchase this for yourself knowing it'll have an impact!
In this advanced formula features heavy-hitting antioxidants like ubiquinone paired with peptides and a key ingredient in Matriyxl 3000 for powerful skin-firming and wrinkle-erasing capabilities. In a clinical trial, particpants' skin appeared 7.8% more firm after 2 months and 10% denser after 1 month, and the participants themselves claimed that their face was more defined and firmer after using this product. Plus, you can rest easy knowing that this eye serum is formulated without parabens, mineral oil, synthetic colors or sulfates.
Tested for 30 days and reviewed by Julie J:
I must admit when I read the Dare to Try product review chance for the SimySkin Phase III Eye Serum 45+, I almost didn't fill out the survey request and I am so very glad I did and that I was chosen!
I must come clean — I haven't bought an eye cream in well over a year. It's not that I haven't needed one just that I have rather spent money on serums and face creams. I have always figured face serums and products should work just as well on my eyes. After testing the SimySkin Eye Serum I am reformed — I definitely need an eye serum and this one has exceeded all my expectations.
This is truly an amazing product! It is not heavy or greasy, immediately absorbs into the skin. I have very sensitive skin and nothing about this product irritated my skin. I used both morning and evening, all over my eyelid and underneath for the past five weeks. Just a little dab will do you, so this bottle will last you quite a while.
The SimySkin brand is very impressive in its approach and philosophy to skincare. It is a U.S. cosmetics and beauty care company who didn't launch their first product until February 2014. Their mission statement emphasizes their "intent to provide product age specific anti-aging serums, creams and lotions that can reduce the effects of time, environment and stress on skin." They employ advanced medical nanotechnology with high percentages of effective, proven core ingredients to help treat the aging process. By grouping in "phases of life" it varies ingredients predicated on the age group's true needs to ensure the utmost results are achieved.
This product is so chock full of powerful anti-aging, good-for-you ingredients, it's no wonder I saw results after just a few weeks!
The core ingredients for all three phases of their eye serums are vitamin B-12 and folic acid; hyaluronic acid; palmitoyl tetrapetide-7, ubiquinone and sorghum bicolor stalk juice. These ingredients alone are true heavy hitters. B-12 is SimySkin's signature ingredient as it has been shown to have regenerative properties. Hyaluronic Acid provides some serious moisturizing. Palmitoyl tetrapeptide-7 is a key ingredient in Matriyxl 3000 which has been touted for increasing the production of collagen and when paired with ogligopeptide as it is in the Phase III, boosts the growth of the connective tissue in the skin. When collagen production is increased, this enables the skin to heal and rejuvenate itself. Ubiquinone reduces free radical damage and also helps build collagen and elastin reducing the appearance of fine lines and wrinkles. As you can see SimySkin is all about regenerating collagen and skin repair.
Adding to these hard working main ingredients are the other key "phase III" ingredients: acetyl dipeptide 1 cetyl ester; hesperidin methyl chalcone and sorbitan laurate. The combination of all of these ingredients provides added firmness, elasticity, as well as, minimizing inflammation and under eye puffiness and fluid retention.
The effects that Phase III purports to provide are tightening of the skin around the eyes and (I love this one) increase resistance to gravity; combat under eye puffiness; protect, repair and regenerate skin cells; reduce fine lines and wrinkles and restore skin smoothness and elasticity as well as hydration.
I can personally emphatically and happily confirm this product does what it says it will do. The improvement I was looking for the most was tightening on my eyelid, I was beginning to have some crepe lines and the result after using this for five weeks is truly incredible! Also this serum has worked wonders on under eye puffiness and fine lines and wrinkles. My skin is hydrated — no dryness at all.
I have tried many products from Truth in Aging, and have been chosen to review several of them. Without a doubt this is the very best product I have tried.
Got Questions? Contact Us
… More
Our Take...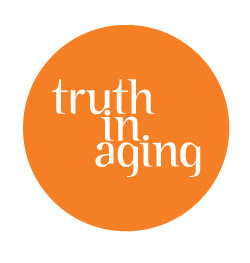 "
by Julie J. I must admit when I read the Dare to Try product review chance for the SimySkin Phase III Eye Serum 45+ ($85 in the shop), I almost didn't fill out the survey request and I am so very glad I did and that I was chosen! I must come clean — I haven't bought an eye cream in...
"
Read Full Article
Your Take...
Acetyl dipeptide 1 cetyl ester; Hesperidin methyl chalcone; Sorbitan laurate; Vitamin B12 and Folic Acid; Hyaluronic Acid; Palmitoyl tetrapeptide-7; Ubiquinone; Sorghum bicolor stalk juice Butylene glycol; Butyrospermum parkii (shea butter); Calcium gluconate; Carbomer; Ceteareth-20; Chlorhexidine digluconate; Chrysin; Dipeptide-2; Gluconolactone; Glyceryl stearate; Hydroxyethyl cellulose; Lauryl laurate; N-Hydroxysuccinimide; Palmitoyl oligopeptide; Polysorbate 20; Potassium sorbate; Prunus amygdalus dulcis oil; Sodium benzoate; Sodium polystyrene sulfonate; Steareth-20; Stearyl alcohol; Cyanocobalamin; Alpha-Isomethyl Ionone; Butylphenyl Methylropional; Citronellol; Geraniol; Hexyl cinnamal; Hydroxyisohexyl 3-cyclohexene caboxaldehyde; Limonene; Linalool; Water; Glycerin; Perfume

Formulated without parabens, mineral oil, synthetic colors or sulfates
Apply on clean skin morning and night. Using the unique massage ball applicator tip, apply SimySkin ™ directly onto the orbital bone using a circular motion starting from the outer eye then working inward. Wipe or rinse the applicator tip after each use.