Stemulation Micro Derm Scrub
Size:
8.0 oz (237 ml)
Stemulation Micro Derm Scrub is a gentle yet effective daily exfoliant formulated for both face and body, to renew skin's texture, remove impurities and provide skin with a fresh, healthy glow. This scrub uses aloe vera and
green tea leaf extract
to brighten and energize skin, while removing dull, dead cells, which also allow for maximum absorption and efficiency of other products in your regimen. In order to make sure this product provides the efficacy and results it promises, the
Truth In Aging community
has tested and reviewed Stemulation Micro Derm Scrub, to ensure that you get a powerful cleanser that will smooth and replenish your skin. For more products that work to repair and enhance your complexion, shop Truth In Aging today.
Stemulation Micro Derm Scrub uses grapeseed extract, which not only possesses anti-inflammatory qualities, but also contains malic acid, furthering the gentle exfoliation. One of the most interesting components of this product is its inclusion of diatomaceous earth, a fine powder made from crunbled pieces of soft, natural sedimentary rock. This boosts the exfoliating and smoothing process, while
Sodium lauroyl sarcosinate
works to deeply clean and refine the skin.
TIA Review by Nisha:
I just used the Stemulation Micro Derm Scrub and the stuff is the bomb!
I was genuinely surprised at how well this gentle scrub left my skin looking and feeling after just one use. I had only lightly massaged the scrub, which also formed a nice lather, onto moist skin. My pores appeared to be noticeably cleaner and my skin felt incredibly smooth; the way it looks and feels post-chemical peel. Upon closer examination of Stemulation Micro Derm Scrubs formulation, I found the majority of the ingredients to be natural and relatively mild.
The second ingredient is aloe, which is known for its soothing properties. There are several skin-beneficial extracts including green tea, bilberry and ginko biloba. An intriguing ingredient in the formulation is diatomaceous earth, a naturally occurring, soft siliceous sedimentary rock that is easily crumbled into a fine powder and is very light as a result of its high porosity. Vitis vinifera or grape seed extract not only serves as an anti-inflammatory and a natural preservative, but also contains malic acid, aiding in exfoliation. Sodium lactate, a natural salt derived from lactic acid, plays double duty as a preservative and an exfoliant. There is also sodium lauroyl methyl isethionate, which Marta found to be benign and gentle. Sodium lauroyl sarcosinate serves to clean skin by mixing with oil and dirt and enabling them to be rinsed away. It is Cosmetic Ingredient Review (CIR) approved when used in rinse-off products. Potassium sorbate is a mild, natural paraben alternative.
A little of this Stemulation Micro Derm Scrub goes a long way, and I have found myself using it every night during the current heat wave in New York City. I use the tiniest amount to lather up on moist skin, always rinsing off with cool water. My skin feels refreshed and looks radiant after each use. For a superior product, it is a generous sized tube for the price and I imagine that the tube will easily last for several months so I think it is definitely a good buy. A final housekeeping note, the formula is a bit runny so I keep the tube upside down (with the cap side upright); otherwise, I find that the product can accumulate and dry out in the lid and I do not want to waste a drop of this lovely potion!
Got Questions? Contact Us
read more
Our Take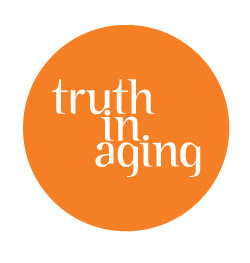 by Nisha Sometimes a product turns out to be awesome when you least expect it to be. I had only just heard of the Stemulation skincare line after reading Marta's review of the Rescue Repair Hand and Body Treatment ($96 in the shop). I've tried a ton of scrubs over the years and while some... read more
Was this review helpful?
Yes
/
No
0 member(s) found this review helpful
Water (Aqua)
Aloe Barbadensis (Organic Aloe Vera) Leaf Juice
Diatomaceous Earth
Sodium Lauroyl Methyl Isethionate
Sodium Lauroyl Sarcosinate
Glycerine
Camellia Sinensis (Green Tea) Leaf Extract
Vitis Vinifera (Grape) Seed Extract
Vaccinium Myrtillus (Bilberry) Extract
Silybum Marianum (Milk Thistle) Extract
Pinus Pinaster Bark (Maritime Pine) Extract
Ginkgo Biloba Extract
Sodium Lactate
Citrus Grandis (Grapefruit) Peel Oil
Citrus Aurantium Dulcis (Orange) Peel Oil
Na-Carbomer
Xanthan Gum
Potassium Sorbate
Phenoxyethanol
Ethylhexylglycerin
Directions: Use morning or night to cleanse and exfoliate skin. Suitable for all skin types and body.