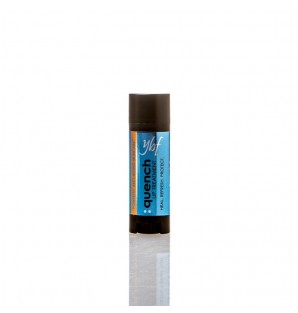 Your Best Face Quench (lip balm)
Size:
0.15 oz (4.7 g)
Your Best Face Quench is an antioxidant lip balm that soothes dry and chapped lips while delivering anti-aging ingredients. Your Best Face developed Quench with the Truth In Aging community, sending prototypes testers and tweaking the formula based on their feedback. And now, YBF has increased Quench's antioxidant protection, further adding to the cumulative benefits you'll receive from this silky lip treatment. You can purchase this popular product knowing it will work for you because
it has been thoroughly tested and approved by our Truth In Aging community.
When you apply this lip treatment you'll be keeping your lips naturally full, bright and youthful-looking with a collagen boosting, skin brightening and non-irritating form of vitamin C. Peppermint and clementine oils wake up your lips and add an invigorating tingle. Pharmaceutical-grade beeswax seals in moisture while Vitamin E, meadowfoam and blueberry seed oils hydrate and prevent against future damage from stress and environmental factors.
Please note Your Best Face products are final sale and not eligible for return.
TIA Review by Marta:
I usually have about three sticks of Quench lip balm around so that there is always one to grab from purse or pocket. It is comfortable, soothing, long lasting and has some great anti-aging ingredients.
Quench has spin trap. This shouldn't be a surprise since this busy little molecule that seeks out free radicals before they spin out of control is Your Best Face's signature ingredient (to be found, for example in my favorite eye cream, YBF's Correct). An exciting newcomer to the YBF oevre is lipochroman-6. This takes radical scavenging to a whole new level by going after reactive nitrogen species (RNS), which can cause cellular damage and oxidative damage to proteins. Scientists are coming to believe that oxidative damage to proteins may be the most important factor in aging.
Meadowfoam oil is very stable due to its fatty acid composition (each seed is 60% omega-9 fatty acids). In practice, it behaves like a safe silicone, adding gloss and helping with the retention of moisture. Meanwhile, blueberry is a source of vitamin E, carotenoids and antioxidants.
Quench is free of nasty preservatives and is safe enough to eat.
Got Questions? Contact Us
read more
Our Take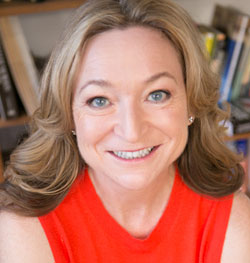 Regular readers know that Your Best Face is a favorite skin care line of mine and Correct, the eye cream, is my "I simply can't live without it" cosmetic. Now YBF has come up with a lip treatment called Quench ($15 in the shop) that lives up to the high standards of the rest of the range. I've been... read more
Was this review helpful?
Yes
/
No
0 member(s) found this review helpful
Beeswax
Cupuacu Butter
Ethylhexyl Palmitate
Meadowfoam Seed Oil
Triglyceride
Ascorbyl Tetraisopalmitate/tetrahexyldecyl Ascorbate (Vitamin C)
Vitamin E
Blueberry Seed Oil
Spin Trap (Phenyl Butyl Nitrone)
Peppermint Oil
Clementine Oil
Lipochroman-6 (Dimethylmethoxy Chromanol)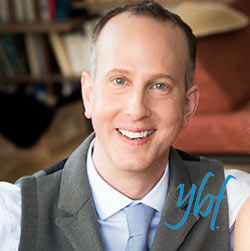 Play
Interview with YBF founder Darrell Owens (VIDEO)
This is a real treat - a conversation with Your Best Face founder Darrell Owens. I first got to know Darrell in the early days of Truth In Aging and was intrigued to discover that he himself…
Apply to dry, clean lips for best results. Suitable for all skin types.