Dr. Dennis Gross Root Resilience Strengthening Shampoo
Size:
8.0 oz (240 ml)
Dr. Dennis Gross Root Resilience Strengthening Shampoo revitalizes each and every follicle on your head for more voluminous, healthier looking hair. NYC dermatologist Dr. Dennis Gross developed this shampoo with peptides and antioxidants to provide each strand with the nourishment it needs. Upgrade your hair care routine when you buy Dr. Dennis Gross' fortified shampoo, and we're sure you'll be as thrilled with it as
our reviewer is
!
Safe for color and chemically-treated hair, you'll find a treasure trove of hair-rebuilding actives in this shampoo. Super-powerful antioxidant
ubiquinone
teams up with a series of peptides for hair that's been enriched at the cellular level. Meanwhile, deep-conditioners like jojoba seed oil,
glycerin
and grapefruit peel oil keep your hair and scalp hydrated. Use this shampoo with a smile because, like all Dr. Dennis Gross products, it's cruelty free, vegan and paraben & phthalate free.
Tested for 30 days and reviewed by Karen:
When asked if I was willing to try Dr. Dennis Gross' Root Resilience Strengthening Shampoo and Nourishing Scalp Conditioner, I was thrilled! I have a thick head of long, coarse, curly hair and want to keep it that way.
I am 58 years young, my skin type ranges from dry/normal in the winter to normal/combination throughout the rest of the year. Fortunately, neither my skin nor scalp are sensitive, so I'm able to switch up and use new products as the Truth in Aging team finds new skin and hair care products with more potent or impactful key ingredients that keeps my skin and hair looking great.
My hope and expectation for this strengthening shampoo and nourishing scalp conditioner was to strengthen the hair follicle and root, fortifying hair against breakage while maintaining and adding volume to my hair. I incorporated Dr. Gross' shampoo and conditioner into my regular hair care routine, using his products instead of the products that I usually use for washing and conditioning my hair. I was concerned that since my hair is chemically treated that this may be not be the best product for me; I couldn't be more wrong! The packaging clearly states that this shampoo and conditioner are safe for color and chemically-treated hair.
Per Dr. Gross' website, he indicates that topical supplements applied directly to the skin are the most effective way of preventing aging and treating existing conditions. My analysis of the ingredients is that both the shampoo and conditioner contain great anti-agers like peptides, salicylic acid, and collagen which work together to strengthen the hair follicles and create an optimum environment for healthy hair growth.
I would highly recommend these products for anyone who wants to be proactive about hair loss, shedding and shinier strands of hair. I have gotten many compliments about how full and shiny my hair is. The truest test to me was going shopping in the rain right after washing, drying and styling my hair. I will often use a flat iron on it because it is so coarse and the iron smoothes and straightens my hair. Typically I can expect my hair to become bush like, unmanageable and just plain "not the look I was going for." Much to my amazement, as well as my daughter's, who had joined me to shop, my hair remained perfectly straight, no frizzing due to rain or humidity, to the point that I would look in the mirror in each shop expecting that "the bush" (which I lovingly call my very thick head of hair) to have taken on a life of its own, as is typical in these situations. Happily, I arrived home with hair style intact. My hair was smooth, straight, ready to go out that evening.
I absolutely recommend this product!
Got Questions? Contact Us
read more
Our Take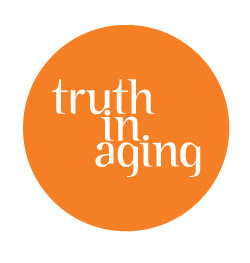 by Karen P. When asked if I was willing to try Dr. Dennis Gross' Root Resilience Strengthening Shampoo ($42 in the shop) and Nourishing Scalp Conditioner ($38 in the shop), I was thrilled! I have a thick head of long, coarse, curly hair and want to keep it that way. I am 58 years young, my skin type... read more
Was this review helpful?
Yes
/
No
0 member(s) found this review helpful
Water
Coco-Glucoside
Sodium Lauroyl Sarcosinate
Sodium Cocoyl Isethionate
Cocamidopropyl Betaine
Sodium Lauryl Sulfoacetate
Disodium Laureth Sulfosuccinate
Sodium Methyl Cocoyl Taurate
Cocamidopropyl Hydroxysultaine
Panthenol
Disodium Cocoamphodiacetate
Panthenyl Hydroxypropyl Steardimonium Chloride
Hydrolyzed Rice Protein
Arctium Lappa Root Extract
Hedera Helix (Ivy) Extract
Trigonella Foenum-Graecum Seed Extract
Acetamide MEA
Hydrolyzed Hair Keratin
Sorbitol
Sodium Cocoyl Collagen Amino Acid
Cocoyl Sarcosine
Dextran
Thyme Extract
Arbutin
Calcium Pantothenate
Pyridoxine HCl
Linolenic Acid
Linoleic Acid
Sulfur
Polysorbate 80
Trifolium Pratense (Clover) Flower Extract
Oleth-10
Simmondsia Chinensis (Jojoba) Seed Oil
Willow Bark Extract
Tocopheryl Acetate
Hydrolyzed Glycosaminoglycans
Lecithin
Ascorbyl Tetraisopalmitate
Tocopherol
Resveratrol
Vegetable Oil
Glycerin
Ubiquinone
Ascorbyl Palmitate
Rutin
Grapefruit Peel Oil
Zingiber Officinale (Ginger) Root Oil
Mentha Piperita (Peppermint) Oil
Saccharomyces/Calcium Ferment
Amorphophallus Konjac Root Powder
Biotin
Acetyl Tetrapeptide-3
Citric Acid
Bis(Tripeptide-1) Copper Acetate
Saccharomyces Ferment Lysate Filtrate
Salicylic Acid
Hydrolyzed DNA
Hydrolyzed RNA
Tetrasodium EDTA
Polyquaternium-10
Decyl Glucoside
Benzoic Acid
Dehydroacetic Acid
Phenoxyethanol.
Massage directly into scalp, adding water to activate a rich lather. Leave on for 1-2 minutes. Rinse and repeat if desired.