Size:
0.5 oz (15ml)
Mad Hippie Eye Cream is a natural peptide formula that targets wrinkles, puffiness and dark circles. This cream contains active ingredients such as eyeliss, matrixyl 3000, and haloxyl as well as vitamin C, ceramide and argan oil.
TIA Review by Francine:
I was looking forward to using the Mad Hippie Eye Cream as the product's key ingredients are peptides and ceramides and it is chock full of other great antioxidant ingredients including vitamin C, pomegranate, vitamins E and K, white tea, titanium dioxide, which protects from sun damage and much more. Sometimes what's not in a product is as meaningful as what it's made of. Mad Hippie is all natural and contains no parabens, preservatives, fragrance, synthetic color or harmful chemicals. That said, Mad Hippie's promise is a big one. Nothing less than reduction of wrinkles, healing and restoring aging skin and decreasing swelling and discoloration. I don't think there is a cream around at any price that can fulfill that promise, but my expectations were more realistically earthbound.
The product is creamy white, has a light texture and a subtle pleasant scent. It has a very nice feel on the skin, absorbs quickly and completely, is non-greasy, leaving no residue at all.
The weight of contents is 0.5 fl oz of cream that pumps out. You need to get the feel of how much pressure to use or you wastefully pump out much more than needed. One small pump's worth is enough to cover both eyes. It might be more helpful if it pumped in pre-measured amounts.
After a month of use I have started to notice a decrease in the fine lines at the corners of my eyes. I do not have dark circles, so I can't personally attest to whether the cream helps that problem. I'm pleased with the look of feel of my skin, ease of use and how quickly you can apply makeup after applying the cream. There is quite a bit of the product left. Using twice a day I would estimate I've used half or less. So I'm looking forward to seeing if another month or more of use brings additional benefits. Who knows, maybe the clock on these 60 year old eyes will turn back a decade or two.
A company who chooses the brand name Mad Hippie might well be limiting the users that might consider using their products. No surprise with a brand name like Mad Hippie, the company donates 20% to non-profit, green causes and does not test on animals.
Bottom line, a nice product with many natural and antioxidant ingredients. It may not turn back the hands of time, but it does a fine job of keep the eye area soft and supple, succeeds in reducing fine lines, and sells for a price that is hard to beat in these days of highly priced skin care products.
For the quality of the cream this is an excellent bargain. The company stands by their products and offers a 100% back money guarantee.
Got Questions? Contact Us
read more
Our Take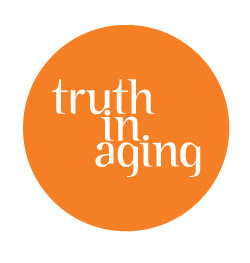 by Mary I found the Mad Hippie Eye Cream ($24.99 in the shop) to generally be a good face lotion. While it is sold as an eye cream, there is no reason not to use it all over your face if you have dry to normal skin. I was pleased with the price, packaging and ingredients of this product. It comes... read more
Was this review helpful?
Yes
/
No
0 member(s) found this review helpful
Water
Niacinamide
Regu-Age
Eyeliss
Haloxyl
Matrixyl 3000
Glycerin
Vitamin K (Phytonadione)
Titanium Dioxide
Vitamin E (Tocopheryl Acetate)
Squalene
Cholecalciferol
Vitamin C (Sodium Ascorbyl Phosphate)
Hydrolyzed Wheat Protein
Argan Oil
Potassium Sorbate
Chamomile Flower Extract (Recutita Matricaria)
Vitamin E Acetate
Ceramide 3
Buckwheat Wax
White Tea (Camellia Sinensis Extract)
Pomegranate Seed Oil (Punica Granatum)
Sorbic Acid
Play
Video- green beauty brands that deliver
As Earth Month closes out, there is no reason stop looking for green beauty brands. In this video, I highlight beauty companies that are not just green washing and, what's more their earth-friendly…
Gently massage this nourishing blend into the skin beside & below the eyes twice daily.