Medik8 Beta Gel Blemish Gel
by Medik8
New Formula!

Size:
0.5 oz (15 ml)
Medik8 Beta Gel Blemish Gel is formulated to fight blemishes by penetrating deep into the pores to calm skin inflammation and congestion while also reducing blackheads. Key actives in this spot treatment include salicylic acid, azelaic acid and niacinamide to help to reduce acne-causing bacteria and soothe problem skin. This treatment wears well under makeup and does not contain benzoyl peroxide or sulphur derivatives.
Note: The Medik8 Beta Gel has been recently reformulated and is currently being tested.
TIA Review by Christina:
I was lucky enough to be chosen to review Medik8 BetaGel On The Spot Exfoliator. I have been wanting to try this product for quite some time because of the pure ingredients, but I was so put off by the price, I just couldn't do it. So, when I received the email letting me know the fabulous news, I was so psyched.
I am a Licensed Esthetician (have been for four years now) and have access to most anything I want, but I have still struggled with finding the perfect regimen for my finicky, easily irritated, unreliable, breakout prone skin. I have dealt with breakouts/acne since I was in eighth grade, and am now 32. Combating pimples and aging is one of the most difficult things to do.
As, I said earlier, I have had my eye on this product for a bit. One of the main ingredients, niacinamide, is antibacterial and fabulous for acne and hyperpigmentation; it increases ceramics in the skin, assisting with a healthy barrier. Azelaic, which is the second active ingredient, and the third in the ingredient deck, is also antibacterial and helps with hyperpigmentation of the skin. It is also soothing and in many products prescribed for rosacea. Next is Salicylic Acid, a beta hydroxy acid that exfoliates to keep the skin clear and can actually penetrate oil, which other hydroxy acids cannot.
Luckily for me, my actual blemishes are small and are typically controlled to a single area, but they are very persistent, I have blackheads on my nose and chin, and I also have melasma from years of birth control use. That being said, I need something that addresses my hyperpigmentation and breakouts, and this is exactly what the ingredients in this formula promise to deliver. The formula is like an essential oil (it does contain rosemary ess oil), is very thin and watery and comes in a glass dropper jar. I put a single drop on my fingertips and rub it into an area on my face. The product can be used as a spot treatment or as an all-over treatment. Now, let me say, they have currently changed the formula effective this month. My review is on the old formula with the dropper. From what Medik8 told me directly, it is now in an actual gel and some of the ingredients have changed, but it still has all of the actives from the old formula I am reviewing.
So would I purchase this again? Yes, if it were on sale. It really did help reduce the redness from my blemishes overnight, which is an amazing feat, it felt clean and absorbed very quickly and did not dry my skin at all — not even once, and I was using it daily at night. I used it for more than a month before writing this review, and I still have a little over half left, which is fabulous. I was thinking it would go so fast because of its small size, but I only use about six to eight drops every night. I am a bit sad that they reformulated it, but who knows? Maybe the new formula is an improvement. I would try it after this bottle is finished.
Got Questions? Contact Us
… More
Our Take...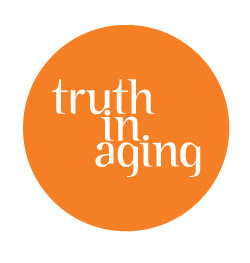 "
by Christina As some of you may know, I reviewed the old/original formula of Medik8 betaGel ($68 in the shop), which I was really impressed with. As I explained in my original review, I am 32 years old with finicky, easily irritated, unreliable, breakout-prone skin. When Truth in Aging contacted me...
"
Read Full Article
Your Take...
Aqua (Water), Alcohol Denat, Isopentyldiol, Niacinamide, Azelaic Acid, Salicylic Acid, Octadecendioic Acid, Polyacrylate Crosspolymer-6, Glycerin, Phenoxyethanol, Rosmarinus Officinalis (Rosemary) Leaf Oil, Ethylhexylglycerin, Limonene, Sodium Metabisulfite, Linalool.
In the morning and/or evening after cleansing, dispense an adequate amount of product onto a clean finger. Gently apply to blemish, rubbing in carefully to maximize penetration. Alternatively, it can be applied to the entire face for a complete spot-fighting treatment, which may cause some localized stinging.