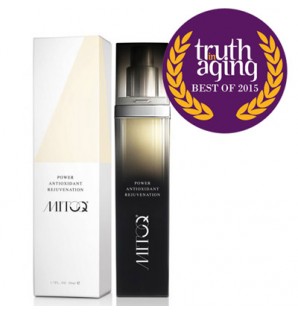 MitoQ Moisturizing Cellular Energizing Serum
Best of 2015 Award Winner: Product of the Year
Size:
1.7 oz (50 ml)
MitoQ Moisturizing Cellular Energizing Serum turns back the hands of time by
targeting the skin cell's mitochondria
— an innovative advancement in anti-aging technology that's incredibly effective. The formula has recently been upgraded with a higher concentration of the key antioxidant to penetrate deep into the skin to minimize fine lines, firm sagging skin and ward off wrinkles. Women from the TIA community have tested this serum and give it
great reviews
, so when you purchase this product, you can trust that it works!
When applied to the face, neck, and décolletage morning and night, you'll notice smoother, softer skin within a matter of days, and diminished wrinkles within six weeks; some reviewers have even reported that MitoQ has diminished their sun spots! MitoQ contains one of the most powerful antioxidants available, delivering highly effective anti-aging benefits and replenished, rejuvenated skin.
TIA Review by Marta:
One of my predictions for 2014 was that anti-aging potion makers would tout ingredients that target mitochondria. So, I was excited when a TIA community member wrote to tell me about MitoQ, a New Zealand anti-aging serum and oral supplement with just one active ingredient and a claim of being 1,000 times more powerful than any other.
At the end of 2013, scientists made the news with the discovery that they could turn the clock back for mice. They did this by getting cellular DNA and mitochondria to communicate properly. Mitochondria are responsible for providing the necessary energy for cell activity. Without mitochondria, most cells couldn't function; and if cells couldn't function, we wouldn't exist. In an experiment with mice, scientists were able to reverse the aging process by using a protein called NAD.
The active antioxidant component of MitoQ, mitoquinone mesylate, is in fact ubiquinone, the active antioxidant in Coenzyme Q10. But unlike other antioxidants, MitoQ was developed to target mitochondria. It is accumulated selectively and extensively by mitochondria, in contrast to other antioxidants, which distribute evenly throughout the cell. This accumulation — or concentration — is where MitoQ bases its claims of being 1,000 times stronger than other antioxidants.
It was actually developed in the 1990s at the University of Otago in New Zealand, but there isn't a ton of research. Medical trials on liver protection and Parkinson's seem to be mixed. Furthermore, I've never found a standout anti-aging serum that relied solely on ubiquinone. It would be up to the mitochondria targeting of MitoQ to make its Moisturizing Anti-Aging Serum a winner. Well, winner it is.
MitoQ is supposed to support healthy skin cell function. And my skin does look healthier — it appears more radiant and rejuvenated. The lines on my forehead are smoother, and MitoQ has made more difference on my neck than anything ever before. The serum is a medium-weight cream, is easily absorbed and has almost zero scent.
I was surprised to see behentrimonium methosulfate listed as an ingredient. It rang a bell to me, as it's commonly found in hair conditioners. And it is true that behentrimonium methosulfate is used as a common detangler. I was relieved to find that this grapeseed oil derivative also acts as an emulsifying agent and is gentle enough to be used in baby products that are left on the skin. When used in lotions and creams, it gives a soft and powdery after-touch to the skin. Also benign are the emollients, dicaprylyl carbonate and glycerin. There are two preservatives, benzoic acid and sodium hydroxide.
I will definitely be buying the MitoQ serum again.
Got Questions? Contact Us
read more
Our Take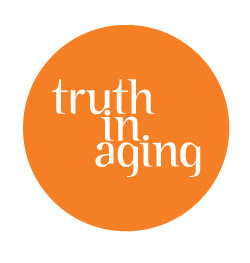 The MitoQ Moisturizing Anti-Aging Serum ($119 in the shop) is a potent little product that is purported to turn back the clock by targeting the cell's mitochondria, an approach for natural anti-aging products that Marta had predicted for 2014. When we asked our trusty reviewer Cindy to give MitoQ a try,... read more
Was this review helpful?
Yes
/
No
2 member(s) found this review helpful
Aqua
Cetearyl Alcohol
Dicapryl Carbonate
Glycerin
Behentrimonium Methosulfate
Mitoquinol Mesylate
Chamomilla Recutita (Matricaria) Flower Extract (CO2 extract)
Rosmarinus Officinalis (Rosemary) Leaf Extract (CO2 extract)
benzyl alcohol
caprylyl glycol
benzoic acid
sodium hydroxide
sodium gluconate
Play
My Favorite New Products (VIDEO)
We've been discovering some really interesting new brands with great ingredients that are at the cutting edge of what's happening in skin care right now.
Apply two to three pumps to your face, neck and décolletage morning and night.