Organic Radiance Ultra Nourishing Anti-Aging Elixir
Size:
2.2 oz (65 ml)
Organic Radiance Ultra Nourishing Anti-Aging Elixir is a highly concentrated anti-aging cream rich in some of the most effective ingredients to help reduce fine lines and wrinkles, firm and smooth skin, and help build collagen. A number of community members have remarked on how this nutrient-packed formula has left their skin smoother, softer, and even toned.
This creamy treatment is chock full of top anti-agers including vitamin C, hyaluronic acid, and cruelty free silk amino acids to help improve collagen production and reveal radiant, younger looking skin.
Tested for 30 days and reviewed by Marta:
I would summarize Organic Radiance as a line that formulates with scrupulous attention to natural ingredients, while leaving plenty of room for anti-aging heavy hitters in the peptide and vitamin departments. The newly reformulated Organic Radiance Ultra Nourishing Anti-Aging Elixir ($65) is a good example.
Note that I said reformulation. While there was much to like about the old formula, such as the clarity it gave the skin of our reviewer and, my personal favorite, the fact that no silk worms were enslaved or slaughtered in the pursuit of silk amino acids, the Truth In Aging community couldn't get past the product's pungent scent.
I am pleased to say that Organic Radiance responded by addressing the pong and boosting the anti-aging formula with 5% niacianmide and anti-oxidant rich rasmpberry seed oil. This plant-rich cream still has a vegetal scent, but in my nose's opinion it is fairly mild and not at all offensive. If anything, it smells of the sea buckthorn extract.
Like testers of the old formula, I can attest to increased clarity, hydration and a more even skin tone. I wouldn't say that it has had an impact on lines and wrinkles (a 40-something with early stage wrinkles would do well on this though), but my skin does quite simply look healthier.
The big gun here is niacinamide. A 2003 study on 50 women aged 40 to 60 added niacinamide at 5% (the amount coincidentally in Organic Radiance) to a moisturizer and found "significant improvements" to fine lines, wrinkles, hyperpigmentation spots, texture, and red blotchiness.
Organic Radiance has packed in so many active (active being the operative word — there isn't a single filler here) ingredients that I can only highlight a few: MSM, natural sulfur, has a skin brightening effect, palmitoyl tripeptide-3 stimulates collagen synthesis, then there's plenty of kind-to-worms amino acids, vitamin C, CoQ10 and botanical antioxidants.
My only quibble is with the consistency. It is dense, almost like carrot puree, but has an unfortunate tendency to separate. I found the only way to ensure that it leaves the bottle (a basic plastic affair — but at least you know your hard-earned is going on the contents, not the packaging) is to give it a vigorous shake. Still, it is a small price for a quality, natural anti-ager that won't break the bank.
Got Questions? Contact Us
read more
Our Take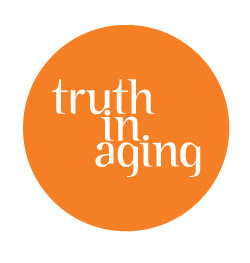 This product has been reformulated as of June 2016. by Jan B. A child of the sixties now in my sixties, my skin tone is now tone-deaf and fine lines are wrinkles! I'm drawn to skin care promises like hippies to Woodstock. So when TIA asked me to try Organic Radiance Ultra Nourishing Anti-Aging... read more
Was this review helpful?
Yes
/
No
0 member(s) found this review helpful
Organic Herbal Infusion
Organic Aloe Barbadensis (Organic Aloe Vera) Leaf Juice
Sodium Ascorbyl Phosphate (Vitamin C)
Glyceryl Stearate (Plant Derived)
Organic Rosa Canina (Rosehip Seed Oil)
Methylsulfonylmethane (MSM)
Cassia Angustifolia Seed Polysaccharide (botanical hyaluronic acid) Alpha Lipoic Acid
Cetearyl Alcohol (Plant Derived)
Carthamus Tinctorius (Safflower) Seed Oil
Stearic Acid (Plant Derived)
Helianthus Annuus (Sunflower) Seed Oil
Kosher Vegetable Glycerin
Isopropyl Palmitate (Palm Oil)
Globularia Cordifolia Callus Culture Extract (plant stem cells)
Hippophae Rhamnoides (Sea buckthorn Oil)
Amino Acid Blend (Sodium L-Pyrrolidone Carboxylate
Sodium Lactate
L'Arginine
L-Aspartic Acid
L-Pyrrolidonecarboxylic Acid
Glycine
L-Alanine
L-Serine
L-Valine
L-Proline
L-threonine
L-Isoleucine
L-Histidine
L-Phenylalanine)
Wildcrafted Camellia Sinensis (Green Tea Extract)
Daucus Carota Sativa (Carrot Seed Oil)
Palmitoyl Triepeptide-3
d-Alpha Tocopheryl Acetate (Vitamin E)
Organic Matricaria Recutita (Chamomile Extract)
Organic Borago Officinalis (Borage Oil)
Butyrospermum Parkii (Shea Butter)
CoQ10
Organic Simmondsia Chinensis (Jojoba Oil)
Vitis Vinifera (Grapeseed Oil)
Organic Cannabis Sativus (Hempseed Oil)
Organic Oenothera Biennis (Evening Primrose Oil)
Panthenol (Vitamin B5)
Organic Calendula Officinalis (Calendula)
Ocean Minerals
Punica Granatum (Pomegranate)
Organic Rubus Ideaus (Raspberry Seed Oil)
Decyl Glucoside (plant derived)
Glyceryl Caprylate (Natural Preservative)
Sodium Carbomer
Sodium Hydroxide (pH Modifier) Ethylhexylglycerin (Preservative)
Lonicera Caprifolium (Honeysuckle) Flower Extract
Lonicera Japonica (Honeysuckle) Extract (Natural Preservative)
Smooth onto skin after cleansing; follow with moisturizer of your choice.