Sciote Advanced Retinol Creme
Size:
1.7 oz (50 ml)
Sciote Advanced Retinol Creme is an antioxidant-rich creamy treatment formulated for people looking to eliminate the appearance of fine lines and wrinkles, all while maintaining moisture and protection. This potent formula uses 2%
retinol
to help in cell turnover and combat free radicals. Like all products in the Truth In Aging store it has been tested by members of the community so that you can trust that it works.
Sciote Advanced Retinol Creme has a base of aloe vera instead of water, to even more fully and completely moisturize and replenish your skin. In fact, there is absolutely no water in this product at all. A powerful blend of antioxidants, combined with vitamin A helps wrinkles to disappear, while preventing premature aging due to sun exposure and free radicals. Especially good for mature, sun-damaged and acneic skin, this natural formula also helps to provide protection from the damage of the elements.
TIA Review by Kelly:
If I were a car I would probably be a base model Lexus — you know, good engine and good lines but no frills. This is the way I approach skin care. I have been blessed with good skin that is partly genetic and partly my obsession with healthy living. Beyond cleaning and moisturizing, though, I feel a total ineptitude in understanding the what, when and how of the myriad beauty products on the market. So when I got the opportunity to try Sciote Advanced Retinol Crème, I was intrigued.
Sciote Retinol Crème is a combination of antioxidants and retinol in a base of organic aloe vera. You can't get much simpler than that. Sciote markets this cream for mature, sun-damaged and acneic skin, which for me is two out of three. I do not have fine lines or wrinkles, but I do have the evidence of past sun worship in the form of sunspots and collagen loss. This product contains 2% retinol, which, while a significant amount, is far less irritating than prescription retinol. Directions are to apply two to three pumps in the evening two to five times per week, and it will replenish and protect the skin's moisture barrier while repairing the damage from sun exposure and free radicals.
Retinol is a derivative of vitamin A, which is used to soften skin and reduce the look of wrinkles. An independent in vivo study published in 2007 in the Archives of Dermatology found that even a concentration of 0.4% applied three times a week for six months could result in significant reversal of cellular damage in mature skin. So, I expected great things from this powerhouse. While retinol is repairing the skin, a cocktail of antioxidants from botanicals are countering the natural aging process by protecting collagen strands and skin cells from inflammation damage. I love the simplicity of this product, but how do I feel about the product itself?
It is bottled in an airtight, white plastic tube, which I appreciate as antioxidants should not be exposed to light. The pump system delivers a pea-size amount with no sputtering issues. It is a mid-weight white cream with no scent. Spreading it across my face is effortless, and it leaves my skin with a soft, velvety texture. I have used it for approximately six weeks now, and the cumulative effect is really good. My skin tone has evened out so well that lately I have stopped using liquid foundation, opting for just a bronzer and blush. At 1.7 oz and priced at $64, I feel this product is affordable. The only nasties are cetyl alcohol which is a possible irritant for sensitive skin and phenoxyethanol which is at the end of the ingredient list. As a parting note, I love the company's philosophy of pure ingredients, mindfulness and knowledge. That combined with the effectiveness of the product is a win-win to me.
Got Questions? Contact Us
u
read more
Our Take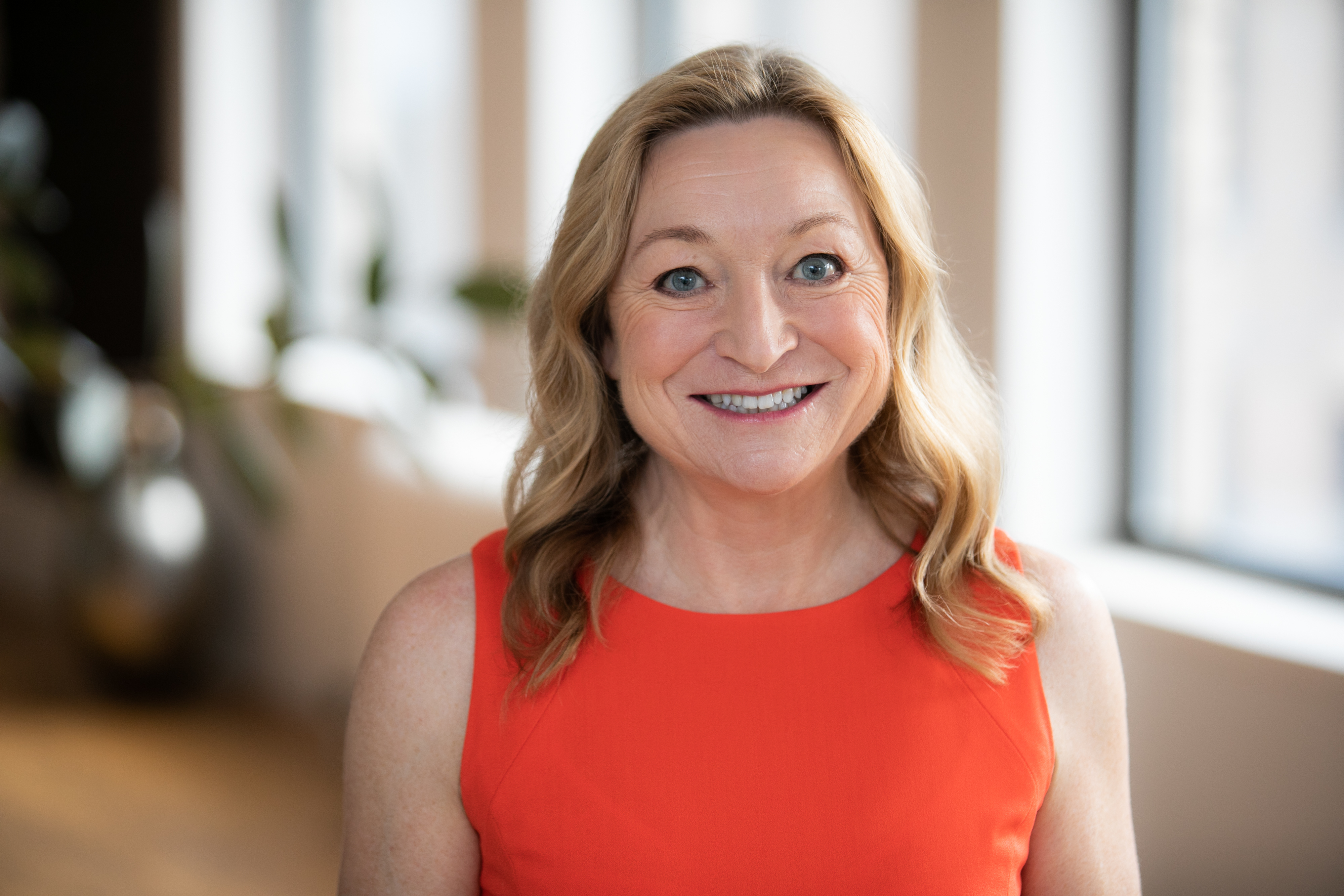 My esthetician, Ildi Pekar, suggested that I use some retinol on some areas that she has been working on with me— the lip lines around my mouth and the cross-hatching on my outer under eyes. I am cautious at best when it comes to retinol, but I have used Amarte's Eyeconic with 3.8% retinol... read more
Was this review helpful?
Yes
/
No
1 member(s) found this review helpful
Organic Aloe Barbadensis (Aloe Vera)
Organic Helianthus Annuus (Sunflower Oil)
Isopropyl Palmitate (Palm Oil)
Retinol
Pentylene Glycol
Phospholipids
Polysorbate 20
Potassium Phosphate
Cassia Angustifolia Seed Polysaccharide (HyalurosmoothTM)
Tocopheryl (Vitamin E)
Glyceryl Stearate
Cetyl Alcohol
Stearic Acid
Kosher Vegetable Glycerin
Organic Simmondsia Chinensis (Jojoba Oil)
Wildcrafted Camellia Sinensis (Green Tea)
Wildcrafted Resina Propoli (Propolis)
Butyrospermum Parkii (Shea Butter)
Panthenol (Vitamin B5)
Ethylhexyl Glycerin
Xanthan Gum
Phenoxyethanol
Citric Acid.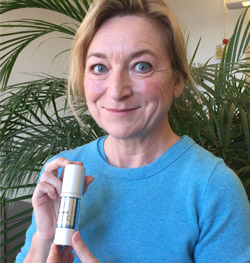 Play
How to Get the Most Out of Your Airless Pump (VIDEO)
Airless pumps are great because they keep your products fresher longer; but they can sometimes be tricky to work with! Here, Marta offers a few tips on how to get the most out of airless pumps.
Duration: 1:17
Following Retinol Serum, apply 2-3 pumps in the evening 2-5 times per week.