Sciote Vitamin C 20% Super Serum
Size:
1 oz (30 ml)
Sciote Vitamin C 20% Super Serum delivers a powerful dose of vitamin C, a brightening active that battles free radicals as it gently lifts pigmentation, stimulates collagen and reduces fine lines. Vitamin C is a super-nutrient, synthesizing collagen, actively combatting new free radicals and even removing the DNA damage that the radicals have already formed. Basically, you want this powerful anti-ager in your regimen! And Sciote's serum has already been tested and approved by
our community of reviewers,
so you know it's effective.
This serum is a concentrated delivery system for the highest form of active, bio-available vitamin C. A botanically-derived form of hyaluronic acid, Hyalurosmooth™, also delivers deep hydration to plump skin and keep your complexion calm and irritation-free. And finally, Gotu Kola Extract- Protects the skin's natural moisture barrier and provides collagen support. This product is not recommended for sensitive skin.
Got Questions? Contact Us
read more
Our Take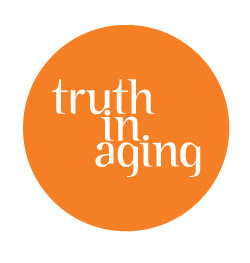 by Sophie Sciote Vitamin C 20% Super Serum ($85) is touted as a "concentrated delivery system for the highest form of active, bio-available vitamin C". After water, the other top ingredients are sodium ascorbyl phosphate (a stable precursor of vitamin C), methylsulfonylmethane or... read more
Was this review helpful?
Yes
/
No
0 member(s) found this review helpful
Deionized Aqua (Water)
Organic Aloe Barbadensis Leaf (Aloe)
Sodium Ascorbyl Phosphate (Vitamin C)
Methylsulfonylmethane (MSM)
Cassia Angustifolia Seed Polysaccharide (Hyalurosmooth™)
Hamamelis Virginiana (Witch Hazel)
Kosher Vegetable Glycerin Hydroxyethyl Cellulose
Carrageenan Gum
Organic Simmondsia Chinensis (Jojoba Oil)
Ethylhexyl Glycerin
Organic Aloe Barbardensis Leaf (Aloe Vera Extract)
Organic Centella Asiatica (Gotu Kola Extract)
Phenoxyethanol
Organic Equisetum Arvense (Horsetail Plant Extract)
Organic Pelagonium Gravoleons (Geranium Extract)
Organic Taraxacum Officinale (Dandelion Extract)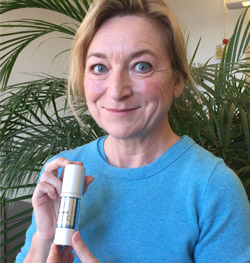 Play
How to Get the Most Out of Your Airless Pump (VIDEO)
Airless pumps are great because they keep your products fresher longer; but they can sometimes be tricky to work with! Here, Marta offers a few tips on how to get the most out of airless pumps.
Duration: 1:17
Directions For Use: Apply 2-3 pumps daily to face after cleansing. Follow with Super Moist Hyaluronic Serum for optimal results.