Sevani Hyaluronic Wrinkle Defense Serum
Size:
1.0 oz (30 ml)
Sevani Hyaluronic Wrinkle Defense Serum is a lightweight gel that reduces redness, inflammation, age spots and scarring while firming and tightening the skin. A perfect multitasker for those with sensitive or rosacea-prone skin who still want to reap the benefits of anti-aging products, this wrinkle-fighting, super-hydrating serum is organic and created by a thoroughly environmentally conscious company, so you can feel good about placing it in your medicine cabinet. Best of all,
our community has reviewed and recommends this product,
so you can purchase it knowing it will be effective.
This serum features Sevani's signature Berry Blend which provides the highest levels of Vitamins C and A for unsurpassed hydration and anti-aging benefits along with natural hyaluronic acid. The addition of Panthenol (B5) reduces inflammation and redness, Niacinimide (B3) minimizes age spots and scarring and DMAE firms and tightens the skin. Willowbark mildly exfoliates to deliver these actives deeper within the cells for renewed hydration and radiance. This product is suitable for all skin types, particularly rosacea-prone, sensitive, mature or pigmentation-prone complexions.
Please note Sevani products are final sale and not eligible for return.
TIA Review by Heather:
First of all, the ingredients in Sevani Hyaluronic Wrinkle Defense Serum are totally organic and SAFE, and they are really effective anti-agers. Hyaluronic acid is one of the best anti-aging ingredients out there, so that sold me right away. This product contains great stuff.
The first time I tried it, I was worried it would smell weird, but it actually has no noticeable fragrance at all. Because it's a serum, just a few drops go a long way. My skin tends to be sensitive but it did not sting or irritate my face at all. You can easily cover your whole face and neck with about three to four drops instead using a whole dropper full. It feels like watery gel, spreads easily, and absorbs quickly and completely. I have tried other serums that irritated my skin or made me feel like I have either an oil slick or a film of silicone on my face. This one felt great. It made my face feel firmer and toned without the usual tightness or dryness. The serum is very hydrating.
Some people, depending on their skin type and climate, might be able to get by with less moisturizer if they use this under it. I also found that the serum seemed to made my other products work better. (I used this before anything else in the morning and put it on at night before my night cream.) I also put some on the backs of my hands because I thought this would make it easier for me to see any improvements.
What about the results? Well, I didn't tell my husband I was going to try this, but two days after I started using it, we were talking and he literally stopped mid-sentence and said, "Hey, your skin looks really good. Are you doing anything different?" Well, I was shocked! My husband just doesn't say things like this or even notice that kind of thing. That must mean something, right? Now, I don't have any "before and after" photos to prove that it made a difference. I also can't say "it reduced my crow's feet by 12% in the first week" or something like that. But what I can say is that my husband noticed enough of an improvement to make a comment. I noticed it too. My skin felt better, looked firmer, had better overall tone, and was much more hydrated. And I could really see a big difference on my hands, which are usually so dry that no amount of lotion I put on seems to help. I also did not get any of the flakiness or itching on my face that I get from products from time to time. So my skin certainly looks younger and healthier. (By the way, I am 45 and want to reduce the appearance of fine lines I see now as well as prevent further wrinkles from forming as much as possible.)
Will it give you quick dramatic results like Botox or some other expensive creams with "state of the art ingredients/technology" (aka chemicals)? Maybe, but probably not. I think this product is one that with daily use, you will not only continue to see improvements over time, but your skin will actually be healthier, not just look better due to a temporary fix. Best of all, you won't be putting toxic ingredients on it. Instead, you'll be giving your skin what it needs to address the causes of dryness and wrinkles. That, in my humble and non-expert opinion, is what every good anti-aging product should do and I highly recommend this one.
Got Questions? Contact Us
read more
Our Take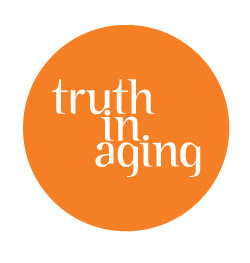 Reviewed by Heather Before I give you my review, I want to tell you why I was so excited to get the chance to try a certified-organic beauty product. I recently decided to switch to organic products after reading the book Toxic Beauty by Dr. Samuel Epstein and researching the EWG's Skin Deep beauty... read more
Was this review helpful?
Yes
/
No
1 member(s) found this review helpful
*Aloe Barbadensis (Aloe Vera) Juice
Vegetable Glycerin
MSM
Panthenol
(Pro-Vitamin B5)
Salix Alba (Willow) Bark Extract
Tremella Hyaluronic Extract
Opuntia Ficus Indica (Indian Fig) Extract
Emblica Officinalis (Amla) Extract
*Lycium barbarum (Goji berry) Fruit Extract
*Hippophae Rhamonoides (Sea Buckthorn) Fruit Extract
*Euterpe Oleracea (Acai) Fruit Extract
*Punica Granatum (Pomegranate) Extract
DMAE
Pichia/Resveratrol Ferment Extract
*Leuconostoc/Radish Root Ferment Filtrate
Niacinimide (Vitamin B3)
Xanthan Gum *Certified Organic
Play
Founder interview with Sheryl Gibbs of Sevani (VIDEO)
Sheryl Gibbs drove up from Philadelphia to talk to me on this video. I was thrilled to meet her as her Sevani skin care line has some of the most innovative and conscientiously natural products that…
Play
Video- green beauty brands that deliver
As Earth Month closes out, there is no reason stop looking for green beauty brands. In this video, I highlight beauty companies that are not just green washing and, what's more their earth-friendly…
Apply twice daily to face and throat areas after cleansing and toning. Massage gently in an upwards and outwards motion. Follow with moisturizer application. Suitable for normal to oily skin, while normal to dry skin may need to use a moisturizer with this serum.