Sevani Rapid Renewal Resurfacing Creme
Size:
1.0 oz (30 ml)
Sevani Rapid Renewal Resurfacing Creme is an all-natural, multi-tasking moisturizer that hydrates the skin while
minimizing fine lines and wrinkles
, clearing blemishes, evening skin tone, and
fading age spots
. It's formulated with a powerful combination of fruit acids, antioxidants, and organic botanicals to turn over new, healthy skin cells and transform your complexion. This moisturizer has been
reviewed and recommend by members of the TIA community
, so you can purchase this product and trust that it works!
Sevani Rapid Renewal Resurfacing Creme contains only
all-natural ingredients
, including gotu kola, licorice root, argan oil,
willow bark
, sacred lotus, and algae extract. Best suited for oily, normal, or combination skin types, it's one of the only moisturizers that effectively hydrates and brightens at the same time, revealing fresh, radiant, and younger-looking skin.
Please note Sevani products are final sale and not eligible for return.
TIA Review by Marta:
I can think of at least three reasons why Sevani Rapid Renewal Resurfacing Creme is an unusual product. It is a moisturizer and skin brightener at the same time; it really, really is all natural; it has nothing nasty, nothing at all - it is so non-nasty that it's preservative is made from radish root. Oh, and it works too - brightening the skin without being at all drying, and controlling oil and breakouts, closing open pores, fading freckles and reducing redness.
This remains one of my go-to products. I use it whenever pores need refining (around my nose), my sun-damaged neck and I use it on my hands. I have come to love and rely upon this cream. It is a fast and effective trouble shooter that makes the skin feel softer and look smoother. Personally, I like the lemony smell, but it is distinct.
Although I am a 50-something responding very well to Raid Renewal, it would be a perfect 30-something product. it livens the complexion and helps control breakouts. At any age, it is hard to find a moisturizer for skin that is prone to breaking out - Sevani's Rapid Renewal Resurfacing Creme could be it.
In addition to the sugars and fruit acids, responsible for the gentle exfoliating action (and the citrusy smell), there are brighteners in the form of willow bark and licorice.
I like that the hyaluronic acid - a principle hydrator, along with the olive and sunflower oils - comes from mushroom. There are absolutely no synthetics here. Antioxidants are plant derivatives of bilberry, cactus pear, green and red tea.
What I really like, though, is Sevani's meticulous attention to detail when it comes to choosing their ingredients and formulating them.
Got Questions? Contact Us
… More
Benefits:

alcohol-free, all-natural, boosts radiance, certified organic, contains no synthetic color, evens skin tone, fades dark spots, fades sun spots, fights free radicals, freshens dull skin, hydrates skin, moisturizing, multi-purpose, paraben-free, reduces breakouts, reduces hyperpigmentation, reduces pigmentation left by acne , reduces redness, shrinks pores, silicone-free, smoothes skin, sulfate-free, unscented
Our Take...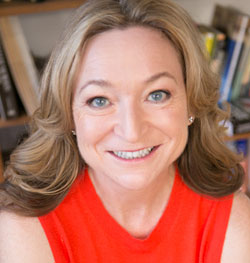 "
I can think of at least three reasons why Sevani's Rapid Renewal Resurfacing Crème ($68 in the shop) is an unusual product. It is a moisturizer and skin brightener at the same time; it really, really is all natural; it has nothing nasty, nothing at all… it is so non-nasty that it's...
"
Read Full Article
Your Take...
*Aloe Vera Leaf Juice, *Olive Fruit Oil, Sunflower Seed Oil, Bilberry Fruit Extract, Sugar Cane Extract, Sugar Maple Extract, Orange Fruit Extract, Lemon Extract, Cetearyl Olivate, Sorbitan Olivate (Olive Derived), Olive Squalane, Argan Nut Oil, Veg. Glycerin, *Leuconostoc (Radish Root) Ferment Filtrate, Willow Bark Extract, Licorice Root Extract, Uva Ursi Leaf Extract, *Green Tea Leaf Extract, Hyaluronic Extract, Algae Extract, Kukui Seed Oil, Evening Primrose Oil, *Rose Damascene (Bulgarian Rose) Extract, *Neem Leaf Extract, *Sacred Lotus Extract, *Red Tea Leaf Extract, *Neroli (Orange) Blossom Extract, Sclerotium Gum, Lemon Peel Oil

*Certified Organic
Founder interview with Sheryl Gibbs of Sevani (VIDEO)
Sheryl Gibbs drove up from Philadelphia to talk to me on this video. I was thrilled to meet her as her Sevani skin care line has some of the most innovative and conscientiously natural products that…
Video- green beauty brands that deliver
As Earth Month closes out, there is no reason stop looking for green beauty brands. In this video, I highlight beauty companies that are not just green washing and, what's more their earth-friendly…
Apply twice daily after cleansing and toning the skin. Massage gently in upwards and outwards motions.