Stemulation Relance Body Lotion
Size:
8.0 oz (240 ml)
Stemulation Relance Body Lotion is a stem-cell based formula designed for users looking to provide skin with intense hydration and reparation. This formula utilizes antioxidants to gently exfoliate, firm and tone, while stimulating collagen production, resulting in a more even-toned and rejuvenated complexion. This transformative treatment lotion has been
tested and reviewed
, like all of the items offered by Truth In Aging, so you can be sure that the Stemulation Relance Body Lotion will provide you with moisturized, revitalized skin. Shop Truth In Aging today to get more hydrating, effective lotions.
Stemulation Relance Body Lotion is one of the only lotions to use
human stem cells
in order to improve crepey skin and increase firmness and tone. This moisturizing lotion also features hydrolyzed pepper fruit extract to strengthen and firm skin tissue, and a number of beneficial botanical antioxidants to soften, soothe and hydrate
Scent:
Subtle citrus
TIA Review by ValerieB:
Dry skin is a pain any time of year - but most especially in the winter, when cold, blustery air outside combined with dry heating indoors sucks every bit of moisture from your body. This is why one of my top skincare priorities this time of year is finding a body lotion that can handle my uncomfortably tight, ashen, itchy skin that begs for relief. So when presented with a tester of the Stemulation Relance Body Lotion, I couldnt resist snatching it up.
Yet this was no ordinary moisturizing body lotion. Sure, it has the prerequisite shea butter and botanical oils (I'm a fan of both). There's also skin-smoothing glycerin high on the ingredients list. However, this body lotion has an edge for its anti-aging benefits. Like other Stemulation products, it contains human stem cell cultured media - comprised of those super proteins we love so much for their ability to effectively turn back the clock on our skin. And there's more. Relance (French for boost or revive, natch) contains exfoliating sodium lactate, a salt derived from lactic acid, as well as fruit extracts aplenty to protect against environmental damage. I had actually never tried a product with lactic acid (or at least not to my knowledge), so I did worry a bit that the product might sting or cause an allergic reaction. Fortunately, it did neither.
I applied the Relance Body Lotion, from my shoulders and chest to my toes, every day for several weeks following my morning shower. It has a subtle citrusy scent, with a not-too-thick, creamy consistency that absorbs almost immediately. There's no greasy after-feel, so on those rushed mornings (the story of my life), you won't have to wait a few minutes until the product soaks in before getting dressed. Afterward, my skin felt wonderfully replenished - as if I were hanging out in tropical 80-degree weather rather than bone-dry or bone-chilling air. Remarkably, this feeling lasted all day! With other body lotions and creams, I've often had to reapply at night because my skin would start reverting to its dry, itchy state.
I'm certain the lactic and fruit acids have even worked their magic on the KP bumps plaguing my upper arms. I have a mild case of keratosis pilaris that likes to rear its ugly head in the winter, but by the time I had just about used up my tube of Relance, my skin looked - and felt - noticeably smoother. Yay! While the price tag of Relance is nothing to sneeze at, this is one of those finds that might just be worth the splurge.
Got Questions? Contact Us
read more
Our Take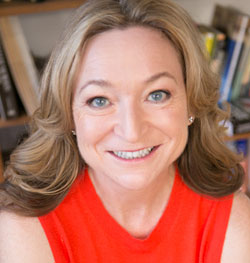 There comes a time in life when your regimen needs a drastic change, and that time has come for my body. The skin on my face is doing my age proud, but the skin on my body is not. It is losing suppleness, and sheen has long gone. My average body lotion is just not hacking it, and I've been... read more
Was this review helpful?
Yes
/
No
1 member(s) found this review helpful
Water (Aqua)
Isopropyl Palmitate
Stearyl Alcohol
Butyrospermum Parkii
Cocos Nucifera (Coconut) Oil
Glycerine
Propanediol
Hydrolyzed Pepper Fruit Extract
Cyperus Esculentus Tuber Extract
Verbena Officinalis Extract
Glyceryl Stearate
Dimethicone
Cyclopentasiloxane
Human Stem Cell Cultured Media (at 0.1%)
Sodium Lactate
Sodium Stearoyl Lactylate
Allantoin
Aloe Barbadensis Leaf Extract
Tocopherol
Vaccinium Myrtillus (Bilberry) Fruit Extract
Euterpe Oleacea Fruit Extract
Lycium Barbarum (Goji) Extract
Aristotelia Chilensisui Fruit Extract
Aronia Arbutifolia/Aronia Melanocarpa (Chokeberry) Fruit Extract
Garcinia Mangostana Fruit Extract
Punica Granatum Fruit Extract
Morinda Citrifolia Fruit Extract
Hydroxyethyl Acrylate/Sodium Acryloyldimethyl Taurate Copolymer
Ascorbyl Palmitate
Citrus Grandis (Grapefruit) Peel Oil
Aurantium Dulcis (Orange) Peel Oil
Xanthan Gum
Ethylhexylglyceirn
Phenoxyethanol
Apply after shower or bath while pores are open to allow maximum penetration. Avoid contact with eyes. If contact occurs, rinse thoroughly. Suitable for all skin types, especially aging skin.