Suntegrity Natural Mineral Sunscreen for Body SPF 30
Size:
3.0 oz (88 ml)
Suntegrity Natural Mineral Sunscreen for Body SPF 30 uses 20% non-nano zinc oxide to provide broad spectrum UVA/UVB protection for the whole body against harmful ultraviolet rays. It contains anti-aging antioxidants from organic green tea, cucumber and pomegrante seed oil. This chemical-free sunscreen is non-greasy, cruelty-free and is suitable for babies, kids, and adults of all skin types.
The Paraben, Phthalate and fragrance free sunscreen contains organic ingredients like Green Tea Extract, Cucumber Extract, and Pomegranate Seed Oil for added protection. The green tea helps protect against free-radical damage while aloe vera and cucumber hydrate and soothe redness. Massage into skin liberally 30 minutes before going out in the sun. Reapply every few hours or as needed after swimming, sweating, and toweling off. Rest assure, this sunscreen is vegan and cruelty free, and know this sunscreen is working hard to protect your skin, so you don't have to.
Suntegrity Natural Mineral Sunscreen TIA Review:
A rare sunscreen that relies entirely on super safe zinc oxide. Nicely rounded out with aloe juice, cucumber, hydrating hyaluronic acid and antioxidant pomegranate. All ingredients that help improve and repair existing damage as well as protecting from sun.
In non-nanoparticle form, it is considered to be safe for all ages and skin conditions. Suntegrity Skincare products use Zinc Oxide particles that measure 220 nm which is well above what is referred to as a nanoparticle (under 100 nm).
Goes on nicely and doesn't leave a chalky residue.
Got Questions? Contact Us
read more
Our Take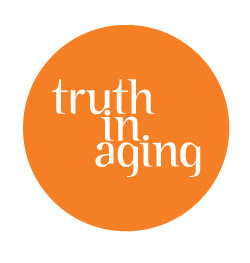 by Kennedy I love when a skin care product actually does what it promises. I approach all of my new products with childlike excitement, but I often come crashing down when it disappoints. It's a vicious cycle of excitement, hope and utter letdown. Such is the case with the Suntegrity Natural... read more
Was this review helpful?
Yes
/
No
0 member(s) found this review helpful
Active Ingredients: 20% Zinc-Oxide Inactive Ingredients (listed in alphabetical order per the new FDA sunscreen monograph): Aloe Barbadensis (Organic Aloe Vera) Leaf Juice
Camellia Sinensis (Organic Green Tea) Leaf Extract
Caprylic Capric Triglycerides (Coconut Oil Extract)
Cetyl Dimethicone (Mineral Based)
Citrus Aurantium Dulcis (Sweet Orange) Essential Oil
Citrus Grandis (Grapefruit) Essential Oil
Citrus Reticulata Blanco (Tangerine) Essential Oil
Cucumis Sativus (Organic Cucumber) Fruit Extract
Ethylhexylglycerin (Plant Derived Preservative)
Glyceryl Monostearate (Plant Derived)
Helianthus Annuus (Organic Sunflower) Seed Oil
Hexyl Laurate (Plant Derived)
Hyaluronic Acid (Plant Derived)
Magnesium Sulfate (Epsom Salt)
Polyaminopropyl Biguanide (Preservative)
Polyglyceryl-4 Isostearate (Plant Derived)
Punica Granatum (Organic Pomegranate) Seed Oil
Simmondsia Chinensis (Organic Jojoba) Seed Oil
Sorbitan Stearate (Plant Derived)
Water (Aqua)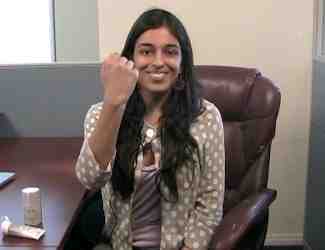 Play
Video: FDA-OK Sunscreens That Won't Leave Skin Chalky
Marta, and staff writer, Sarah, sit down, roll up their sleeves and apply two sunscreens that 1) are compliant with new FDA guidelines and 2) don't leave a white cast. Both the Lumixyl…