I Pekar Moisturizer
by I Pekar
A Five Best Moisturizer of 2016
Size:
1.7 oz (50 ml)
I Pekar Moisturizer is a luxurious hydrator formulated to nourish skin, erase fine lines and wrinkles, and improve the complexion's
elasticity
and firmness. The collagen-boosting cream penetrates the pores with a powerful mix of moisturizing and anti-aging ingredients, including Certified Honey, keeping skin thoroughly hydrated while fighting the signs of aging. Like all of the products offered in our store, this moisturizing face cream has been
tested and reviewed by women in the TIA community
. So you can be rest assured that you're purchasing a product that will provide all the skin-nourishing benefits you could hope for.
Packed with skin-saving actives, including hyaluronic acid, tripeptide-5, raw honey, pro-vitamin B, and squalane, I Pekar Moisturizer works overtime to reverse UV damage and stimulate healthy skin cells. With regular use, your skin will feel smoother, look younger, and continue to retain a hydrated and healthy glow. Please note that this lovely moisturizer has a creamy consistency, and has a delicious but pronounced honey and ginger fragrance. This cream may naturally darken over time.
Store in a cool, dark place for up to 6 months for optimal results.
Please note this product has been recently reformulated. Marta's review below has been updated accordingly.
TIA Review by Marta:
I Pekar Moisturizer is an unusual experience. Now, don't get me wrong, it is one that I have come to adore. But this is not your usual pot of face cream. It manages to combine luxury and handcrafted (typically an oxymoron, but not so in the case), smells divine and leaves my skin looking as if it has been on vacation.
For those who don't know, Ildi Pekar is my long-time esthetician, and I Pekar is her debut skin care launch. I wrote more about Ildi in my review of the I Pekar Cleanser. In short, she has two goals when it comes to skin care — natural and effective anti-aging — and she doesn't compromise on either.
This moisturizer is, I have found, versatile enough to be layered over a serum and effective enough to be used on its own. I have found that alone, it not only hydrates and conditions but has also been giving a helping hand to erasing wrinkles.
One of the ingredients that helps I Pekar's Moisturizer pack an anti-aging punch is tripeptide-5. This peptide activates an epidermal growth factor (TGF-beta) that stimulates collagen in the skin. I have seen claims that in-vitro tests showed that tripeptide-5 has better collagen building capacity than topically applied TGF-beta — by 119%.
This wonderfully hydrating moisturizer is boosted by squalane and hyaluronic acid. My skin typically errs on the oily side, but it has been dry and out of sorts of late. I Pekar Moisturizer has been just the thing to firm, hydrate and soothe it. Calendula and aspen bark are anti-inflammatory and calming ingredients.
Ildi's line is all about honey, which is a great healer and source of antioxidants. The new formula has been stabilized (without compromising the all-natural formula) and the honey longer separates and there is no need to shake or stir the pot.
Ildi has done a great job with her first products, and I am very proud of her. The formulas are as natural as it gets, and what's more is they work. Not to mention, the products look terribly elegant in their miron glass bottles and jars (and I'm going to take a teensy bit of credit for being the one who suggested the miron glass — a clever glass that keeps out part of the light spectrum and helps preserve the products).
Got Questions? Contact Us
… More
Benefits:

boosts collagen production, firms skin, freshens dull skin, hydrates skin, miron glass packaging, moisturizing, reduces fine lines, reduces wrinkles, silicone-free, smoothes skin, tightens skin
Our Take...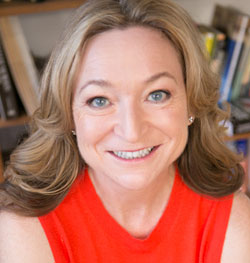 "
I Pekar Moisturizer ($78 in the shop) is an unusual experience. Now, don't get me wrong, it is one that I have come to adore. But this is not your usual pot of face cream. It manages to combine luxury and handcrafted (typically an oxymoron, but not so in the case), smells divine and leaves my skin...
"
Read Full Article
Your Take...
Organic Aloe Leaf Juice, Organic Coconut Oil, Vitamin C, Green Tea Extract, Organic Raw Honey, Organic Blueberry Fruit Extract, Pro-Vitamin b5, Organic Raspberry Fruit Extract, Organic Cranberry Fruit Extract, Hyaluronic Acid, Willow Bark Extract, Vitamin E, Rosehip Oil, Rosemary Leaf Extract, Ginger Milk Essential Oil
Introducing I Pekar (VIDEO)
I Pekar, the new skin care line that was developed by my esthetician Ildi Pekar, has become a firm favorite of mine, and I have been so excited to introduce it to the Truth In Aging Community.
Marta's Favorite New Finds (VIDEO)
I have picked out five of my favorite products and brands of the moment and would love to share them with you.
I Pekar's New Moisturizer Formula (VIDEO)
Idli Pekar's glow-inducing natural moisturizer is one of Marta's favorites, but the original formula had a few issues. Marta shows how it has been improved in this video.
Duration: 1:17
Directions: Please stir before application. Apply a small, lentil-sized small amount to face and neck after cleansing.