La Vie Celeste Eclairage Restorative Serum
Size:
1.0 oz (30 ml)
La Vie Celeste Eclairage Restorative Serum is an oil-free, fragrance-free, multitasking serum designed for anyone looking to reduce the appearance of dark spots, fine lines, wrinkles and large pores, while enhancing the skin's natural beauty. This lightweight and fast-penetrating anti-ager uses antioxidants and natural botanicals to leave the skin looking youthful and luminous. Just like all the products offered by Truth In Aging, this item has been
tested and reviewed
to ensure that you are left with beautiful, glowing and younger-looking skin. Shop Truth In Aging today for more perfect anti-aging serums to diminish fine lines and wrinkles.
Agascalm, a botanical active from the Mexican plant Agastache Mexicana which may help to reduce the appearance of stress-induced skin inflammation and redness.
La Vie Celeste Eclairage Restorative Serum's upgraded formula uses the soothing and calming ingredient, Agascalm, to help your skin take on a new glow and reduce the appearance of stress-induced skin inflammation and redness. Ingredients like licorice and Oligopeptide-68/B-White help to brighten and refresh skin. Beta Glucan helps hydrate, calm and protect your complexion, leaving your skin looking clear, clean and radiant.
Directions:
Apply a thin layer to clean face and neck in the morning or evening. May also be used around the eye area if desired. May also be used with any moisturizer or cream of your choice. Suitable for all skin types and ages.
TIA Review by Marta:
Teri Dourmashkin, the founder of La Vie Céleste is a perfectionist. Her products are the result of many months of creation, recreation and tweaking until she gets the look, feel and results that she wants. La Vie Céleste has just launched what I predict will become Teri's flagship product and it has been more than a year in the making: La Vie Céleste Éclairage Restorative Serum.
The very fact that this is a serum (and a brightening one at that) deserves a drumroll. So many of us love La Vie Céleste's thoughtful formulations. The recently launched mineral makeup range is already a big hit with her fans. But I think we've all been secretly a little frustrated that her skincare stopped at creams - packed with peptides and antioxidant botanicals, as well as the signature alpha-lipoic acid, they are all great. But they aren't a serum.
Of course, Teri wasn't going to launch her serum until she was completely satisfied with it. The goal was to create what I think remains one of topical skincare's hardest challenges, brightening and reducing dark spots, whilst being kind to sensitive skin and eschewing nasties such as hydroquinone.
Éclairage Restorative Serum is the result of an iterative process that went on for most of 2012. I can tell you because Teri shared ingredients lists, rewrites of ingredients lists, prototype serums and reversioned prototype serums. One of Truth In Aging's readers, Kate, even reviewed an earlier version back in October. La Vie Céleste Brightening Serum, as it was then called, wasn't quite ready for prime time and was subjected to more tweaking.
My experience with Éclairage Restorative Serum has been extremely positive and it lived up to its mission of brightening, taking down a freckle or two and even firming. This is due to one of La Vie Céleste's favorite ingredients, caprooyl tetrapeptide-3 (also known as ChroNoline) and a peptide that may help reverse and prevent sagging skin. A couple of my other favorite ingredients are here as well, the free radical blockers milk thistle and ferulic acid.
Dominating the ingredients are skin brighteners with, most notably, alpha arbutin, a tyrosinase blocker, and bearberry leaf extract, which is a source of arbutin and has properties that can protect the skin from sunlight, and B-White, a combination of amino acids derived from a growth factor (TGF-b). The result is a peptide called oligopeptide-68. The peptide binds to the TGF-b receptor in skin cells to inhibit the enzymes involved in skin pigmentation. Tetrahydrocurcumin, derived from the Indian spice turmeric, also has skin lightening abilities, as well as being a powerful antioxidant.
One unusual ingredient is lilac leaf cell culture. This is supposed to be a powerful anti-inflammatory and helpful in the treatment of acne and sebum related disorders. Another is turnera aphrodisiaca, a plant that has been researched for its anxiety reducing activity (less well proven are its effects on the libido). And there's Chinese Knotweed, which a Hong King study concluded was a more powerful antioxidant than vitamin E.
There's a ton of other ingredients - all of them natural, all of them chosen with meticulous care. As always with La Vie Céleste, there's nothing nasty, harsh or chemical. Éclairage Restorative Serum has been well worth the wait.
Got Questions? Contact Us
… More
Benefits:

all-natural, boosts radiance, easy-to-use packaging, evens skin tone, fades dark spots, freshens dull skin, hydrates skin, moisturizing, multi-purpose, non-comodogenic, oil-free, paraben-free, reduces fine lines, reduces wrinkles, shrinks pores, smoothes skin, unscented
Our Take...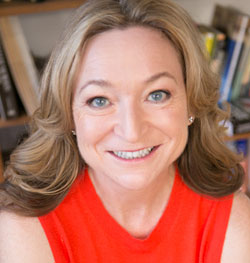 "
Teri Dourmashkin, the founder of La Vie Céleste is a perfectionist. Her products are the result of many months of creation, recreation and tweaking until she gets the look, feel and results that she wants. La Vie Céleste has just launched what I predict will become Teri's...
"
Read Full Article
Your Take...
Water (Aqua),Propanediol (Corn Derived), Alpha-Arbutin, Arctostaphylos Uva Ursi (Bearberry) Leaf Extract,Oligopeptide-68, Agascalm™ (Agastache Mexicana Extract), Cetearyl Olivate, Sorbitan Olivate, Polyaminopropyl Biguanide, Hydroxyethylcellulose, Glycerin, Panthenol, Caprooyl Tetrapeptide-3, Beta Glucan, Turnera Aphrodisiaca (Damiana) Leaf Extract, Caffeine, Polygonum Multiflorum (Fo-Ti) Root Extract, Allantoin, Silybum Marianum (Milk Thistle) Extract, Anthemis Nobilis (Chamomile) Extract, Punica Granatum (Pomegranate) Extract, Aesculus Hippocastanum (Horse Chestnut) Extract, Phyllanthus Emblica Fruit Extract, Sodium Hyaluronate, Aloe Barbadensis Leaf Juice, Niacinamide, Carnosine, Tetrahydro Curcuminoids, Ferulic Acid, Di-Potassium Glycyrrhizinate, Camellia Sinensis (Green Tea) Leaf Extract, Wine Extract (Resveratrol), Tocopheryl Acetate, Vaccinium Myrtillus Fruit/Leaf Extract, Saccharum Officinarum (Sugar Cane) Extract, Acer Saccharum (Sugar Maple) Extract, Citrus Aurantium Dulcis (Orange) Fruit Extract, Citrus Medica Limonum (Lemon) Extract, Sodium Oleate, Hydrogenated Lecithin, Dextran, Potassium Hydroxide, Maltodextrin, Butylene Glycol, Disodium EDTA, Citrus Paradisi (Grapefruit) Seed Extract.
Interview with La Vie Celeste founder (VIDEO)
Teri Dourmashkin is the lovely and smart founder of one of my favorite natural skincare lines, La Vie Celeste. Recently, she was kind enough to spend some time chatting with me on video and here she…
Demo of La Vie Celeste products (VIDEO)
La Vie Celeste founder Teri Dourmashkin gives us a tour of her products,their ingredients and why she chose them. She also explains how to use them, with tips for getting the most out her Mother of…
Five Best Anti-Aging Serums of 2013 (VIDEO)
All anti-aging serums are not created equal. Watch this video to find out which anti-aging serums of 2013 made the Five Best list at TruthInAging.com.
Duration: 3:39