Size:
1.7 oz (50.275 ml)
LiftLab Lift + Perfect contains clinically-proven actives such as Cell Protection Protein, Gwennis & Belides, X-50 Anti-Aging, Rubixyl and Dermaclarine to repair deep wrinkles, lighten dark spots and irregular pigmentation, brighten skin, reduce blemishes, calm inflammation and refine texture. Its potent actives are combined with 15 botanicals to give you skin that is smoother, more luminous and younger-looking.
TIA Review by Marta:
Although LIFTLAB has a line of products that I have always liked, they have been off my radar for a while. So, I was pleased to hear from the founder, flush with success after several clinical trials gave a thumbs up to his flagship product, and I readily agreed to try a sample of LIFTLAB Lift + Perfect.
Lift+Perfect has the highest concentration in the line of LIFTLAB's signature active ingredient, fish plasma protein. It has some other extremely interesting actives and botanicals as well, and together they have created a potent and effective wrinkle erasing serum — albeit, a slow burn. To put this last remark into more context, I have been using Lift + Perfect for nearly 12 weeks, and I have seen significant fading of lip lines (the area I chose for my test). And I do mean significant. However, nothing happened at all for the first six weeks. This is not a product for the impatient. But if you are willing to stay the course, the results are impressive.
The fishy active in Lift + Perfect is part of a family of proteins found mostly in Arctic and subarctic organisms. They help these organisms survive in freezing conditions. When topically applied, it causes the cells or tissue to produce proteins associated with cell protection, cell differentiation and renewal. Lab test results (reproduced by clinical trials) showed that for subjects aged from 33 to 52 the active "significantly" stimulated proliferation in fibroblasts. The tests showed that the results were dose dependent and the concentration in Lift+Perfect is significantly greater than in other products in the line.
LIFTLAB has also added Dermaclarine, another marine ingredient, this time an enzyme (from fish eggs) that is an exfoliator and that you might recognize from Restørsea.
I like the inclusion of copper heptapeptide-14 panthotenate in a special delivery capsule that has an affinity with the FGF fibroblast where it can target the matrix proteins, elastin and collagen. Daisy extract is used to reduce hyperpigmentation and is joined by plenty of other botanicals.
And, always fun for ingredients nerds like me, there's a new peptide. Well, new to me, anyway. Hexapeptide 48 goes by the name of Rubixyl, which claims to restructure and calm aging skin.
As well as patience, some will need to be willing to turn a blind eye to some of the less desirable ingredients. Silicone is the dominant ingredient after water, and there's rather more to come further down the ingredients list. The preservative and potential neurotoxin, phenoxyethanol, is present. Pentylene glycol is an irritant, as is sodium hydroxide. The other non-actives are mostly benign, and overall, the good far outweighs the bad.
Lastly, I should make a note on the price in that it should be considered in relation to a larger than typical 1.7oz bottle.
Got Questions? Contact Us
… More
Our Take...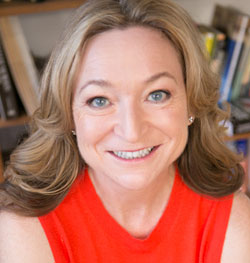 "
There are three great reasons to get to know my spring collection for Discover With Marta. First if you sign up for my membership program now (ends today) you'll be entered, along with other True Insiders, to win a PaloVia Laser (worth $500), which has knock out reviews from three Truth In Aging testers....
"
Read Full Article
Water (aqua), Cyclopentiasiloxane, Glycerin, Butylene Glycol, Squalane, Bellis Perennis (Daisy) Flower extract, Dimethicone, PEG-10 Dimethicone, Raphanus Sativus (Radish) Seed Oil, Caprylyl Methicone, Sodium PCA, Trimethylsiloxysilicate, Alcohol, Sodium Chloride, Cetyl Hydroxyethylcellulose, Fish Plasma Protein, Hydrolized Egg Protein (Dermaclarine), Copper Hexapeptide-14 Panthoneate, Acetyle Tetrapeptide-11, Heptapeptide-15 Palmitate, Phosphate Buffered Saline, Disteardimonium Hectorite, Polysilicone 11, Phenoxyethanol, Zea Mays, Caprylyl Glycol, Glycosphingolipds, Hordeum Vulgare Extract, Pentylene Glycol, Potassium Sorbate, Hexylene Glycol, Cassia Angustifolia Seed Polysaccheride, Citric Acid, Fructose, Sodium Hydroxide, Urea, Sodium Hyaluronate, Melia Azadirachata Leaf Extract, Amino Esters-1, Allantoin, Maltose, Sodium Lactate, Trehalose, Citrus Extract, Solanum Muricatum Fruit Extract, Algae Extract, Aloe Barbadensis Extract, Glucose, Hexapeptide-48 HCL, Turmeric Root Extract, Lawsonia Inermis (Henna) Extract, Ocimum Santum Leaf Extract, Pearl Powder, Protease, Lactic Acid/Glycolic Acid Copolymer, Polyvinyl Alcohol, Dextran
Marta's Favorite New Finds (VIDEO)
I have picked out five of my favorite products and brands of the moment and would love to share them with you.
Directions: After cleansing, dispense 2 pumps and gently massage onto the face, neck and décolleté.