MitoQ 5mg Targeted Anti-oxidant Supplements
Best of 2015 Award Winner: Product of the Year
Size:
60 capsules
MitoQ 5mg Targeted Anti-oxidant Supplements are powerful supplements designed for customers looking to experience mental and physical benefits such as extra energy, less stress, sleep support, increased endurance, increased libido and a clearer complexion. These multitasking supplements use mitoquinol mesylate as an active ingredient in order to provide you with an overall feeling of good health. At Truth In Aging we pride ourselves on testing and reviewing all of our products, so the MitoQ 5mg Targeted Anti-oxidant Supplements
have been reviewed
in order to ensure that you are getting a healthy and beneficial item. Shop Truth In Aging today to get more of your anti-aging needs.
MitoQ 5mg Targeted Anti-oxidant Supplements utilizes a patented form of the antioxidant
CoQ10
, known as ubiquinone, that targets mitochrondria to support optimal cell function and promote heart, liver and brain function. Levels of cellular CoQ10 tend to decline past age 20, so these supplements are designed to replenish antioxidant levels to help reduce free radical damage.
TIA Review by Linda:
I was excited to try the MitoQ Antioxidant Supplements to see if they lived up to their promise of more energy, sharper brain function and reduction of free radical damage. I am 57 years old and have a stressful job at the moment, so I was primarily looking for an increase in energy and also hopeful for some skin changes (I have VERY OILY skin for my age). I have two or three more days before my bottle is empty, having taken two capsules each morning as per the directions.
After almost four weeks, two changes jump out at me. I no longer have that afternoon slump in energy; I didn't immediately make this connection, but there is no question that since I started taking the MitoQ supplements my energy level has increased and been maintained throughout the day. The other thing I noticed was when I laid down to go to bed at night, I fell asleep quickly and deeply — something that hasn't come easily to me for a long time. I've checked to see if this phenomenon is listed as a benefit on the website and/or the packaging, and it's not, so I can only assume that everything must be working pretty well on the inside which is causing me to sleep very well!
As I said, my job can be very stressful. I have to be on my toes keeping track of lots of different issues all day. I can't say I think the MitoQ made any difference in my mental agility, but I CAN say it didn't get worse over the last month! When it comes to skin, mine is oily with few wrinkles. A little sagging is my main issue, and occasional breakouts are a secondary issue. I saw no decrease in oiliness, but I had no breakouts this past month either. My skin has remained clear with very little dullness. Maybe that's the MitoQ, maybe not. But I'll happily take it!
I want to continue taking the MitoQ Antioxidant Supplements. The extra energy is just too obvious and too good to not keep up with it! Sleeping better is a bonus, and while I'm not sure that my clearer skin can be traced to MitoQ, I can't rule it out either. MitoQ is a "must have" item for me now!
Got Questions? Contact Us
read more
Our Take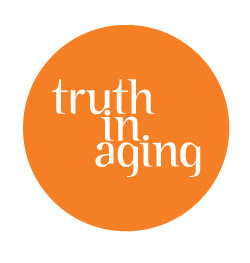 With its special patented form of CoQ10 designed to target mitochondria and promote optimal cell function, MitoQ 5mg Targeted Anti-oxidant Supplements ($69.95 in the shop) makes some hefty promises; the powerful little pill claims to replenish antioxidant levels while improving energy and reducing free... read more
Was this review helpful?
Yes
/
No
0 member(s) found this review helpful
Active Ingredient: Mitoquinol Mesylate equivalent to 5mg Mitoquinol. Also contains: Maltodextrin
Microcyrstalline Cellulose
Silicon Dioxide
Encapsulating Aids MitoQ contains no animal products or gluten.
Take 2 capsules each morning. Do not exceed dose unless directed by your physician. Consult your physician if you are pregnant or nursing.