MitoQ Anti-Aging Serum & Anti-Oxidant Supplements Duo - SAVE 15%
Collection Includes:
- MitoQ Moisturizing Anti-Aging Serum
- MitoQ 5mg Targeted Anti-Oxidant Supplements
Retail Value: $188.95
MitoQ Moisturizing Anti-Aging Serum
supports healthy cell function in order to reduce fine lines and wrinkles, firm skin and fade age spots with a single powerful active: a unique, turbo-charged form of ubiquinone, the antioxidant in CoQ10 . This fragrance-free serum works by replenishing antioxidant defenses to reduce mitochondrial oxidative damage while also supporting collagen and elastin production.
MitoQ 5mg Targeted Anti-Oxidant Supplements
contains a patented form of the antioxidant CoQ10, as known as ubiquionone, that targets mitochrondria to support optimal cell function and promote heart, liver and brain function. Levels of cellular CoQ10 tend to decline past age 20, so these supplements are designed to replenish antioxidant levels to help reduce free radical damage. Other potential benefits include extra energy, less stress, sleep support, increased endurance, increased libido, an overall feeling of good health and a clearer complexion. Taken with a good diet and regular exercise, these can help support healthy aging.
Discount codes cannot be applied to this product.
Got Questions? Contact Us
Read more
Our Take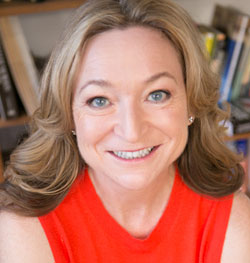 'Tis the season for the annual Truth In Aging best of the best awards. We awarded the title of "Best of 2015" to anti-aging skin care products in the categories of Eye Serum or Cream, Marta's Pick, Most Innovative Formula, Product Under $100, New Product Launch, Body Treatment, Hair Product, Readers'... read more
Was this review helpful?
Yes
/
No
0 member(s) found this review helpful
MitoQ Moisturizing Anti-Aging Serum: Aqua

Cetearyl Alcohol
Behentrimonium Methosulfate
Dicapryl Carbonate
Glycerin
Mitoquinol Mesylate
Potassium Sorbate
Phenoxyethanol

MitoQ 5mg Targeted Anti-oxidant Supplements:

Active Ingredient: Mitoquinol Mesylate equivalent to 5mg Mitoquinol.

Also contains: Maltodextrin

Microcyrstalline Cellulose
Silicon Dioxide
Encapsulating Aids

MitoQ contains no animal products or gluten.