Sciote Advanced Retinol Serum
by Sciote
Size: 1.0 oz (30 ml)
On backorder - this item will ship on or before June 3

Sciote Advanced Retinol Serum is a rejuvenating serum designed to soften the appearance of wrinkles, firm skin and even reduce blemishes. Sciote's formula packs a punch of powerful exfoliants, including 1.5% retinol, for a boost to your complexion's natural cell turnover; yet this serum is so gentle that none of our reviewers experienced any irritation during their month-long testing period. Because this product was tested and approved by two members of our trused community, we're confident you'll experience similar great results. All skin types can benefit from using this retinol serum, which includes 1.5% retinol and 1% thiotic ccid (R lipoic acid) along with glycolic acid and salicylic acid. Hydrating agents such as HyalurosmoothTM, canola oil, pentylene glycol and phospholipids balance the robust effects of these exfoliators, ensuring that your skin is nurtured as it's restored. Plant extracts such as jojoba oil, gotu kola, green tea and aloe vera offer even more free-radical fighting power. Tested for 30 days and reviewed by Kelly: Recently I was given the opportunity to test Sciote Advanced Retinol Serum. Sciote, which is Latin for "know thyself", is a product of Aldo Celeste and produced in Denver. I really like this company and their mindfulness to combining pure natural ingredients with cutting edge technology to produce effective, well balanced products. Last year at this time I tested Sciote Advanced Retinol Crème and really was impressed. Where the creme was a combination of retinol and antioxidants, the Sciote Advanced Retinol Serum is more of a supportive product. HyalurosmoothTM, canola oil, pentylene glycol and phospholipids have humectant and water binding properties that plump the skin, in turn supporting the skin's moisture barrier. Thioctic acid is an antioxidant that scavenges free radicals and can actually recycle antioxidant free radicals back to their active state. Clear and bright skin is provided by the witch hazel, indian sandalwood (rarest and best type), salicylic acid and propolis. The interesting additions of gotu kola and horsetail plant extract provides a positive impact on connective tissue as they support collagen bundles which aid skin firmness and elasticity. The instructions say to use the Sciote Advanced Retinol Serum under the Sciote Advanced Retinol Crème but as I did not have it, I used it under SkinCeuticals 1.0 retinol. I have used the product for a month, three or four times a week. Like the crème, the serum in housed in an airless pump canister. It is a thin, opaque liquid that spreads easily and absorbs quickly. There is very little fragrance to irritate those sensitive to perfumes. My honest opinion would have been that it was doing very little for me. Then ironically, today as I started my review, my co-worker and I were discussing foundation and she told me my skin looked so plump and bright. Hmmm? Sometimes changes are so subtle that we do not recognize them. I will definitely keep using the combination to see how my skin reacts with more time. At $68 for 1.0 oz., I feel this is a bargain for an elixir of such supreme quality. Got Questions? Contact Us
… More
Benefits:

1.5% retinol, boosts radiance, fights acne, fights free radicals, firms skin, reduces wrinkles
Our Take...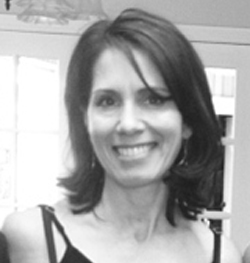 "
Recently I was given the opportunity to test Sciote Advanced Retinol Serum ($68 in the shop). Sciote, which is Latin for "know thyself", is a product of Aldo Celeste and produced in Denver. I really like this company and their mindfulness to combining pure natural ingredients with cutting...
"
Read Full Article
Your Take...
Deionized Aqua (Water), Hamamelis Virginiana (Witch Hazel), Cassia Angustifolia Seed Polysaccharide (HyalurosmoothTM), Thioctic Acid (R Lipoic Acid), Canola Oil, Pentylene Glycol, Retinol, Phospholipids, Polysorbate 20, Potassium Phosphate, Santalum Album (Sandalwood Distillate), Glycolic Acid, Wildcrafted Salix Lucida (Salicylic Acid), Organic Simmondsia Chinensis (Jojoba Oil), Organic Centella Asiatica (Gotu Kola), Organic Resina Propoli (Propolis), Wildcrafted Camellia Sinensis (Green Tea), Tocopheryl Acetate (Vitamin E), Ethylhexyl Glycerin, Organic Aloe Barbadensis Leaf (Aloe Vera Extract), Organic Centella Asiatica (Gotu Kola Extract), Sodium Benzoate, Potassium Sorbate, Organic Equisetum Arvense (Horsetail Plant Extract), Organic Pelargonium Gravoleons (Geranium Extract), Organic Taraxacum Officinale (Dandelion Extract)
Apply 2-3 pumps in the evening 2-5 times per week to cleansed skin.