Trophy Skin MiniMD Microdermabrasion System
Trophy Skin MiniMD is a powerful yet portable at-home microdermabrasion device that reveals refreshed, youthful and radiant skin. Microdermabrasion treats a variety of skin concerns including fine lines and wrinkles, sun damage and pigmentation, acne scars, uneven skin and large pores; it can even smooth rough skin on the hands and feet! This little device treats all these concerns and more from the comfort of your home without a trip to the doctor's office, meaning it will pay for itself in no time. Its ease of use makes it perfect for beginners, or for a microdermabrasion veteran who just wants to cut down on in-office treatment bills.
Our community members love the effect Trophy's microdermabrasion devices have on their skin
, and we're sure you will too!
MiniMD features a real diamond microdermabrasion tip. A crucial suction feature lightly pulls away dead skin and impurities, as well as increasing blood flow to the epidermis which rebuilds collagen and elastin for a youthful glow. The MiniMD is a cinch to use and only requires a 5 minute treatment to see immediate results, while continued use will yield an even more impressive result. In fact, in a 6 week Trophy Skin Microdermabrasion Clinical Trial, 95% of participants had softer, more hydrated and refreshed skin.
Tested for over 30 days and recommended by Tina:
I am in my early 40's and just recently started using prescription Retin-A to up my skincare game. Anyone who is familiar with Retin-A knows there is an initial peeling and flaking process that you have get through before you begin to see improvement. Having a good manual exfoliation process like microdermabrasion to help the peeling and flaking along is key.
My battle with acne started at age 11, so I've spent the majority of my life looking for ways to improve my skin. I have scarring from severe cystic acne, and the aging process hasn't done me any favors in the way of skin confidence. When microdermabrasion first made headlines for helping improve acne scars, I was first in-line for in-office treatments. Professional treatments were wonderful, but my income could not support the recommended series of treatments so I experimented with at-home alternatives. Let's just say the first few gadgets I tried had messy crystals, required extensive cleaning of parts and pieces, and provided minimal results for the effort.
First and foremost, this device is foolproof and perfect for anyone who has never tried microdermabrasion, or those with sensitive skin---trust me, you can't mess this up! The system has 2 power levels and the real diamond tip does the work without taking off layers of skin in the process. Now don't get me wrong, this device is powerful and the suction pulls skin into the tip for perfect amount of polishing every time. Rather than rough abrasion, the diamond peeling tip removes the outer layer of skin without tearing or damaging the surface which encourages the growth of healthy new skin cells.
The results are stunning after the first use, but it is gentle enough that I've been using the device twice a week for increased treatment of acne scars, sun damage and overall tone and clarity of my skin. With regular use you will see improvement in dark spots, lines and wrinkles. I am extremely pleased with the reduction in lines around my lips using this device along with my regular skincare. As an added bonus, I've been achieving better results from my skincare routine because the device removes the dull skin cells that block products from reaching the fresh new skin I want to treat. Combined with Retin-A, the MiniMD is a skincare knockout that I highly recommend.
Got Questions? Contact Us
read more
Our Take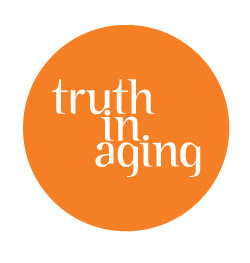 by Tina Gray Being selected to try this skin renewing device could not have happened at a more perfect time for me, and I am super grateful to Marta and her team for allowing me the opportunity to share my experience with the Truth in Aging community. I am in my early 40's and just recently... read more
Was this review helpful?
Yes
/
No
0 member(s) found this review helpful
Wash face with soap and water. Remove the diamond tip from the device by gently twisting and pulling and place a clean black wool filter into the filter seat. Place diamond tip back onto device.
Press and hold the Power Button until the device turns on. The MiniMD starts on Low Level. Press the power button again to switch to High Level. When you press the power button while on the highest level, you will then turn the unit back off.
Hold the MiniMD with the diamond tip completely against the skin, and lightly drag across face with short, careful strokes. Use your free hand to brace your skin to make this process easier and avoid unnecessary pulling of loose skin.
When finished, discard filter and clean Diamond Tip with soap and water using soft brush such as an old toothbrush head, nail brush or small bottle brush.
Wash your face with cold water after each treatment and apply a good quality moisturizer (or sunblock if going outside). Treatment takes approximately 5 minutes, and can be repeated every 2-3 times per week depending on skin.
Features:
6 Month Warranty
30 Replacement Filters
2 Power Levels

Includes: 1 diamond tip suitable for face & body
International Compatibility: All Trophy Skin devices have rated voltage between 110-240 volts and can be used worldwide with a proper local adapter.