Your Best Face Balance (day cream)
Size:
1.0 oz (30 ml)
*The new and improved formula is currently out for review and will be back in stock accordingly
Your Best Face Balance Day Cream was recently reformulated to calm irritation and regulate inflammation while still controlling breakouts and shine. Intended for all skin types and ages, this silky cream will be of special interest to those with redness, blemishes or sensitive skin. It provides comfortable hydration while a blend of active ingredients soothes. Your Best Face Balance has been a community-favorite since its launch and the new formula is currently out for review.
The actives in Balance make the product now more suited for those with issues of redness or irritation through use of a unique peptide called Telangyn, plus olive squalene, L-carnosine, niacin, vitamin B5, alpha bisabolol, azulene and glycyrrhetinic acid. Telangyn offsets the effects of inflammation such as redness, dilated blood vessels, tissue degradation and post-inflammatory hyperpigmention. Niacin absorbs excess oil without causing dryness, as well as reduces flare-ups caused by rosacea and acne. Whether layered over serums or used on its own, Balance provides a silky-matte finish that lasts beautifully throughout the day.
*Balance is now paraben-free!
Please note Your Best Face products are final sale and not eligible for return.
Review coming soon!
Got Questions? Contact Us
read more
Our Take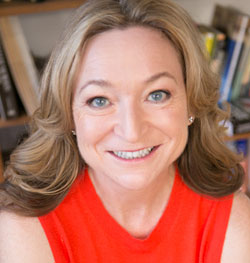 I could have done with Your Best Face Balance ($45 in the shop) this past summer when I was breaking into a sweat trying to control – mostly in vain – my shiny face. But Balance, a brand new product from YBF, wasn't available then. However, this mattifyer does some other things that... read more
Was this review helpful?
Yes
/
No
0 member(s) found this review helpful
reverse osmosis water
Telangyn® (water
acetyl tetrapeptide-40
caprylyl glycol)
ceteareth-6 olivate
olive squalane
Leucidal® (leuconostoc/radish root ferment filtrate)
aspen bark extract
glycyrrhetinic acid (licorice extract)
L-carnosine
niacinamide (vitamin B3)
sorbitan olivate
hydroxyethylcellulose
ethylhexyl olivate
tetradecylthioacetic acid (TTA)
dl-panthenol (vitamin B5)
triethyl citrate
alpha bisabolol
lavender essential oil (lavendula angustifolia
Kashmir India)
cedarwood essential oil (cedrus atlantica
Morocco)
niaouli essential oil (melaleuca quinquinervia viridiflora
Madagascar)
azulene (guaiazulene)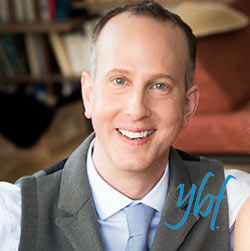 Play
Interview with YBF founder Darrell Owens (VIDEO)
This is a real treat - a conversation with Your Best Face founder Darrell Owens. I first got to know Darrell in the early days of Truth In Aging and was intrigued to discover that he himself…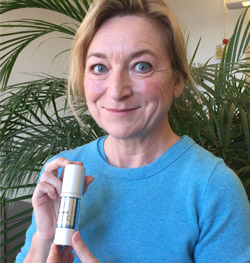 Play
How to Get the Most Out of Your Airless Pump (VIDEO)
Airless pumps are great because they keep your products fresher longer; but they can sometimes be tricky to work with! Here, Marta offers a few tips on how to get the most out of airless pumps.
Duration: 1:17
Massage a small amount into skin or layer with other products such as Restore or Defend and your favorite mineral sunscreen. Use any time, but especially every morning or following skin care treatments by devices or products that leave skin inflamed, sensitive or breakout-prone.