Your Best Face Balance (day cream)
Size:
1.0 oz (30 ml)
Your Best Face Balance is a day cream specially designed to control breakouts, calm irritation and regulate shine. A soothing blend of actives soothe and heal broken-out skin. Whether layered over serums or used on its own, Balance provides a silky, matte finish for the day. Your Best Face Balance is a customer favorite with
many positive reviews
, so you can be sure it'll deliver on its promises.
Balance is the perfect solution for oily or acne-prone skin types that still need to start their day with soothing hydration. Niacin absorbs excess oil but without causing dryness as well as reducing flare-ups caused by rosacea and acne.
Vitamin B5
prevents new breakouts from acne-causing bacteria and speeds the healing of existing acne.
Please note Your Best Face products are final sale and not eligible for return.
Scent:
Lavender scent.
TIA Review by Marta:
Balance is a pale blue, soothing and cooling cream with a lovely whiff of lavender. It has been formulated (at a most reasonable price, I must say) to control breakouts, calm irritation and regulate shine - all without drying out the skin at all. I have found that I can use it all over the face, or just where needed and it plays nice with any other potions I happen to be using.
Although YBF bills it as perfect for 20-somethings, my 50-year old skin is finding it extremely useful and the addition of L-carnosine is giving me an antiaging boost. I even found myself recommending it along YBF Prep to a 40-something reader who emailed me for advice for her oily, sensitive skin that had blocked pores and had been subjected to too much retinol.
YBF always tends to be a bit out there (in a good way) and I had to grin when I saw that Balance contains tetradecylthioacetic acid (TTA). This was one of our ingredients to look out for in 2010. As well as being an antioxidant, it is anti-inflammatory and may hold promise for helping those with acne. It protects cell proteins and metabolism and, it seems, regulating the sebum that is responsible for acne.
In the anti-acne dept, we can also find niacin and vitamin B. Bisabolol, hyaluronate and azulene soothe, hydrate. Dab it on before your morning commute and YBF claims that the soothing lavender and neroli oils will banish rush hour blues.
Got Questions? Contact Us
read more
Our Take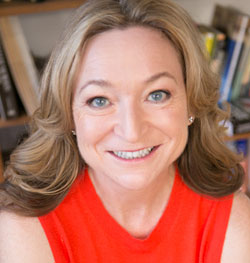 I could have done with Your Best Face Balance ($45 in the shop) this past summer when I was breaking into a sweat trying to control – mostly in vain – my shiny face. But Balance, a brand new product from YBF, wasn't available then. However, this mattifyer does some other things that... read more
Was this review helpful?
Yes
/
No
0 member(s) found this review helpful
Reverse Osmosis Water
Nylon-12
Olive Squalane
L-Carnosine
Olivem (Cetearyl Olivate
Sorbitan Olivate)
Ppg5 Ceteth-20
Niacin
Tetradecylthioacetic Acid (TTA)
C10-30 Alkyl Acrylate Crosspolymer
Vitamin B5
Alpha Bisabolol
Sodium Hyaluronate
Lavender Oil
Cedarwood Oil
Niaouli Oil
Triethanolamine
Paraben Du
Azulene (Guaiazulene)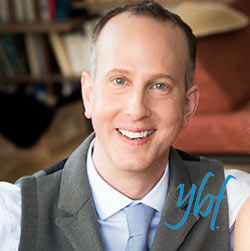 Play
Interview with YBF founder Darrell Owens (VIDEO)
This is a real treat - a conversation with Your Best Face founder Darrell Owens. I first got to know Darrell in the early days of Truth In Aging and was intrigued to discover that he himself…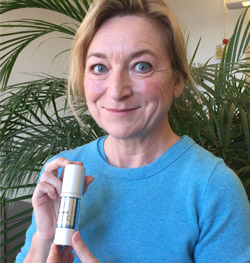 Play
How to Get the Most Out of Your Airless Pump (VIDEO)
Airless pumps are great because they keep your products fresher longer; but they can sometimes be tricky to work with! Here, Marta offers a few tips on how to get the most out of airless pumps.
Duration: 1:17
Use Balance by itself or layered with other skincare products. Evenly apply a small amount and reapply as often as desired.