One of the reasons why Marta started Truth In Aging was to dig past all the marketing hype and find real solutions that work for aging skin. With the help of the community, we've come across some unique systems that are safe and effective in helping resolve the concerns of all different skin types. Now, with the help of our wonderful community members, we want to extend some of this information. We have reached out to people of different ages, with different skin concerns, and found out which product or products in the Truth In Aging shop have helped them the most. These are all real women, with real skin concerns and real solutions.
Sarah, Late 50s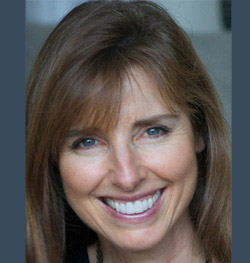 Skin concern: Wrinkles, sagging and "turkey neck."
Product that has helped the most: E'shee Clinical Esthetic Alpha and Omega Gene Therapy Eye Cream ($284 in the shop). I never thought I would find a better eye cream than Your Best Face Correct, and got through countless bottles of it until Marta recommended the E'shee. After one week I saw a difference. Lines and crow's feet were significantly diminished and now this is my only eye cream. I use it day and night and it is keeping the lines at bay. It's a miracle cream as far as I am concerned. Yes, it is expensive but it is worth every penny. There are other products I could rave about but this is amazing.
Imelda, Late 50s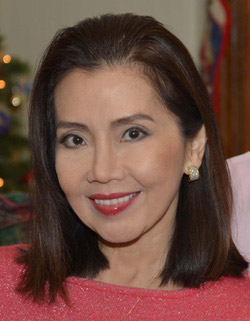 Skin concern: Facial lines and hyperpigmentation.
Product that has helped the most: AQ Skin Solutions Active Serum ($149 in the shop) and Eye Serum ($99 in the shop); Sciote Advanced Micro Derm Creme ($60 in the shop) and Vitamin C face Lotion ($65).
Terri, Late 40s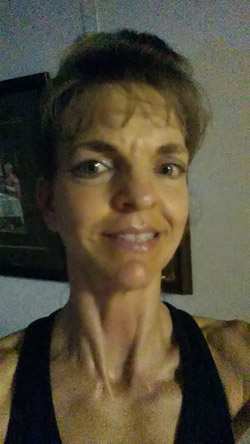 Skin concern: Anything related to the eye area.
Product that has helped the most: I'm always on the lookout for the holy grail of eye treatments and always return to Skinfinite LOL Eye Serum ($49 in the shop). LOL quickly diminishes puffiness and leaves my eyes looking refreshed. This stuff works and at a great price point!
Francine, Early 60s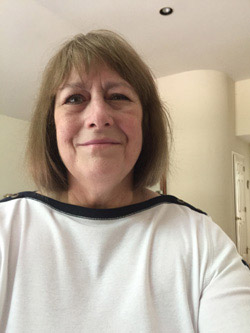 Skin concern: Most pressing (and eternal!) concern is dry skin.
Product that has helped the most: While all the products I've tried have been beneficial, my absolute favorite is Brad Sublime Youth Creator Radiance Concentrate ($125). It sounds crazy, but my skin feels "happy" when I use it, as it does after a facial. Maybe not that dramatic, but there's always a positive look and feel to my face that's just a little different when I apply the Brad concentrate.
Valerie, Mid 40s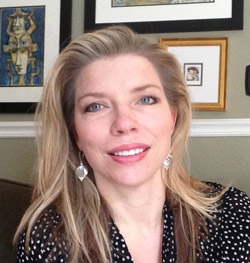 Skin concern: Wrinkles have been one of my biggest concerns since my later thirties.
Product that has helped the most: I have been following TIA for many, many years. I was immediately very intrigued by the anti-aging devices for at home use and have found them to be a part of my skin care routine that I can't live without. I have seen great improvements with the Truth Vitality Lux Renew ($279 in the shop). I also love the new treatment gel ($49 in the shop). It is so easy to use and does not lose its slip during the course of a treatment. This device combined with my QuasarMD makes the most anti-aging impact on my skin and my wrinkles. If I slack off on my regime, I can see the negative results in my skin. I have also discovered a lot of high quality serums to use in addition to my devices, such as AQ Eye Serum and the Skin Nutrition Cell CPR ($150).
Ki, Early 60s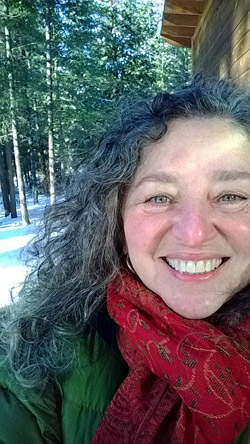 Skin concern: Eye aging, drooping and bags, backs of hands. But oh well, fightin' the good fight.
Product that has helped the most: Your Best Face Correct ($150 in the shop). I use a tiny amount every day, and it seems to have helped…I have probably gone throughout 6 bottles of the stuff, eking it out. I am also enjoying the Sciote Super Moist Hyaluronic Serum ($75 in the shop) I bought…seems to tighten things up a bit. I really keep it simple, and try not to obsess about it all. It is, after all, a natural process, to age. I use a Clairsonic sometimes, and sometimes the Your Best Face Prep ($80 in the shop). I always put on moisturizer and I try to have some fun on a regular basis.
Annette, Late 50s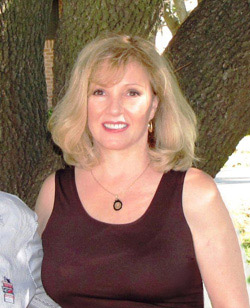 Skin concern: Rosacea, large pores, lax/sagging skin, lack of skin clarity and radiance.
Product that has helped the most: Innarah Treatment Solution ($150). I will never be without it. It brightens and boosts radiance, smoothes, hydrates and exfoliates my skin all at the same time. It's designed to maximize the penetration of the other products, and it does this very well. I always use Innarah Treatment Solution after cleansing, and before I apply my new favorite anti-aging product—Stemulation Hi-Impact Serum ($185 in the shop). They are an absolute killer combination for me!
Naheed, Early 60s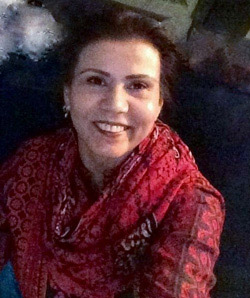 Skin concern: Loss of firmness
Product that has helped the most: I have been blessed with good skin and I like to take care of myself with a good skin care routine and healthy eating. Recently, I noticed loss of firmness, especially along the jaw line. I started using MitoQ Moisturizing Anti-Aging Serum ($119 in the shop), along with Vitamin C and twice a week Retinol. I have seen an impressive improvement. My face look firmer and I can even feel it when I pinch my cheeks that they are firm. I have been using MitoQ for 5 weeks now and can attribute the results to this serum.
Hazel, Early 30s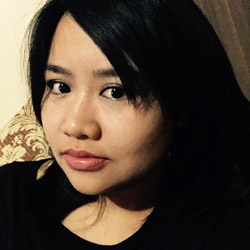 Skin concern: Occasional dryness (my skin has changed when I hit my 30s) and fine lines around the eyes.
Product that has helped the most: I like Your Best Face Control ($160 in the shop). I used it under my eye area and it does provide lifting and smoothing effects, which I absolutely love. It is expensive, but it's definitely worth it.
Karen, Late 50s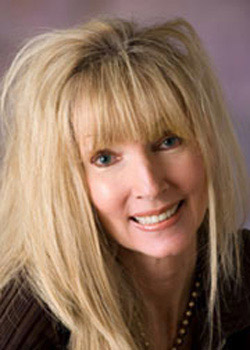 Skin concern: At this age, sagging and lines, especially around my eyes.
Product that has helped the most: Osmotics Blue Copper 5 Prime ($138)...a WOW for sagging skin; and Your Best Face Correct Eye Cream...no more visible lines, at all!
Erica, Mid 40s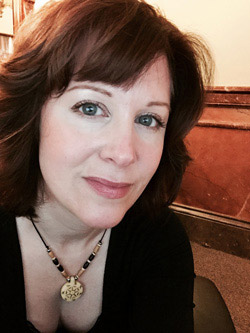 Skin concern: Sensitive skin
Product that has helped the most: AQ Active Serum. After cleansing, it preps my skin for moisturizers, sunscreen, makeup... whatever I choose to put over it. It has a soothing texture, absorbs quickly and completely, and keeps my skin looking young, firm and smooth in all seasons, with NO irritation!
Kim, Mid 50s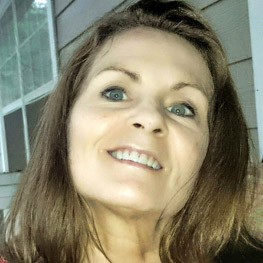 Skin concern: I have just about all of the skin care concerns that go with my age including wrinkles, age spots, sun damage, and now sagging to mention a few.
Product that has helped the most: Michael Todd Knu Anti-aging serum ($85), Michael Todd Knu Anti-Aging Facelift cream ($150), and a product I tested that even though I can't afford it, worked wonderfully to brighten my face. It is Eslor Brightening Activator, though I do not think you at TIA carry it. I learned on TIA about NCN Pro Skincare products. I especially love their DNA serum, and now use not only that, but also swear by their Copper Peptide Serum ($65) (CP serum with EGF). Prior to that, I was only using a Neutrogena retinol serum because all of the chemicals and fragrances in drugstore products send my skin into a fracas.
Nina, Late 30s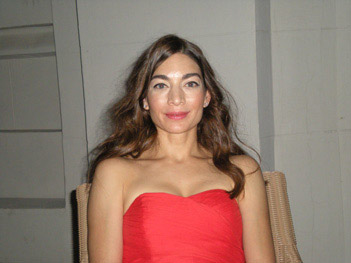 Skin concern: Loss of volume. I have very few wrinkles, but I do feel that my face is losing the plumpness it had a few years ago. I also have slight sagging on the right side of my face due to a stroke, so I'm extra concerned about maintaining firmness and fullness.
Product that has helped the most: My number one TIA pick is Mad Hippie's Vitamin C Serum ($34). Because I like to experiment with products, it's not always a part of my routine, but when my skin is in need of extra help, I reach for my Mad Hippie Vitamin C. It helps my skin stay hydrated and lifted, and restores its glow when it's looking dull.