Size:
0.5 oz (15 ml)
iS Clinical's Youth Eye Complex is a breakthrough eye treatment combines deep hydration with smart proteins to provide targeted repair to damaged skin cells. With continued use, these proteins encourage cells to fix themselves, leading to diminished crow's feet, under-eye circles and puffiness. After use of this cream, your eye area will appear smoother, firmer and more lifted for a youthful, dewy appearance without any greasiness.
Our reviewers
agree that this eye cream has an impressive impact on aging eyes, and we're sure you'll agree!
A lineup of powerful peptides, growth factors, and potent antioxidants work in harmony to identify and repair signs of aging around your eye area. Beginning with a moisturizing base of hyaluronic acid, this eye cream starts off by nourishing the skin around the eyes before deliver a punch of copper tripeptide growth factors to visibly reduce wrinkles and fine lines. All of this, without the inclusion of any parabens!
Tested for 30 days and recommended by Marta:
IS Clinical sent me a sample of their eye cream, Youth Eye Complex. Nothing much happened in the first week or so, but around ten days into my trial it kicked into action and I am really liking the results. This eye cream smoothes out fine lines, depuffs and does a nice lifting job. I'd happily buy a replacement of Youth Eye Complex.
One thing I have noticed is how hydrated the skin around my eyes is, despite harsh winter weather. This is surely due to the sodium hyaluronate and phospholipids, weird and wondrous things that hold on to moisture, and glycosaminoglycans. GAGs also promote the ability of the collagen and elastin fibers to retain moisture, therefore remaining soluble.
Many of the key ingredients seem to be doing a number on boosting collagen production. One of the highlights is l Kollaren (INCI: Aqua, urea, glucose, guanidine HCL and tripeptide-1). This is a peptide that mimics the relationship of the growth factors involved in the healing process and synthesis of collagen. Specifically, it is supposed to stimulate the synthesis of collagen I and III, fibronectin and laminin.
Another peptide, tripeptide-10 citrulline mimics a molecule that regulates collagen fibers. As we get older, decorin (the molecule in question) activity declines. The new peptide, tripeptide-10 citrulline, behaves like decorin so that the collagen fibers are fooled into thinking they should still be productive. A trial was conducted on 43 women, about half of which were given tripeptide-10 citrulline. Granted this was conducted by the manufacturer, Lipotec. Nevertheless, the results (published in the International Journal of Cosmetic Science) aren't bad with 54% showing an increase in skin suppleness. Over a two month period, it was shown to make the fibres more uniform.
The only thing that I'd prefer IS Clinical not have included is triethanolamine, a fragrance additive. The US National Library of Medicine says there is a strong evidence that Triethanolamine is a human skin, immune system and respiratory toxicant. One or more animal studies show sense organ effects at very low doses, especially when used around the mouth, eyes and lips.
Got Questions? Contact Us
… More
Benefits:

fights free radicals, firms skin, hydrates skin, moisturizing, paraben-free, reduces crow's feet, reduces fine lines, reduces wrinkles, tightens skin
Our Take...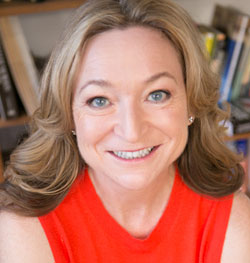 "
IS Clinical is all about "intelligent innovation" and so I am about to see if I can boost my eye-Q with the company's brand new eye cream, Youth Eye Complex ($85). I started using my free sample this morning and I will come back with a full review in three weeks or so. In the meantime, one of the highlights...
"
Read Full Article
Your Take...
Water/Aqua/Eau, Sodium Hyaluronate, Caprylic/Capric Triglyceride, Glycerin, Acetyl Octapeptide-3, Glyceryl Dilaurate, Pseudoalteromonas Ferment Extract, Hydrolyzed Wheat Protein, Hydrolyzed Soy Protein, Tripeptide-10, Citrulline, Tripeptide-1, Lecithin, Silica Dimethyl Silylate, Dimethicone, Cetyl Alcohol, Cetearyl Alcohol, Ceteareth-20, Glyceryl Stearate, PEG-100 Stearate, Glycosaminoglycans, Urea, Glucose, Guanidine HCl, Dipalmitoyl Hydroxyproline, Panthenol, Asiaticoside, Asiatic Acid, Madecassic Acid, Phospholipids, Retinyl Palmitate, Tocopheryl Acetate, Ascorbyl Palmitate, Pantothenic Acid, Dipotassium Glycyrrhizate, Butylene Glycol, Xanthan Gum, Carbomer, Triethanolamine, PVP, Ethylhexyl Palmitate, Disodium EDTA, 1,2-Hexanediol, Caprylyl Glycol
After cleansing, apply a small amount to eye area up to orbital bone. May be used morning and/or night. Also works around lip area to reduce lip lines.