Sciote Illume Brightening Serum
A Five Best with AHAs and BHAs 2016
Size:
1.0 oz (30 ml)
Sciote Illume Brightening Serum is a natural skin brightener that works to reduce hyperpigmentation, age spots, fine lines and wrinkles while promoting cell turnover. This potent formula contains active ingredients such as 5% kojic acid, 3% glycolic acid and 1% salicylic acid as well as hyaluronic acid leaving skin hydrated, even-toned and more youthful in appearance.
TIA Review by Francine:
I have tried many products to lighten or eliminate two dark spots from sun damage with very modest or no success. If Sciote Illume Brightening Serum worked on this stubborn problem, I would be thrilled. I was hoping I might begin to see some results within one month. I was truly amazed to notice a difference in how my skin looked in just one week. At the end of one month I am a true believer. My skin tone is more even, noticeably lighter. At 60 years, I never thought I would say a product has given me a younger looking complexion, but I believe Sciote Illume Brightening Serum has done just that.
Best of all is the effect the serum has had on my dark spots. After years of using foundation and concealer to minimize them, I find I no longer need a concealer! With just a light foundation the dark spots are not at all visible. With zero makeup one spot is imperceptible and the darker, more troublesome spot is barely noticeable.
When applied, the clear serum is silky smooth with a non-greasy feel. It is not heavy on your skin. I feel a very slight tightness, but even the lightest application of moisturizer and you're good to go. I detect no scent to this product. It is a blend of natural and certified organic ingredients, no harmful chemicals. Its key ingredients are kojic acid, which Sciote informs us is known as "The Medicine of Eternal Life," used to inhibit melanin, glycolic acid for fine lines and wrinkles, age spots and hyperpigmentation and salicylic acid for cell turnover and acne treatment.
It should be noted that this is not a product you can add to your daily regime indefinitely. Sciote advises contact with skin must be of limited duration and frequency and recommends use of the product for 2-3 months, then off for 1 month. I have very dry and very sensitive skin and have no reservations about using this product. I will be watching to see if and how quickly those pesky dark spots return when I stop the serum after 2 months. It does not come in a see-through container, so I cannot say how much of it's 1oz contents are left after one month of using two pumps per day.
My initial hope was to lighten my dark spots. It has delivered so much more. When four people in a two week period went out of their way to say how healthy and great I looked, I knew I had a keeper.
Got Questions? Contact Us
read more
Our Take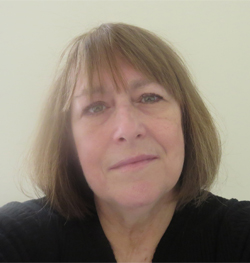 I was not familiar with Sciote Skin Care when I began using Sciote Illume Brightening Serum ($95 in the shop) in early December. I have tried many products to lighten or eliminate two dark spots from sun damage with very modest or no success. If Sciote worked on this stubborn problem, I would be... read more
Was this review helpful?
Yes
/
No
0 member(s) found this review helpful
Deionized Aqua (Water)
Hyaluronic Acid
Hamamelis Virginiana (Witch Hazel)
Methylsulfonylmethane (MSM)
Organic Ganoderma Lucidum (Kojic Acid)
Organic Simmondsia Chinensis (Jojoba Oil)
Glycolic Acid
Carbomer
Arginine
Organic Salix Lucida (Salicylic Acid)
Organic Glycyrrhiza Glabra (Licorice)
Wildcrafted Melissa Ocinalis (Lemon Balm)
Organic Panax Ginseng (Chinese Ginseng)
Organic Pimpinella Anisum (Anise)
Organic Armoracia Rusticana (Horseradish)
Organic Schisandra Chinensis (Schisandra)
Organic Joeniculum Vulgare (Fennel)
Melissa Ocinalis (Melissa Essential Oil)
Ethylhexyl Glycerin
Phenoxyethanol
Organic Aloe Barbardensis Leaft (Aloe Vera Extract)
Organic Centella Asiatica (Gotu Kola Extract)
Organic Equisetum Arvense (Horsetail Plant Extract)
Organic Pelagonium Gravoleons (Geranium Extract)
Organic Taraxacum Ocinale (Dandelion Extract)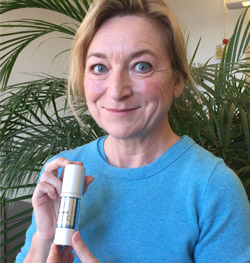 Play
How to Get the Most Out of Your Airless Pump (VIDEO)
Airless pumps are great because they keep your products fresher longer; but they can sometimes be tricky to work with! Here, Marta offers a few tips on how to get the most out of airless pumps.
Duration: 1:17
Apply 2-3 pumps daily to the face and neck after cleansing. Follow with moisturizer.