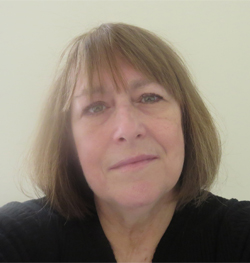 Francine
Age: 63
Location: Hamptons, NY
Skin Type: Dry
Skin Concerns: Dry skin, wrinkles around mouth area, dark spots on face, puffy eyelids
I was fortunate to have a very generous sister who worked in the cosmetic industry. It was a mixed blessing. While I loved being treated to great skin care products I never gave a thought to what should, and more importantly, should not, be used on my skin. I am 63 and have been catching up in the last several years. With great thanks to Truth In Aging, it has been a thorough and enjoyable education.
As a teenager, I was out in the sun as often as possible. I thought sunscreen would keep me from getting a great tan. How far we have come! Now, I'm working just as hard trying to undo the damage of my carefree years in the sun. Yet, I have been lucky. I have always had dry skin, but until I reached 60, I had very smooth skin. Now, I'm dealing with lines around the mouth area, crow's feet around the eyes and some very stubborn dark spots from sun damage. My goal is to keep my skin looking and feeling as healthy, hydrated and smooth as possible. To this end, Truth In Aging has been a revelation for me. Not only was I uninformed about what to choose and what to avoid, I let price overly influence my purchasing decisions. I learned that a pricey product can be a great bargain when you factor in the results. Thanks to the wealth of information and wonderful products available on the website, I have used some amazing items and will continue to learn as the science behind skin care seems to be evolving as rapidly as technology.
I especially appreciate the philosophy behind TIA. Yes, the information is key and the "truth" behind the product is essential. Yes, only products that meet those goals are accepted in the line. But Marta created Truth In Aging. That's what has captured me. We are not in denial. We can't stop time. Women can age with grace and beauty. We can look and feel as great as possible by taking the time to be informed and make the right choices.